Ninh Binh Province's Buddhist Sangha has inaugurated Tay Phuong Pagoda and Tu An Pagoda at the Ky Lan Temple Complex, offering visitors to the northern province a new night-time spiritual travel destination.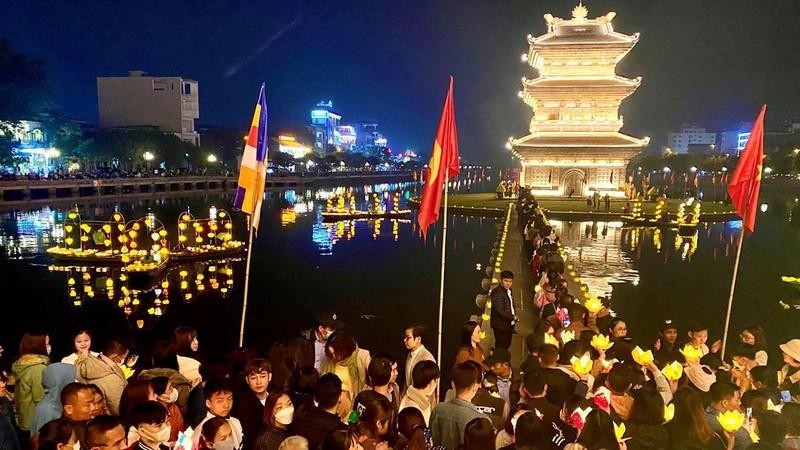 A part of the Ky Lan Temple Complex is illuminated at night.
Ky Lan Temple Complex is located on the eponymous mountain sitting independently in the heart of Ninh Binh, where archaeologists have discovered layers of animal bones and mollusc shells.
In recent years, religious structures and the natural settings in the mountain have been renovated with the donations of local residents, pilgrims and enterprises.
According to the Ninh Binh Buddhist Sangha, the newly built Tay Phuong and Tu An pagodas are outstanding structures that bear the distinctive features of Vietnamese Buddhism.
Upon the inauguration of the two pagodas, Buddhist monks, nuns, laypeople and pilgrims visited the complex to pray for peace and good luck ahead of the new year.
Ninh Binh currently has 357 Buddhist temples, 26 of which are recognised as national sites. Among the most notable features of Buddhism in Ninh Binh are the nearly 20 temples associated with limestone mountains and caves.
Source: NDO – en.nhandan.vn