Tourists who travel to Lao Cai must admit its beauty stands out among the mountainous provinces. There are not only villages and towns with a dreamy mist in the morning, but it also has a magnificent Dragon Waterfall that still retains its wild and natural features.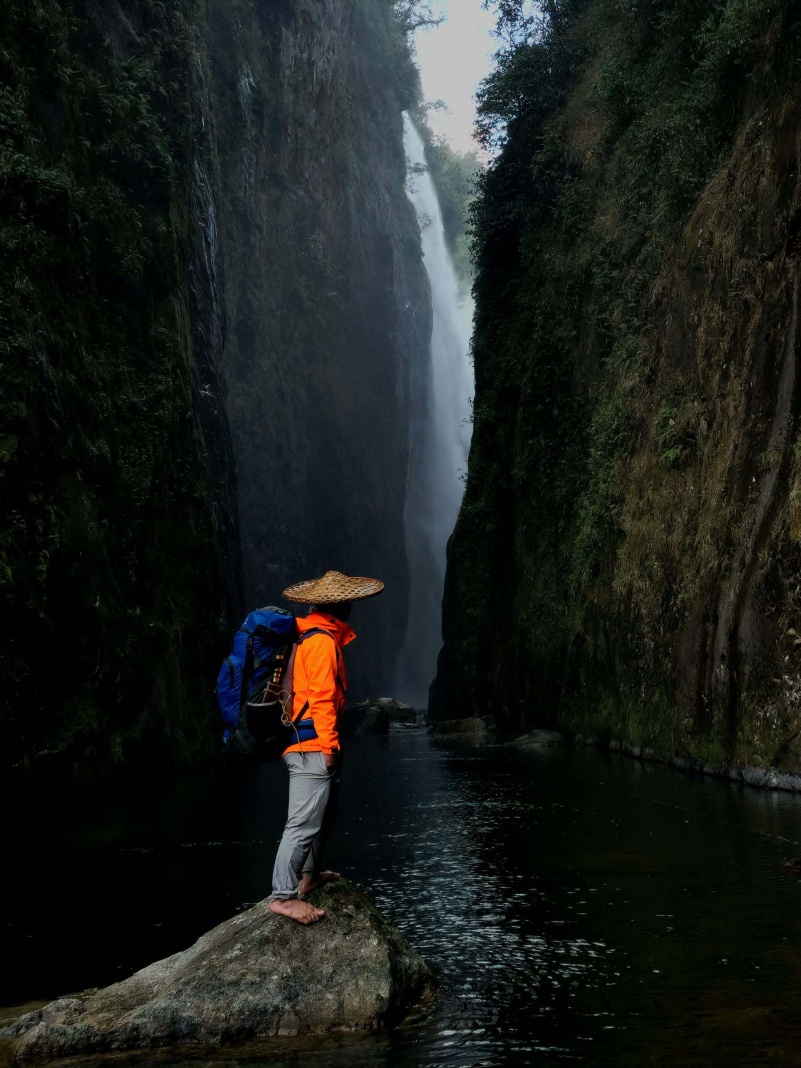 The majestic beauty of Dragon Waterfall – PHOTOS: CU PORTER
The Dragon Waterfall is very high, with a fast-flowing stream that resembles a white dragon flying up in the middle of a rocky mountain. Therefore, the waterfall is also known as the White Dragon Waterfall.
Some 50 kilometers from Sapa Town to the northwest, Dragon Waterfall is located between Trung Ho Hamlet and Po Ho Thap Hamlet, Trung Lenh Ho Commune, Bat Xat District, Lao Cai Province.
Previously, the roads to Dragon Waterfall were difficult, so it was not known by many people. Now that the roads have been repaired, tourists can easily access and admire the beautiful scenery of this unique waterfall. Tourists can travel by car or motorbike. They just need to go to Muong Hum market and ask for directions. However, they still have to walk some 2 kilometers to get closer to the waterfall.
The white waterfall keeps rushing down with a rumbling sound with its white and foamy water. Both sides of the waterfall are steep cliffs covered with green grass and trees.
At the foot of the waterfall, a large cool lake is formed. The distance from the lake to the shore is quite long and wide, so the water's surface is calm. The water is in a jade green color, creating a poetic picture.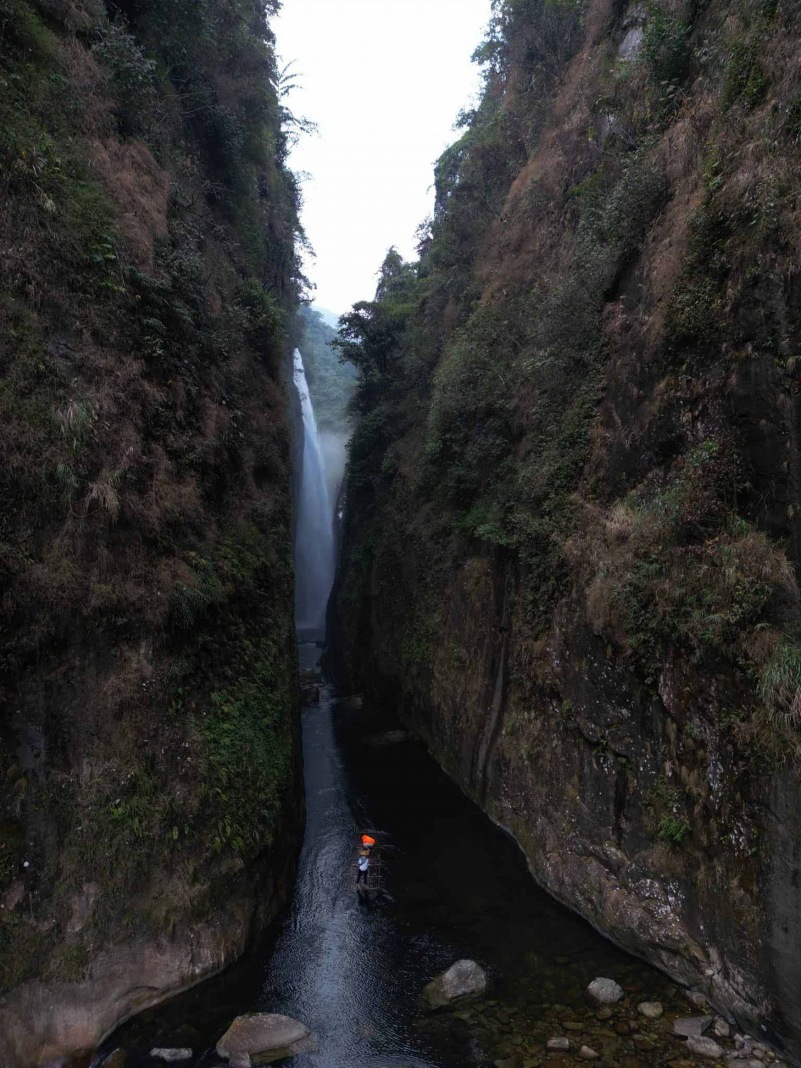 The lake at the waterfall, with its cool jade green water, is ideally suited for swimming, rowing a boat, or even fishing
Locals said the best time to visit the waterfall is in the mornings when the sun shines through the water creating a beautiful shimmering rainbow. Under the bright sunlight, the white waterfall stands out in the middle of green forests and majestic cliffs.
A trip to Dragon Waterfall makes for the perfect weekend getaway. Visitors are advised to visit on sunny days to avoid unexpected floods. However, there are very few tourist services in the waterfall area, so tourists should carry their own food and drinks for a picnic. The lake at the waterfall is ideally suited for swimming, rowing a boat, or even fishing. In addition, there are rafts at the foot of the waterfall to serve tourists.
Source: saigontime – english.thesaigontimes.vn