Quang Phu Cau village, a centuries-old incense-making village located in the suburban district of Ung Hoa in Hanoi, has recently welcomed an influx of young people and foreign visitors to explore, as it has become a wonderful tourist destination.
CNN has highlighted this village by rating a snapshot of it as one of the best travel photographs of 2019. In addition, the village's beautiful frames have also been introduced in a clip by French news agency AFP in January this year, which commented that Quang Phu Cau is a hotspot for local and international photographers. Images of incense sticks arranged evenly on the ground have been captured by talented photographers and have helped them win many major photography awards.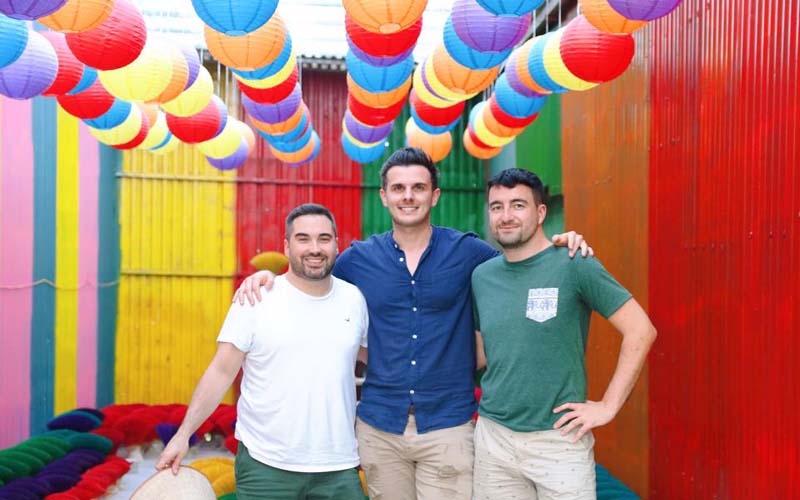 Daniel, Luis, and Robert are close friends from England. Besides famous tourist destinations, they decided to visit Quang Phu Cau incense-making village.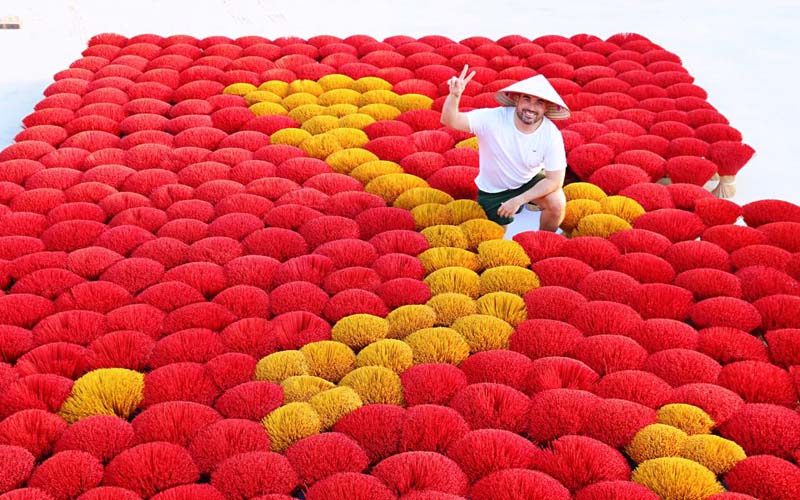 "We have seen pictures of this village of incense makers in popular newspapers and that is why we are here today. Here we have heard stories and witnessed the production of colorful incense sticks. I took many photos to keep beautiful moments of my own," said Daniel.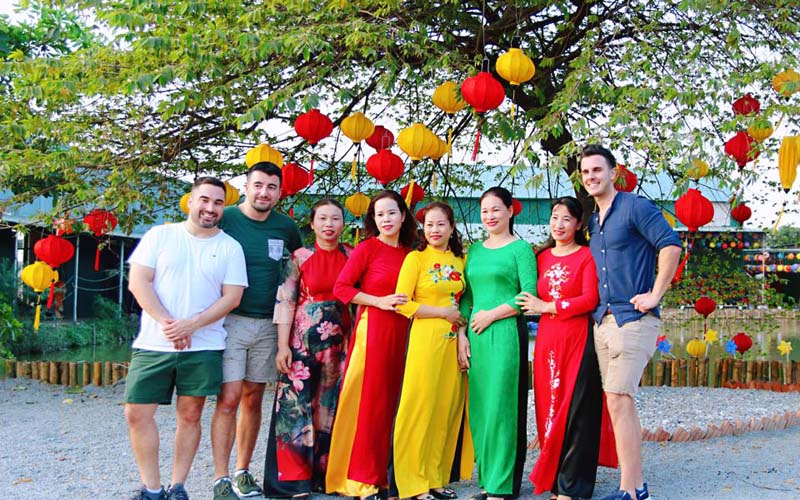 Daniel, Luis, and Robert took photos with Vietnamese women.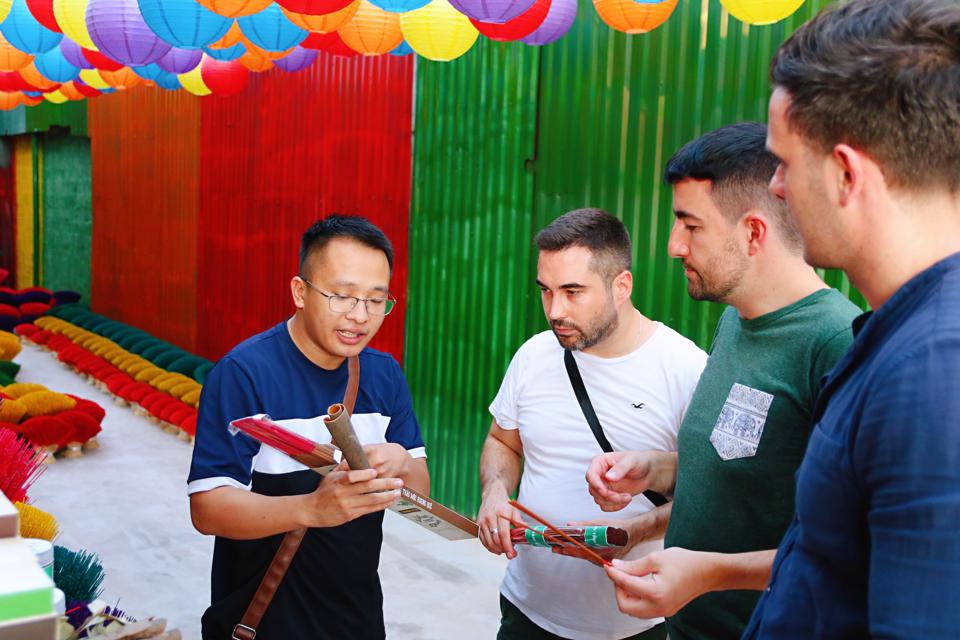 Thieu Van Uoc (first, left), an owner of an incense production facility in the village, said that besides the traditional red and yellow colors, he studied and used kinds of leaf powders to make colorful products. In addition, he also bought lanterns to make his production facility more impressive.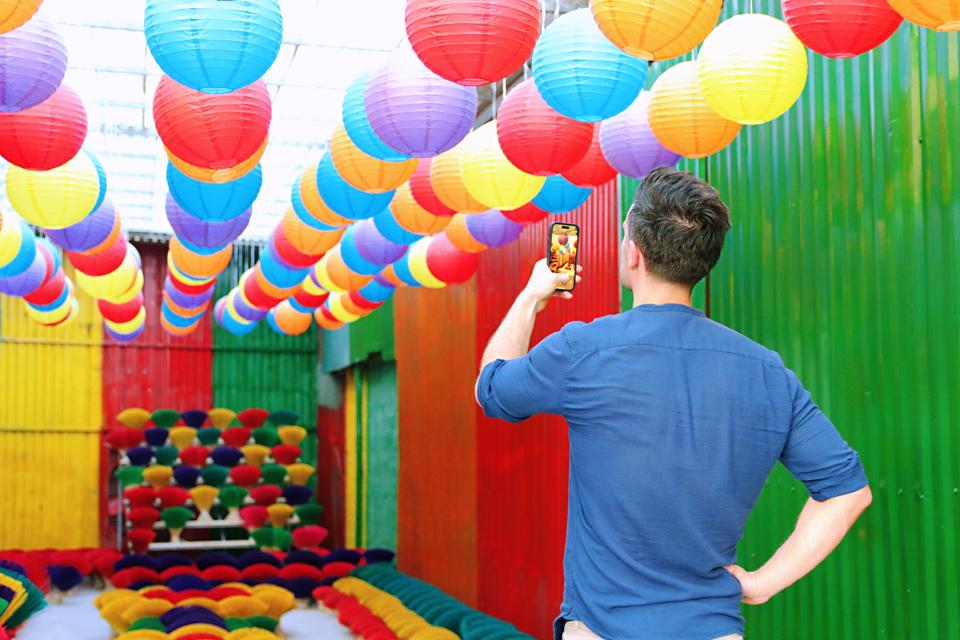 The whole space turns out to be magically colorful, making it a must-see for lovers of scenic landscapes.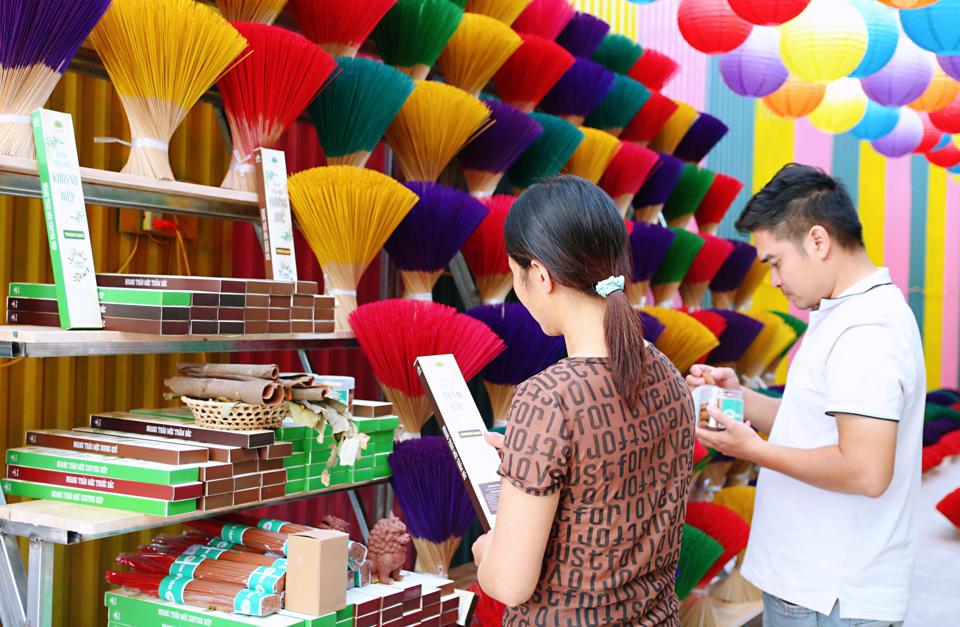 Quang Phu Cau's products are sold in Vietnam and many countries, including India, China, and Malaysia. On average, Quang Phu Cau uses about 200 tons of materials per month and produces 50 tons of incense.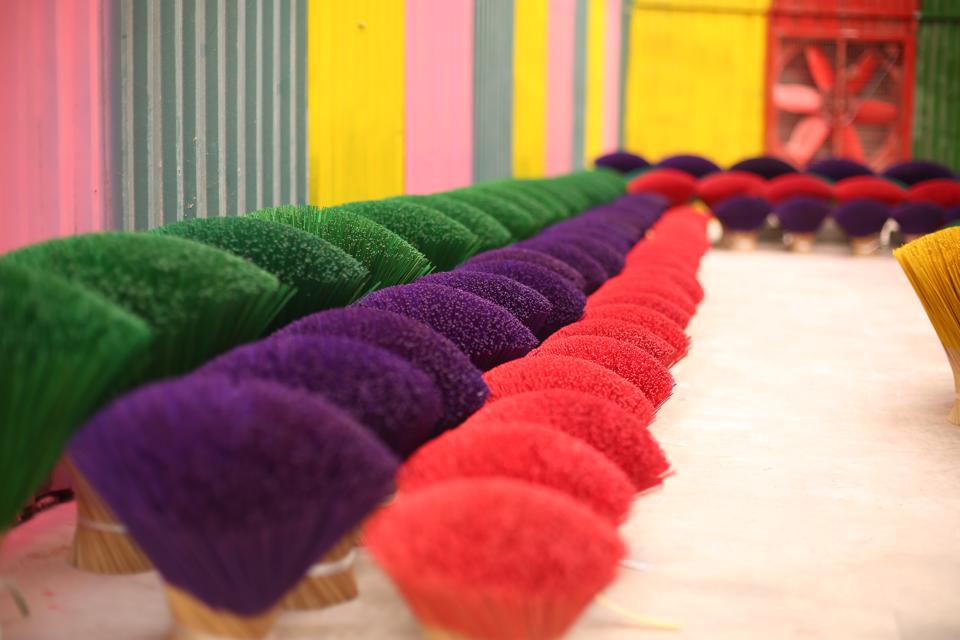 The village's unique beauty has been featured in numerous local and international press outlets.
Anh Kiet – Photo: Le Giang
Source: HanoiTimes – hanoitimes.vn