The northern province of Lao Cai will be developed to become a growth pole and a "bridge" connecting economic relations between Viet Nam and ASEAN Member States with Southwest China.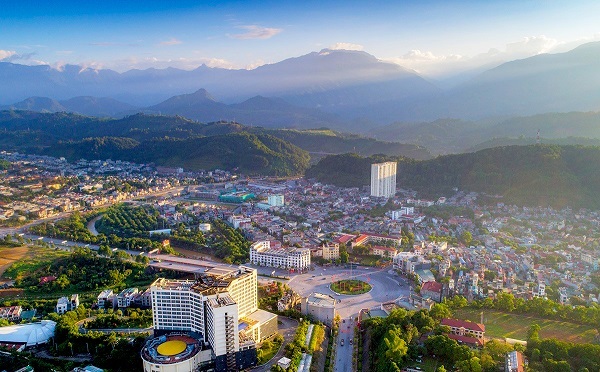 Deputy Prime Minister Tran Hong Ha signed a Decision approving the Lao Cai provincial master planning in the 2021-2030 period, with a vision to 2050.
The locality, covering an area of 6,364.03 square kilometers, consists of nine district-level administrative areas, namely Lao Cai City, Sa Pa Town and seven districts.
During 2021-2030, Lao Cai strives to be ranked among the nation's top 10 local-level economies with the highest GRDP per capita and become a center of tourism, service and manufacturing and processing in Viet Nam.
By the end of this decade, its average GRDP growth will reach over 10 percent and the GRDP per capita is expected to increase to over VND260 million (more than US$11,000).
The average growth rate of social labor productivity will be over 7.5 percent.
Besides, Lao Cai will develop Sa Pa town into a tourist area of international stature, with at least three luxurious casino resorts.
The Lao Cai border-gate economic zone will be developed to become one of Viet Nam's major border-gate economic zones and a top logistics hub in order to promote trade between ASEAN and Southwest China and the Europe./
Thuy Duong
VGP – en.baochinhphu.vn – April 1st, 2023