Green tourism in Hoi An city (Quang Nam province) is to protect the environment and introduce local sustainable and unique products.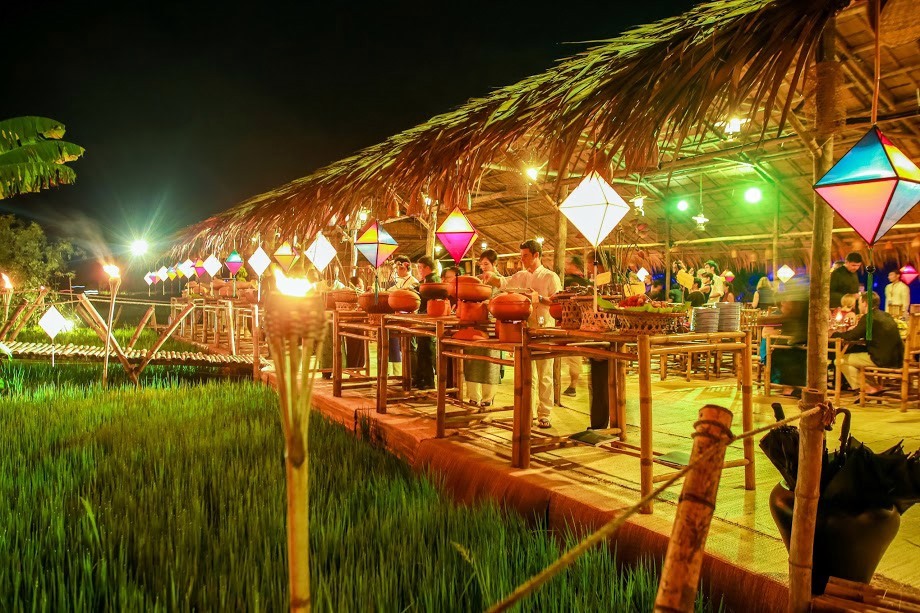 A party on the paddy field in Hoi An city
In 2019, a waste management project was implemented by the Quang Nam Tourism Association.
Since then, many solutions to waste have been worked out in the local tourism community, including sorting and turning waste into organic fertilizers for vegetable growth.
A lot of recycled products have been made in response to the project, such as soap from used oil by Sapo Hoi An and An Nhien Farm…
Hoi An Kayak Tour includes the opportunity to pick up trash along the Thu Bon river.
Local residents and businesses reduce plastic waste. Cham Islands says no to nylon bags.
Quang Nam announced a set of green tourism criteria in March 2022.
It was developed under the support of Swiss Sustainable Tourism Programme, consisting of 6 fields: hotel, homestay, ecosystem resort, community-based tourism site, travel and attraction.
It helps the businesses to reduce operating costs, contribute to environmental protection and bring benefits to the community.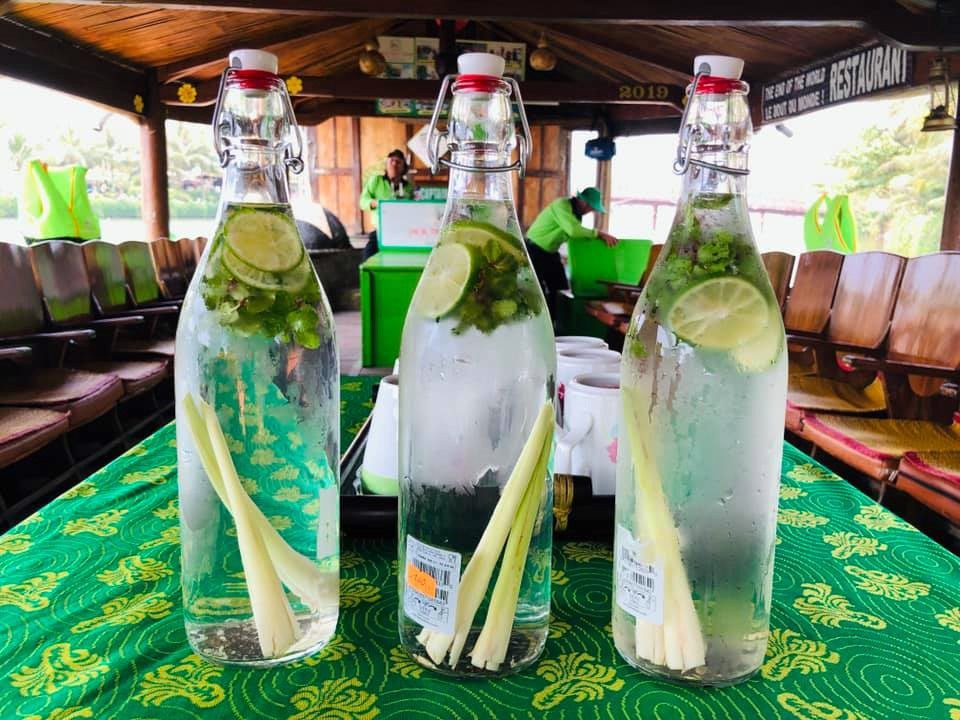 Plastic bottles are replaced by reusable glass bottles.
Hoi An city has set a target that Hoi An heritage sites, core area of Cham Islands – Hoi An World Biosphere Reserve, Tra Que vegetable village, Thanh Ha pottery village, Kim Bong carpentry village Cam Thanh coconut forest are recognized as a green destination by 2025.
The city also hopes 100% of staff in charge of tourism are trained about green and sustainable tourism.
Source: QNN – quangnamnews.vn