(TITC) – On 11th December, in order to honor Day of Pho (12th December), the Day of Pho Gala 2022 was organized in Nam Dinh Province – a place with great merit in the development of Pho. VNAT's Vice Chairman Ha Van Sieu attended the event.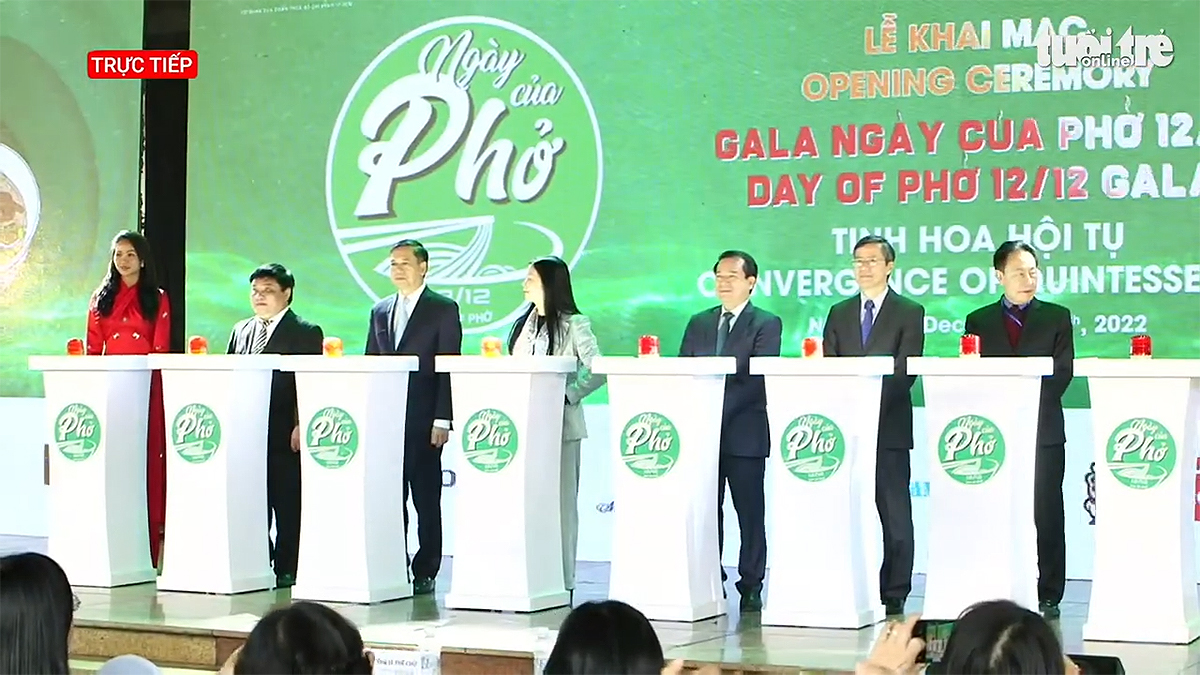 Opening ceremony. Photo: screenshots
The gala attracted the participation of local leaders, representatives of nearly 20 diplomatic missions in Vietnam, artists, domestic and foreign press, many Vietnamese pho brands, and especially thousands of local residents.
Themed Vietnamese Pho – The Convergence of Quintessence, the Day of Pho 2022 is a series of event taking place from 10th to 12th December in Nam Dinh City, Nam Dinh Province.
At the Day of Pho Gala, there is a convergence of all the quintessence and flavors of Pho, when gathering many different "versions" of pho, unique pho brands from different regions. Vietnamese Pho is very rich and diverse, such as Pho Ha Noi, Pho Nam Dinh, Pho with two bowls of Gia Lai, Pho with corn of the H'Mong people, pho rolls… Nam Dinh Province alone also has 10 stalls from famous brands to introduce to visitors from far away.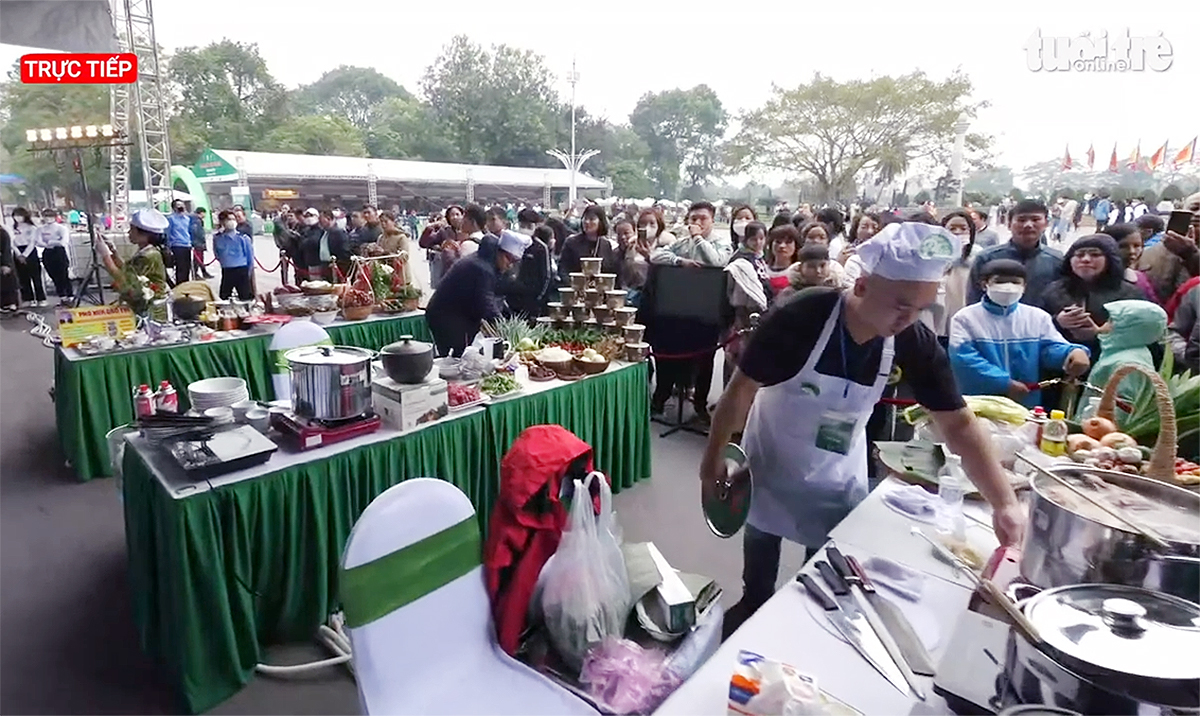 Nearly 100 pho stalls from all over the country gathered at the event. Photo: screenshots
The event included a program in which ambassadors and their spouses experience the making of Pho dishes with a UNESCO culinary artisan, a tour to 100-year-old Van Cu Pho Village in Dong Son Commune, a Day of Pho Gala, and a charity program for children with cerebral palsy in Nam Dinh.
The event was organized by Tuoi Tre (Youth) Newspaper, in collaboration with the Vietnam Cuisine Culture Association, People's Committee of Nam Dinh Province, Department of Cultural Affairs and UNESCO, Department of Information and Press, and The World & Viet Nam newspaper (Ministry of Foreign Affairs).
Tourism Information Technology Center