American magazine Forbes has named the northern Vietnamese province of Ninh Binh among the top 23 best places to travel this year.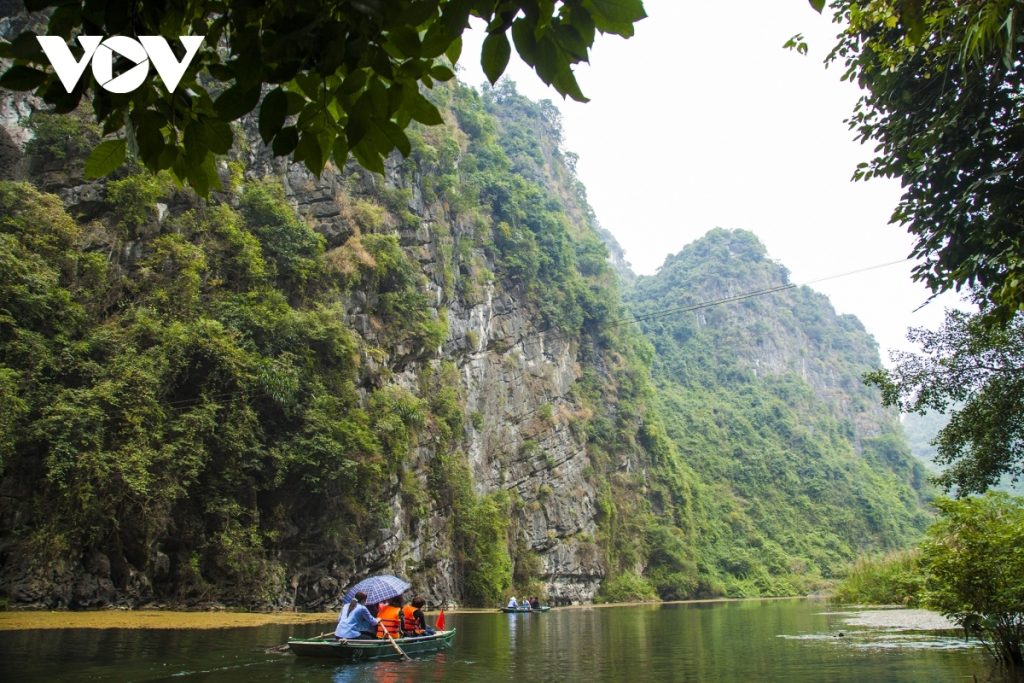 The northern province of Ninh Binh is named among top 23 best places to visit this year by Forbes
The magazine quoted Catarina Mello, an award-winning luxury travel content creator, photographer, entrepreneur, and online educator as saying that Ninh Binh, where Hollywood movie 'Kong: Skull Island' was filmed in 2016, is one of the most underrated destinations in Asia. Indeed, the northern locality is often referred to as one of the most beautiful hidden gems throughout all of the Asian continent.
"It's rising in popularity on social media, so it won't stay a hidden gem for too long. Go while it still offers a very authentic northern Vietnam experience," said Forbes.
Forbes also suggested that some travel experiences in Ninh Binh for visitors to enjoy, including touring scenic landscapes and tasting special cuisine.
"The most famous dishes include goat soup, grilled goat meat with five spices and steamed goat meat with ginger," it revealed.
Forbes also recommended that tourists rent a bike to travel through rice fields or some of the area's hike limestone mountains to enjoy incredible views.
Other Asian destinations featured on the list include Kuala Lumpur, Hong Kong (China), and Rajasthan in India.
In the first quarter of the year, Ninh Binh welcomed a total of 3.2 million tourist arrivals, surging 4.8-fold year on year. Among the visitors, nearly 126,000 were international travelers.
VOV – english.vov.vn – April 7, 2023