The eighth Culture, sports, and tourism festival of the Khmer people in the Southern region opens in Soc Trang Province on November 6.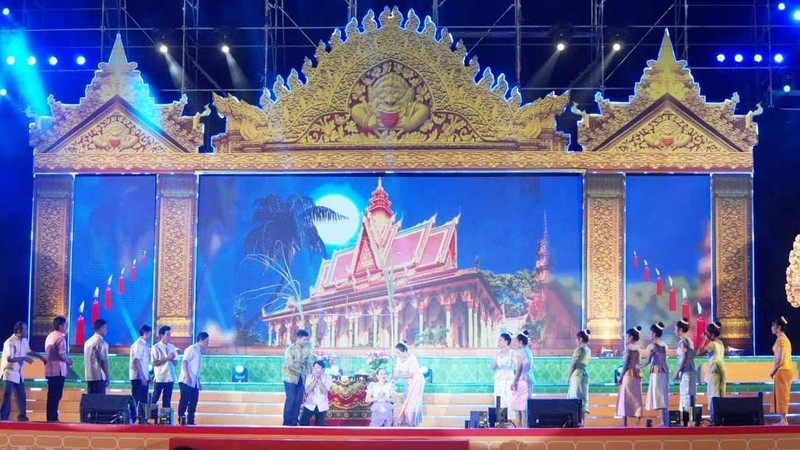 The traditional moon-worshipping ritual of Khmer people reproduced at the opening ceremony. (Photo: baodantoc.vn)
Speaking at the opening ceremony, Secretary of the Party Central Committee and President of Vietnam Fatherland Front Central Committee Do Van Chien said that the culture of ethnic minorities is a valuable heritage, contributing to the richness, diversity and unity of Vietnamese culture.
He stressed that preserving the cultural identities of ethnic minorities, including those of the Khmer people, is a significant political task in fostering national integration and development.
He called on the Khmer ethnic community to make more efforts to safeguard and promote their unique traditional culture.
The three-day festival attracted the participation of more than 2,000 Khmer ethnic artisans, artists and performers from 12 Southern cities and provinces.
Visitors to the event can enjoy beautiful folk melodies, charming folk dances, drum performances, and traditional stage plays of the Khmer ethnic community.
Ok Om Bok (moon-worshipping) Festival and a boat race were also organised on the occasion.
Source: NDO – en.nhandan.vn