The Gia Lai provincial Cultural Heritage Festival kicked off at the provincial museum on November 5.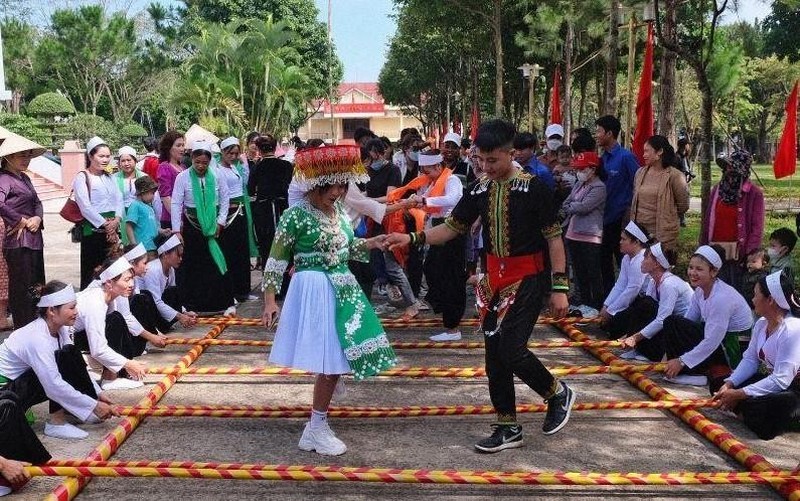 Visitors join a bamboo pole dance at the festival.
The two-day festival features assorted activities, including gong performances, folk dances, bamboo pole dances of the local Muong ethnic group, the reproduction of the 'cap sac' (rite of passage) ritual of the Tay and Nung ethnic groups in Ia Lau commune, Chu Prong district, and panpipe performances of the H'mong ethnic community.
Guest artists from the Hue Puppetry Theatre in Thua Thien Hue province and the Quang Trung museum in Binh Dinh province, offer free puppetry performances, drum dances, and martial art shows to visitors.
Festival-goers can also try their hands at making 'to he' (toy figurines), writing calligraphy, weaving, and carving wooden statues while participating in exciting folk games and sampling the traditional cuisine of the Central Highlanders.
The festival aims to create an opportunity for 43 ethnic groups living in Gia Lai province to meet and exchange their indigenous cultures, thus raising their responsibilities in preserving and promoting the traditional cultural heritages.
Source: NDO – en.nhandan.vn