The leading British and American travel magazine, Condé Nast Traveler (CN Traveler), wrote an article praising an enchanting experience that encourages travellers to visit InterContinental Danang Sun Peninsula Resort in the central city of Da Nang.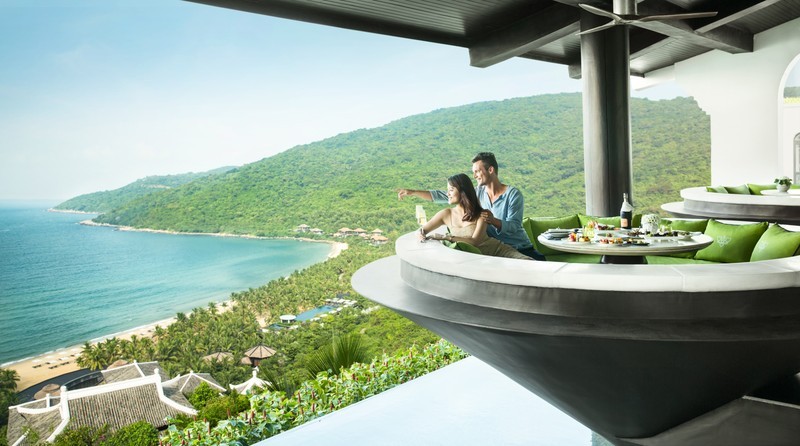 InterContinental Danang Sun Peninsula Resort promises an enchanting experience.
In early April, CN Traveler magazine's writer praised InterContinental Danang Sun Peninsula Resort, stating "It's hard to imagine a more beautiful place to spend your holiday."
The resort was mentioned as a dream destination, a paradise of excellent service, attractive cuisine, and unique architecture. The beauty of InterContinental Danang was also mentioned many times in the article as a hidden gem in acres of unspoilt rainforest set in a dazzling bay with a private beach.
The magazine highlighted five enchanting experiences including soaking up the incredible location, appreciating the striking design, enjoying the exceptional amenities (including that spa), embracing once-in-a-lifetime adventures, and having Vietnam at your fingertips.
The InterContinental Danang welcomes guests into a world of almost unbelievable beauty. According to CN Traveler, it is set on a lush hillside in the enchanting Son Tra Nature Preserve, overlooking the serene Bai Bac Bay.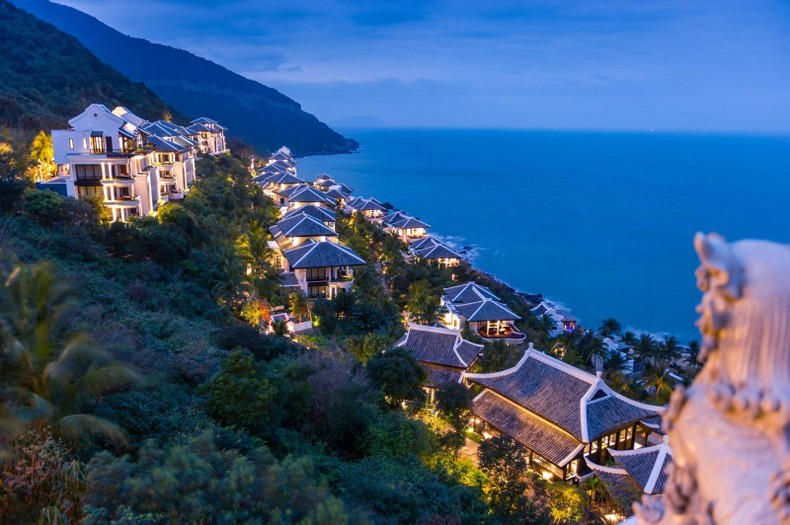 An overview of InterContinental Danang Sun Peninsula Resort
The strength of InterContinental Danang lies not only in its special location but also in its outstanding architecture as one of the most impressive projects of architect Bill Bensley, spanning four levels to represent Heaven, Sky, Earth, and Sea.
The resort is also renowned for fine dining. No visit is complete without a meal at La Maison 1888, a classic French restaurant led by chef Pierre Gagnaire, whose establishments in France (Pierre Gagnaire) and London (Sketch) have three Michelin stars apiece, while Citron serves up flavour-packed Vietnamese dishes full of local ingredients.
The adventure at InterContinental Danang is considered by many visitors once-in-a-lifetime, trekking to an 800-year-old banyan tree, perhaps catching a glimpse of the elusive and endangered red-shanked douc langur monkeys on a wildlife walk with the resident zoologist, or scaling the summit of Son Tra Mountain for staggering coastal views.
"Whether your stay at the InterContinental Danang is the starting point for an epic adventure around the country or a base for seeing a bit of the local area, you're in luck," noted CN Traveler.
InterContinental Danang Sun Peninsula Resort has regularly won international awards and has been continuously voted for by world famous newspapers and magazines.
NDO – en.nhandan.vn – April 15, 2023