Tet customs from a bygone era will be re-enacted in the capital in January, 2023, ahead of the Lunar New Year festival.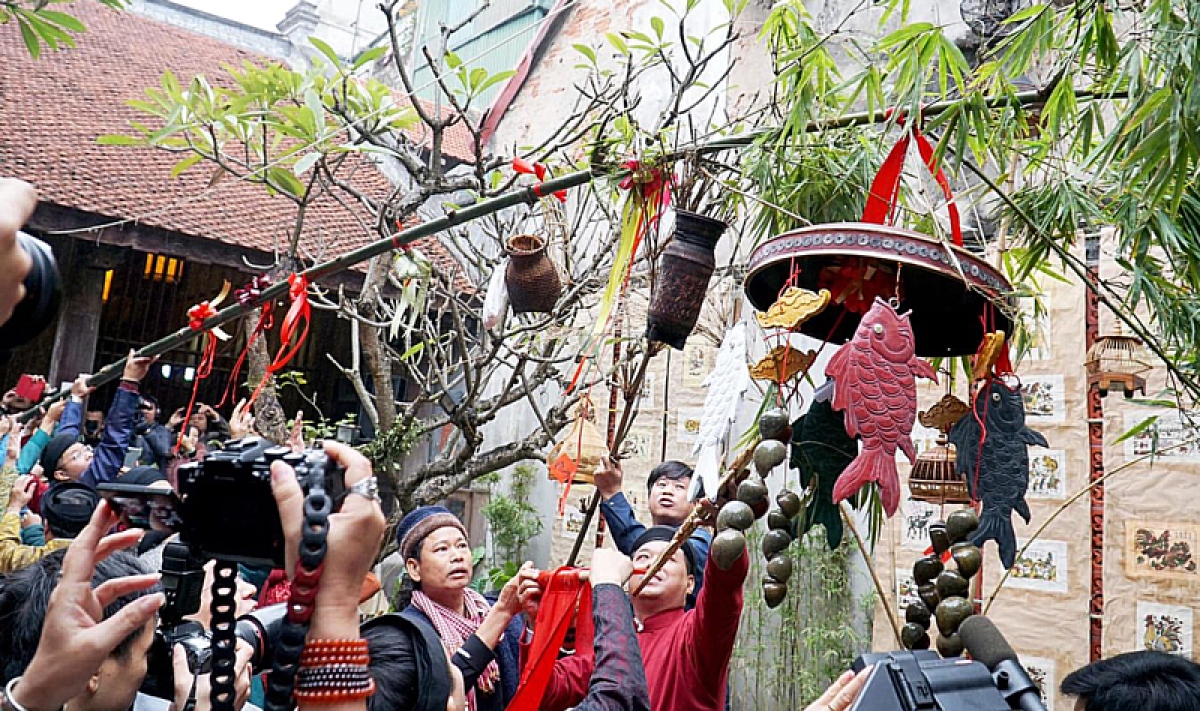 Traditional cultural activities will be hosted by the Dinh Lang Viet (Vietnamese Communal House) group and the Hanoi Old Quarter management board in locations throughout downtown Hanoi from January 7 to January 8.
On January 7, Phung Hung mural street will host art programmes featuring traditional music and dance activities.
On the same day at the Centre for Cultural Exchange at 57 Dao Duy Tu street, members of the Dinh Lang Viet group and visitors will hold exchanges and introduce Chau Van, a kind of Vietnamese ritual singing, to audiences.
The one-day Tet Viet, the Vietnamese Lunar New Year event will include the erection of a cay neu, a tall bamboo pole, and folk art performances at Kim Ngan Communal House which will take place on January 8 at Hang Bac street.
Most notably, this year's event will include the participation of many art troupes from across the country including Bac Lieu, Thua Thien-Hue, Thanh Hoa, Phu Tho, and Hai Phong. They will introduce many of their local Tet traditions to the people of Hanoi.
Furthermore a Vietnamese Tet (Lunar New Year) programme featuring folk rituals and games will take place at the Thang Long Imperial Citadel in Hanoi as part of celebrations for the Year of the Cat.
From January 1, visitors to the citadel will be able to enjoy cultural activities as they learn about the traditional customs during Tet. The highlight of the occasion will be a space set up to re-enact the festival from the old times, including worship to ancestors, home decoration with calligraphic works, and giving li xi, also known as lucky money.
An exhibition featuring photos and items detailing Tet customs in the imperial citadel will get underway on January 14, with the event expected to bring a festive atmosphere to both locals and tourists.
Source: VOV – english.vov.vn