Vietnam is famous for its delicious seafood, Pho (noodle soup), and Nem (spring rolls), earning it a spot among the top 10 for Best Food in The World, according to readers of Canadian magazine The Travel.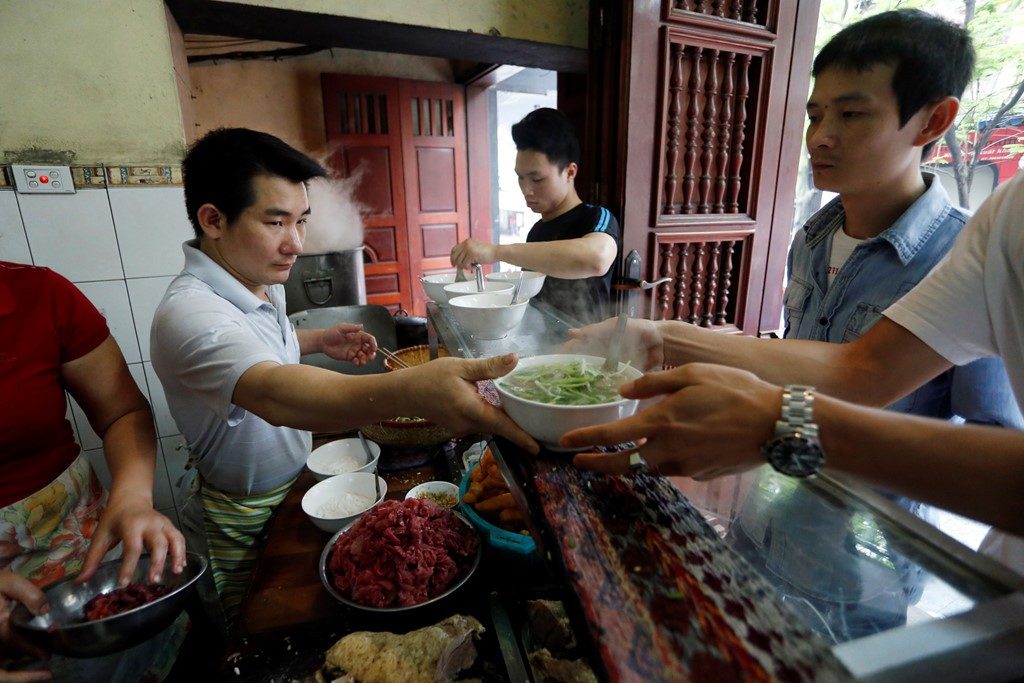 Pho restaurant
The publication notes that seafood is a hugely popular food in Vietnam thanks to the country's long coastline, and the development of fishing and a network of fishing villages across the country.
In addition, there is a wide variety of foods nationwide internationally recognized for visitors to enjoy.
Like in many Asian countries, various types of noodle soups are popular in Vietnam, meaning that a bowl of Pho is a delicious dish to begin any food journey.
"This Vietnamese noodle soup is called Pho, and it consists of herbs, chicken, or beef. After tasting the country's national dish, one can proceed to try some snacks such as – spring rolls and Baguettes," says The Travel.
The magazine also shares that there are a range of rice dishes which guests can try out, with some consisting of chicken and others consisting of either beef or pork.
Other countries included in the Best Food in The World list include the United States, Germany, the Philippines, India, Spain, Mexico, Greece, Thailand, and Italy.
This recognition comes following the primetime broadcast by news channel TF1, the oldest and largest French TV channel, which also praised Vietnamese food for being one of the three cuisines most loved by French people.
Source: VOV – english.vov.vn