If in 2021, Vo Nhai only welcomed 12,000 tourists, in 2022, by the end of the National Day holiday (September 2), the district has welcomed over 108 thousand visitors. This data partly shows that Vo Nhai tourism is developing strongly after the COVID-19 epidemic, towards the recovery and flourishing phase.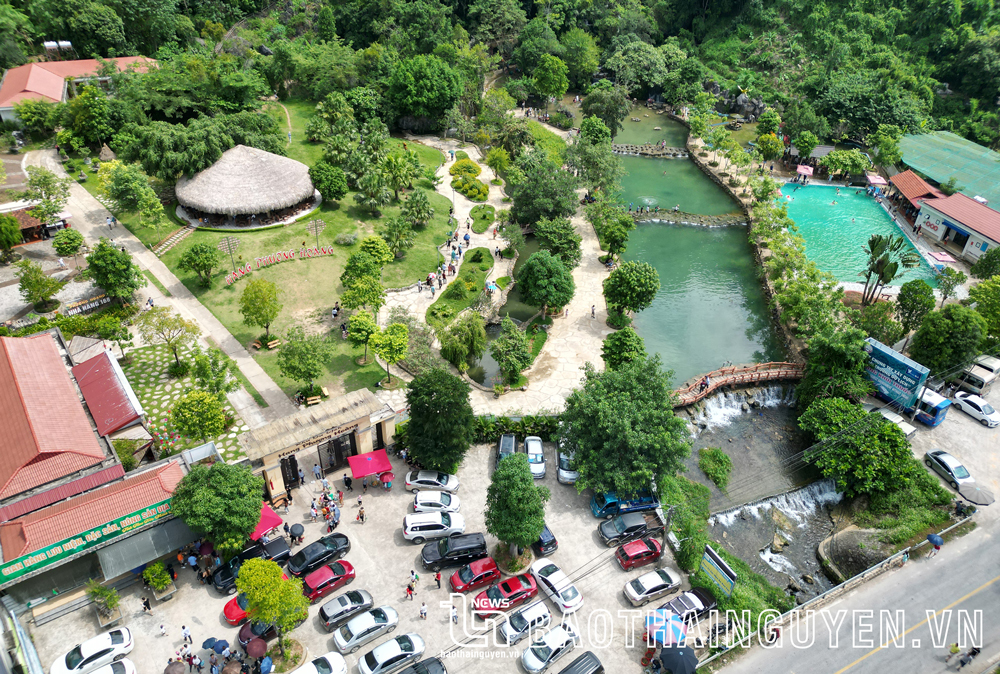 Phuong Hoang eco-tourism area, was invested over 40 billion VND is an ecological space, forest – stream – cave complex, attracting tourists.
Located in Phu Thuong commune, Phuong Hoang eco-tourism area is invested more than 40 billion VND, put into operation from June 2019, with ecological space, unique forest – stream – cave complex. In particular, Mo Ga stream is a fantastic water cave that is highly evaluated by experts of the Royal British Cave Association with great potential for developing adventure tourism. During the last National Day holiday, the Phuong Hoang eco-tourism area welcomed over 13,000 visitors.
Ms. Le Thu Trang, Dinh Cong ward, Hoang Mai district (Hanoi), shared: I highly appreciated the service quality at Phuong Hoang eco-tourism area and was impressed with Mo Ga stream. It is stunning and unique. My family will definitely return and spend more time exploring other tourist attractions in Vo Nhai.
During this year's tourist season, Tien Hoa Co., Ltd. – the owner of the Phuong Hoang eco-tourism area, has invested in building many stilt houses according to the typical architecture of local ethnic minorities and supplementing cultural experiences such as Giay day cake, making rice lam, performing Then singing to meet the need of visitors.
Mr. Nong Van Hong, Deputy Director of the Company, said: After 2 years of being affected by the epidemic, we are happy to welcome guests back. However, with the current number of visitors, the company can overcome some difficulties and serve tourists worldwide.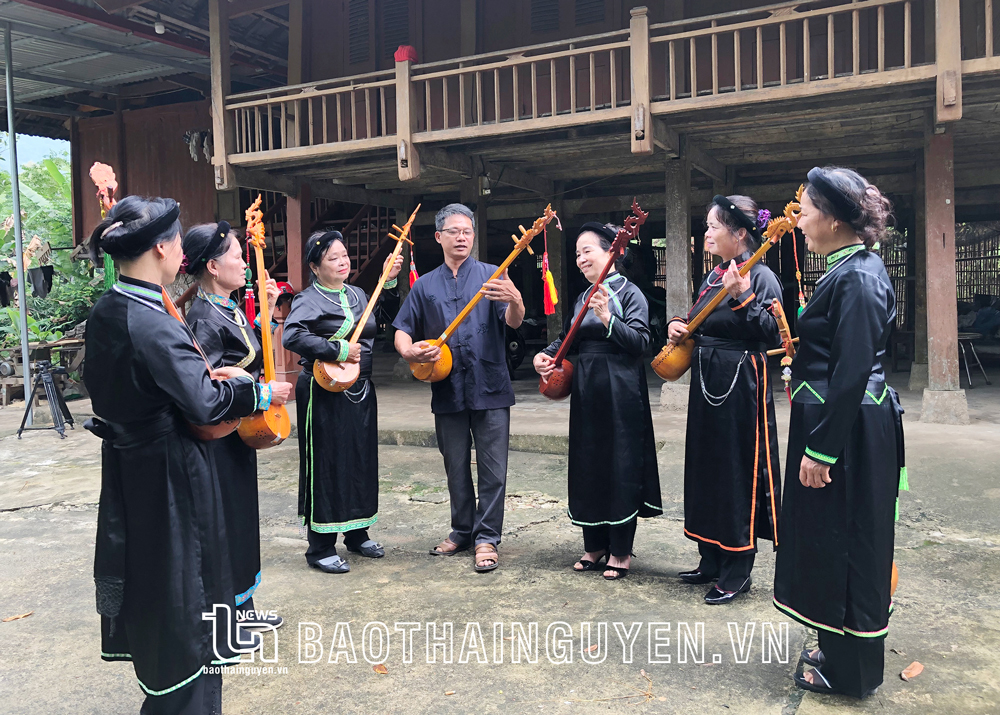 As a land imbued with cultural identities of ethnic minorities, Vo Nhai district has great potential for developing community cultural tourism.
Along with the Phuong Hoang eco-tourism area, Vo Nhai district also recorded an increase in the number of tourists at many other tourist sites in the communes: Than Sa, Thuong Nung, Trang Xa… during the summer vacation and other holidays of the year. In particular, every month, Than Sa commune welcomes thousands of visitors to visit unique monuments and landscapes such as Mai Da Nguom – a place marking an impressive archaeological site dating from the Middle Paleolithic period; Seven-storey waterfall in Trung Son hamlet, Rain waterfall (Mua Roi waterfall) in Kim Son hamlet.
According to Ms. Le Thi Thuy, Vice Chairman of Than Sa Commune People's Committee: The number of visitors to tourist sites in the commune has increased sharply compared to previous years. Soon, we will stick to the district's tourism development orientation to promote and attract local tourist routes.
The Vo Nhai district currently has 82 historical sites and scenic spots, including 5 national and 10 provincial relics. According to the District Department of Culture and Information statistics, from the beginning of 2022 to the end of the National Day holiday (September 2), Vo Nhai welcomed 108.3 thousand tourists. This number of visitors increased sharply compared to 2020 and 2021 and reached the same level as in 2019 – the time before the outbreak of the COVID-19 epidemic.
Recently, Vo Nhai district and the Department of Culture, Sports and Tourism collaborated to implement the project on conservating Tay ethnic traditional hamlet, in Mo Ga hamlet, Phu Thuong commune, with a total investment of over 8.6 billion to preserve and promote the values of cultural space associated with the development of community tourism…
Ms. Vu Thi Hue, Standing Vice Chairman of Vo Nhai District People's Committee, informed us: In the coming time, Vo Nhai will promote the construction of tourism products based on promoting the potential and advantages of the locality. The district focuses on developing eco-tourism associated with agricultural and rural areas and traditional cultural products such as Then singing traditional cuisine and local agricultural products. At the same time, continuing to plan and build projects for tourism development, connecting with districts inside and outside the province to develop tours and tourist routes, thereby improving the people's living standards and developing the local economy.
Hoang Ha
Source: Thai Nguyen News – baothainguyen.vn