(TITC) – Implementing the commitment with UNESCO in heritage conservation, in 11 years since the heritage was honoured (2011-2022), the Citadel of the Ho Dynasty has been preserved and promoted its inherent value.
The citadel of the Ho Dynasty is situated in communes of Vinh Tien, Vinh Long, Vinh Quang, Vinh Yen, Vinh Phuc, Vinh Ninh, Vinh Khang, Vinh Thanh and Vinh Loc Town (Vinh Loc District), Thanh Hoa Province. It was the capital of Viet Nam from 1398 to 1407. The citadel of the Ho Dynasty is considered as the only stone citadel remaining in Southeast Asia and is one of the few remains in the world. The citadel has recognized as a World Cultural Heritage by the UNESCO at the 35th session of the World Heritage Committee on June 27th 2011 in Paris (France).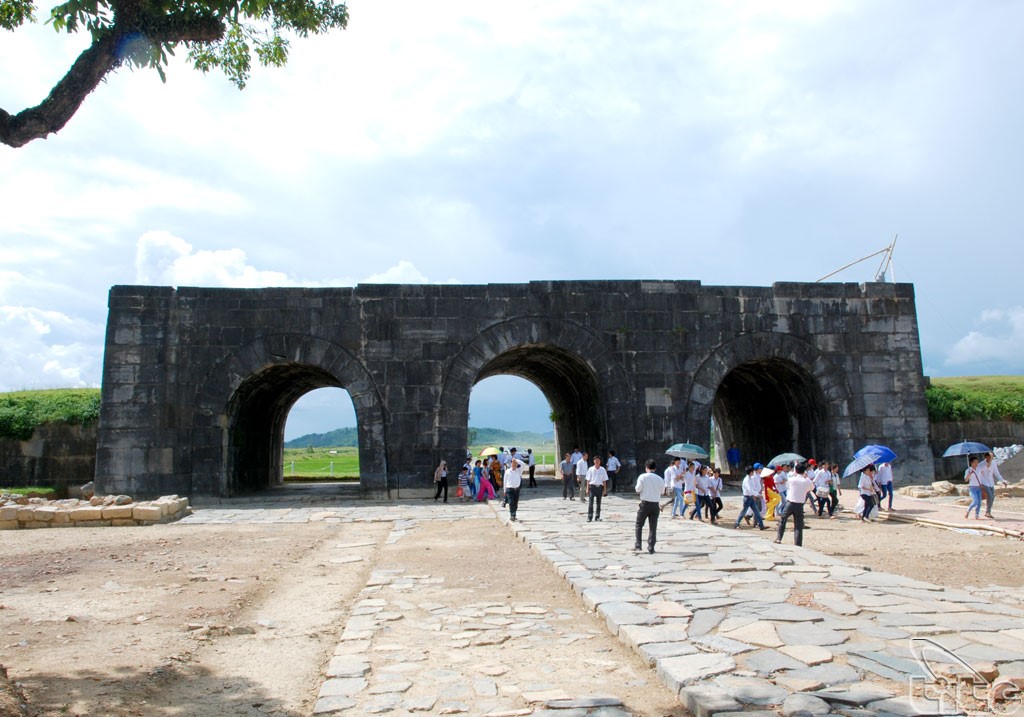 In two years 2020-2021, the Vietnam Institute of Archaeology and the Heritage Conservation Center for Citadel of the Ho Dynasty conducted 6 excavation pits with a total area of ​​25,000m². The excavation has discovered 4 clusters of vestiges dating back to the Tran – Ho dynasties, 2 architectural clusters of the early Le dynasty, one architectural cluster of the Le Trung Hung period. Archaeologists also found many vestiges of the early Le and Le Trung Hung dynasties interspersed with the architecture of the Tran – Ho period such as mallet bricks, yin and yang tiles…
In January 2022, Thanh Hoa Provincial People's Committee approved the World Cultural Heritage Management Plan of the Ho Dynasty Citadel for the period of 2021 – 2025, with a vision to 2040. This plan is based on research results in the fields of history, archaeology and other related disciplines in consultation with international experts from UNESCO, British Heritage Council.
The common aim of this plan is to protect and promote the value of Ho Dynasty Citadel Heritage Area; while protecting, preserving and enhancing the outstanding universal value (OUV) of the heritage. Thereby, localities give an approaching methodology to manage the relic in the future, striking a balance between preserving the site itself and the surrounding cultural landscape and environment, laying the foundation for sustainable tourism development. Additionally, the province will have activities to promote the cultural and educational values ​​of the heritage site to local people and visitors.
On the 17th of Vietnam Cultural Heritage Day (23rd Nov 2005 – 23rd Nov 2022) and the 50th anniversary of the implementation of the UNESCO Convention for the Protection of World Cultural and Natural Heritage, Heritage Conservation Center for Citadel of the Ho Dynasty (Thanh Hoa) offered free entry for visitors to the relic on 23rd November.
Tourism Information Technology Center