The beauty of U Minh Ha National Park, a wild and mysterious flooded forest near the southernmost tip of the country, will make visitors both nervous and surprised.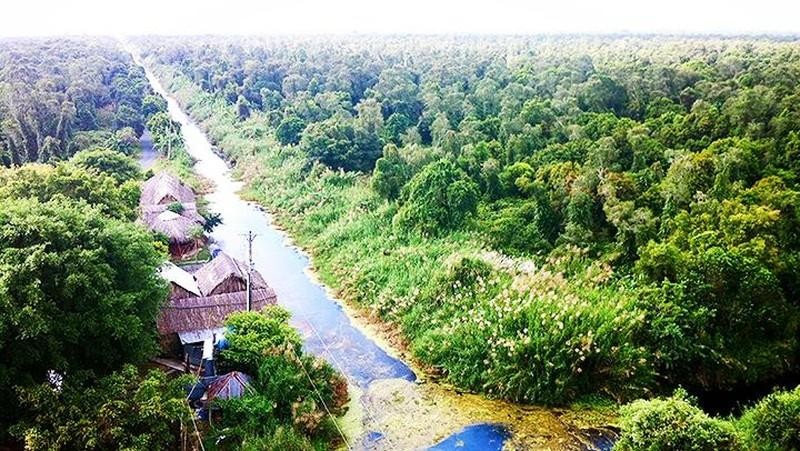 U Minh Ha National Park
About 40km from Ca Mau City, visitors come to the forest gate in Vo Doi Hamlet, Tran Hoi Commune, Tran Van Thoi District, Ca Mau Province. Visitors should not miss the observatory at a height of 24 metres, which gives a panoramic view of thousands of hectares of dense forest along the clear green canals. U Minh Ha is one of the three core areas of the Ca Mau Cape World Biosphere Reserve that is recognised and preserved by UNESCO. For inquisitive people who come from far away, all animals and plants here look exotic and interesting.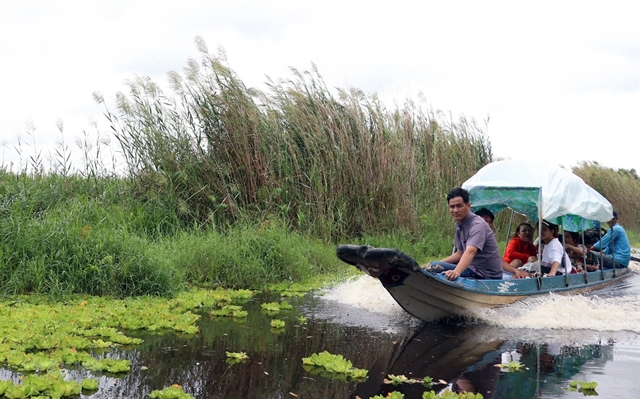 Water pours into U Minh Ha from November to April, making it easier to experience trips deep into the forest using a special kind of boat. Floating on the U Minh Ha water, visitors will have the chance to see the typical plants of the peatland wetlands such as peat, tram (melaleuca), mop (rhizoma Lasiae spinosae), say (phragmites australis) and choai (stenochlaena palustris). Mosquitoes in U Minh Ha are also big and in large numbers, so visitors should prepare discreet costumes. The old forest is the "home" of countless rare creatures, but locals say that the visitors must go at night to see many of them. When exploring in the day, only a few species of birds, monkeys and turtles can be observed.
Another unique feature of U Minh Ha's water is the lush green carpet formed by patches of duckweed, which acts as an impressive backdrop for visitors' photos. In the rainy season, it sometimes rains suddenly, but also stops quickly, leaving a blue sky. Indigenous people do daily work but are willing to help groups of tourists to experience boating, fishing, ordering eels and picking typical vegetables.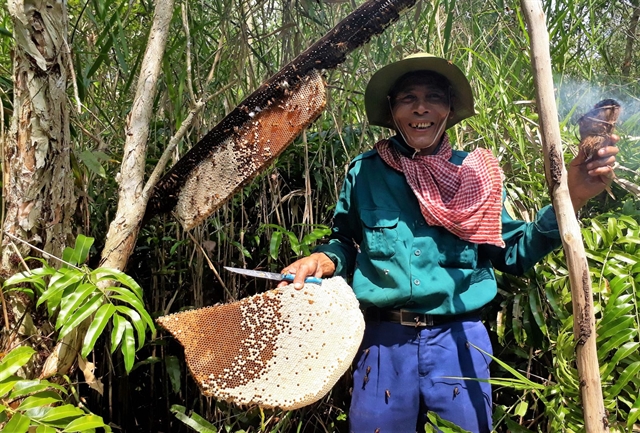 During the "bee-eating" season, visitors have the chance to follow locals to collect melaleuca honey and enjoy the fragrant, sweet, and delicious honey on the spot, adding unforgettable emotions to their visit to the southern forestland.
Source: NDO – en.nhandan.vn