A technology-based public bike sharing scheme has been launched in the central city of Hue, offering tourists a new way to explore Vietnam's former imperial capital.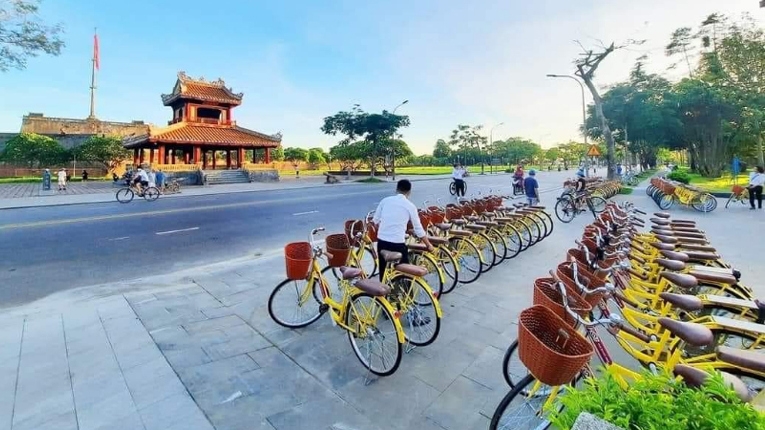 A bike station near Nghinh Luong Dinh Pavilion.
The initiative is a joint effort between the Hue government, the German development agency GIZ, and Vietsoftpro.
Bikes in this scheme, which will be piloted from June 2022 to December 2023, are managed by GPS and unlocked by scanning a QR code with a mobile app.
In the first stage, seven bike stations will be installed along Perfume River and inside the Imperial Citadel, after which the scheme will be expanded to cover a wider area with about 19-20 stations.
Bike stations are set up at easily accessible locations near public bus stops, car parks, marinas, cultural and historical sites, scenic spots, trade villages, old streets, and garden houses.
Each station will feature about 10-20 bikes.
NDO – en.nhandan.vn