(TITC) – On June 4, Mr. Ha Van Sieu, Vice Chairman of Vietnam National Administration of Tourism attended the event of Vietnam National Fine Arts Museum (VNFAM): Lacquer Painting Art Tour and Networking Reception.
Christian Manhart – UNESCO Representative to Viet Nam said that Vietnam tourism reopened from March 15, socio-cultural activities also returned to adapt to the new normal. VNFAM recently launched the iMuseum VFA app with the aim of promoting sustainable tourism and offering more new experiences to visitors.
UNESCO Vietnam has worked with experts in the fields of museums, digital technology as well as received a very strong commitment from provincial and central units and 8 world heritage sites to jointly apply application of digital in experience.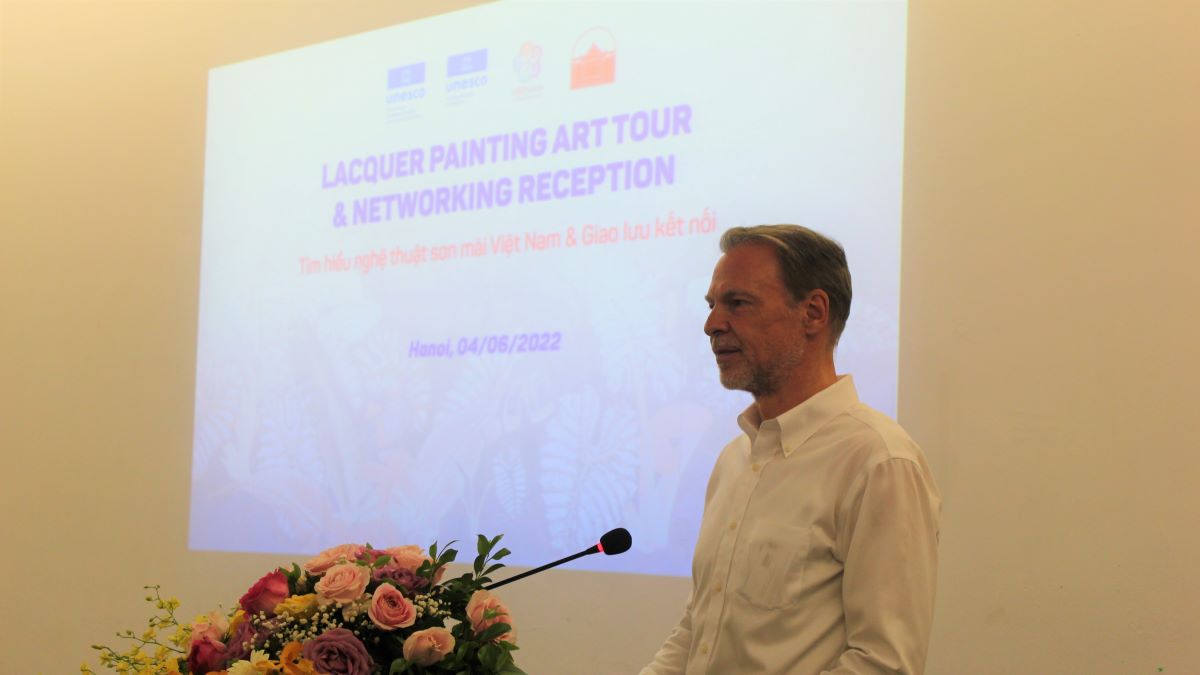 Ms. Le Thi Thu Hang, Assistant Minister of Foreign Affairs highly appreciated the idea of VNFAM in connecting art and sustainable tourism. Heritage tourism is booming in Vietnam thanks to 8 world heritage sites and 14 intangible cultures heritage properties recognized by UNESCO.
Natural cultural heritage is not only an important resource for cultural diversity and social cohesion, but also a driving force for sustainable development, she emphasized. Vietnam has committed to promote sustainable cultural tourism and ensure a balance between developing and preserving cultural heritage.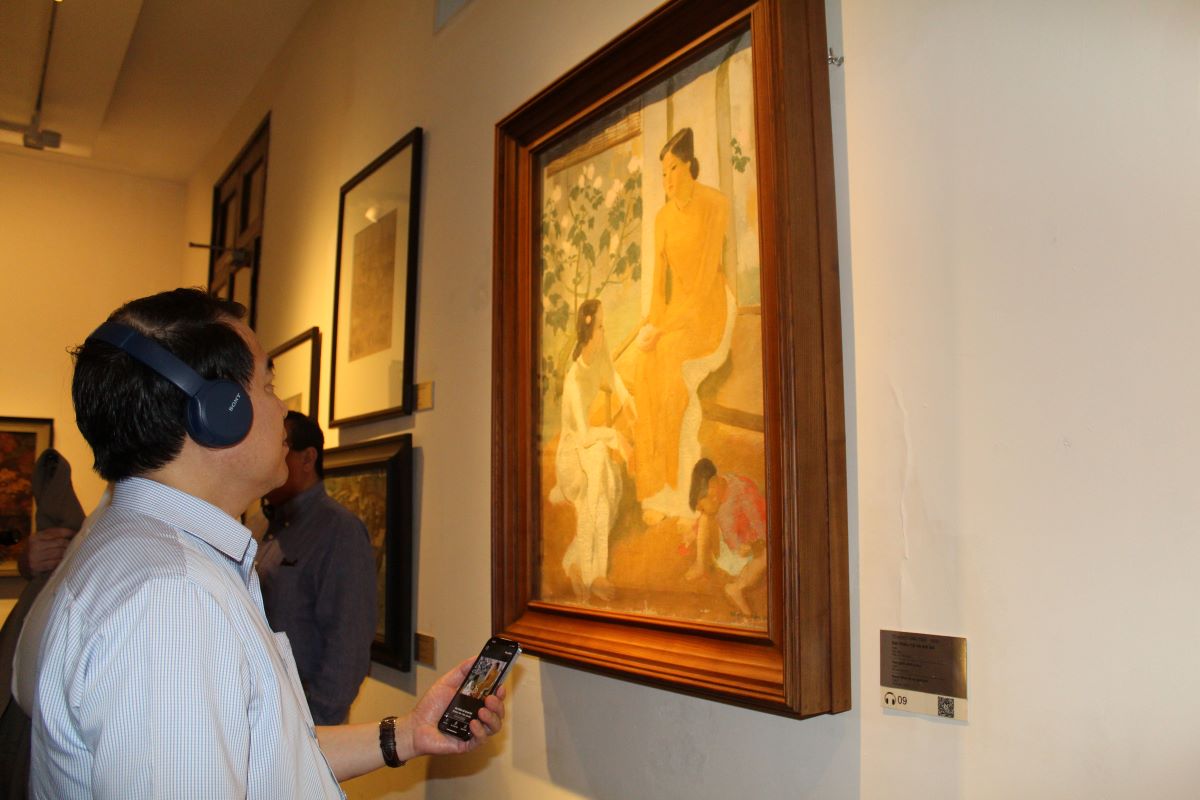 Nguyen Anh Minh – Director of VNAFAM said the museum is where great important works of Vietnam's fine arts – including 9 National Treasures – are gathered and are honoured. With the iMuseum VFA integrated on both Android and iOS platforms, using QR code scanning and iBeacon locating technology, VNAFAM hopes to bring the best museum visiting experiences.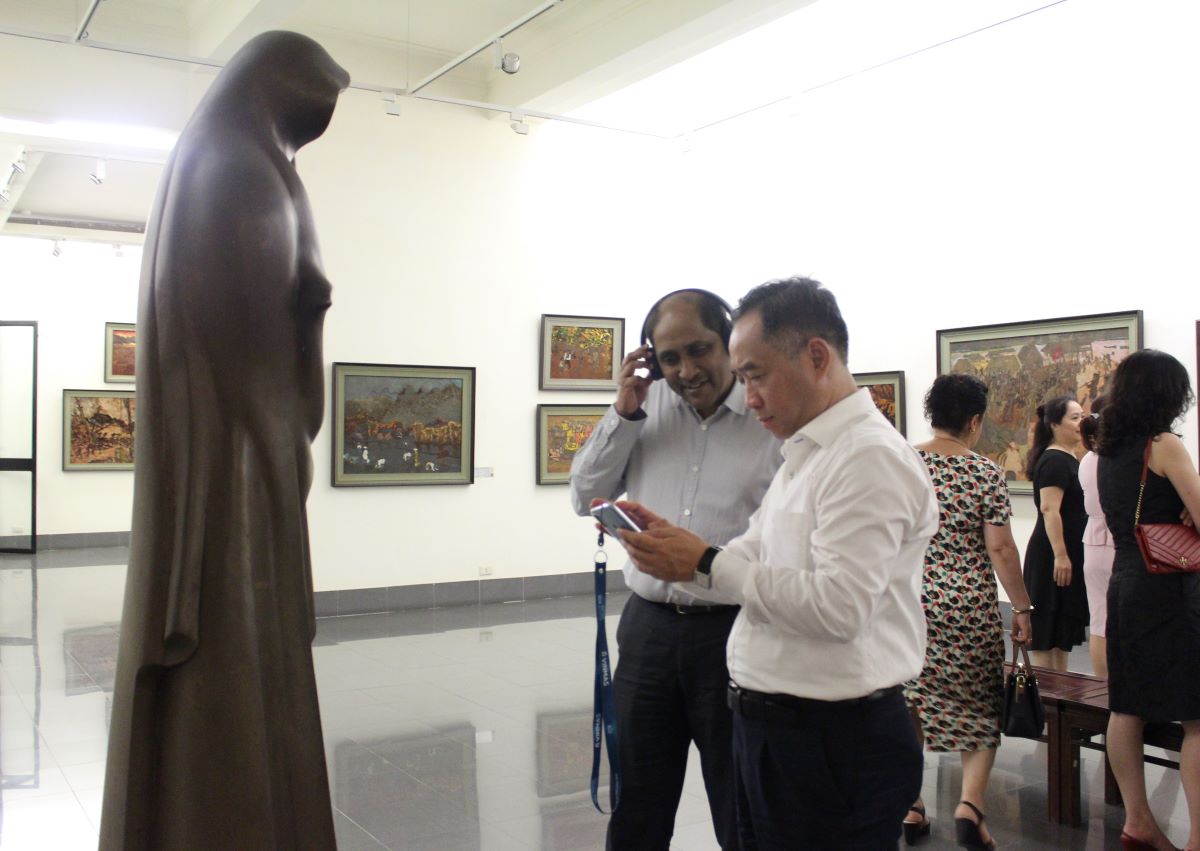 Throughout the Lacquer Painting Art Tour, delegates had chance to learn about the stages of lacquer painting and listen to the stories behind lacquer painting by using iMuseum VFA.
Tourism Information Technology Center. Photo TITC