Developing rural tourism is defined as one of the key solutions and tasks of the National Target Programme on New-style Rural Area Development in the 2021-2025 period. The mindset has changed, shifting from agricultural production to developing the rural economy, thereby helping localities to implement effectively and sustainably criteria of the new-style countryside.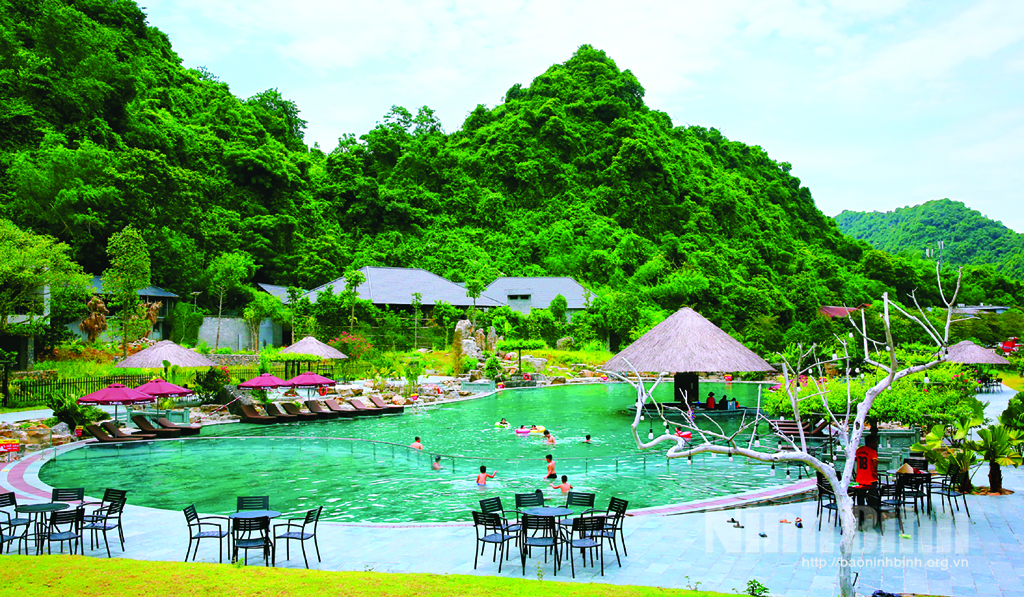 Thung Nham ecological site.
In the recent years, the development of rural tourism in Ninh Binh has made remarkable contributions to the process of building new-style rural areas in the province. In particularly, the work has helped to create a clean and beautiful landscape for rural areas, preserve traditional cultural identities and provide jobs for local residents.
Truong Yen commune of Hoa Lu district is one of the typical localities in developing rural tourism associated with new-style rural area building.
There are nearly 50 restaurants, accommodation establishments, 20 homestay facilities and hundreds of household businesses taking part in providing tourism services with thousands of labourers. The average income per capita reached over 58 million VND in 2021.
To maintain and improve the quality of the criteria, Truong Yen has mapped out specific orientations and solutions, including boosting rural tourism development while implementing the programme on building new-style rural areas in the period of 2021-2025.
Recently, Prime Minister Pham Minh Chinh has approved the rural tourism development programme in building new-style rural areas in the 2021-2025 period.
With a range of potential and advantages in tourism development, Ninh Binh's localities have worked out plans and suitable measures to carry out the programme.
There are several main types of rural tourism in the province, namely agricultural tourism, ecotourism and community-based tourism. Ninh Binh is taking advantage of rural landscapes, agricultural production, OCOP products and traditional cultural values to boost tourism development.
If the localities can fully capitalize on these potential and advantages, they will contribute to the successful implementation of the National Target Programme on New-style Rural Area Building and their socio-economic development.
Translated by Nguyen Thuy
Source: Ninh Binh Newspaper – en.baoninhbinh.org.vn