(TITC) – On 7th September, the 29th World Travel Awards Asia & Oceania Gala Ceremony took place in Ho Chi Minh City, and once again, titled Vietnam as "Asia's Leading Destination 2022". Vietnam has claimed this title 3 years previously in 2018, 2019 and 2021.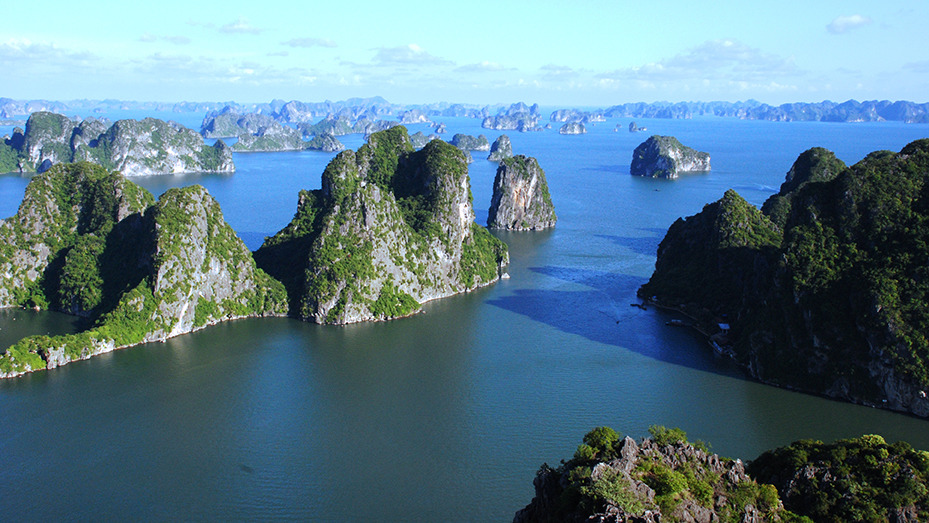 Ha Long Bay (Photo: TITC)
This year, Vietnam has excellently surpassed several famous countries in the region to receive this prestigious award.
By claiming the title "Asia's Leading Destination" the fourth time in recent 5 years, Vietnam shows the endless attraction of Vietnam tourism for tourists all over the world. With beautiful natural scenery, unique and diverse culture, along with the friendliness of Vietnamese people and undoubtedly famous destinations such as Ha Long Bay, Sapa, Ha Noi, Da Nang, Hue, Hoi An, Nha Trang, Phu Quoc, Ho Chi Minh City, etc. have been continuously praised by major media agencies in the world, and recommended by reputable travel websites for tourists.
Promotional and media campaigns have been strengthened and upheld gradually by the Vietnam National Administration of Tourism (VNAT) to promote Vietnam tourism internationally. Simultaneously, VNAT also enhances technology application, promoting communication on digital platforms in line with development trends in the world. Therefore, the image of Vietnam has been deliberately updated, maintained and reinforced in the minds of the international community. Recently, the industry has been focusing on implementing the media campaign "Live Fully in Vietnam" towards the international markets and welcoming returning tourists to Vietnam.
Despite the severe impact of Covid-19, Vietnam tourism has continuously received the trust and honour of international friends for its resilience, flexible response and strong recovery.
Being the distinction in disease prevention has created favourable conditions for Vietnam to fully reopen tourism from 15th March, 2022. The policies on visas, entry and exit are restored as before the pandemic, medical control procedures have been lifted, and become the most open in the region and the world.
By the first 8 months of 2022, Vietnam welcomed more than 1.4 million international visitor arrivals, an average growth rate reaching 58%/month. The domestic market served nearly 80 million arrivals, surpassing the 2022 target (60 million arrivals) and almost equal to the whole year figure of 2019 (85 million arrivals). Total tourist receipts achieved VND365 trillion, equivalent to 80% compared to the same period in 2019. There is a record of the soaring number of newly registered businesses and workers return to work. Vietnam holds its crown as the world's top growth from 50%-75%. Vietnam surely shines brightly on the World tourism map.
In addition to the "Asia's Leading Destination 2022", Vietnam is titled as the "Asia's Leading Nature Destination 2022". Vietnam National Administration of Tourism (VNAT) received the "Asia's Leading Tourist Board 2022" award. Simultaneously, a series of hotels, luxury resorts, destinations, airlines, and travel agencies of Vietnam were also nominated and awarded.
It is considered as the golden opportunity for Vietnam tourism to promote its image and brand name globally and acted as the driving force for the industry to speed-up its recovery, especially the international tourist market, affirming Vietnam is a rising star of Asia tourism industry, an attractive destination for international tourists.
Tourism Information Technology Center