(TITC) – On 27th October 2022, Khanh Hoa Provincial Department of Tourism organised a Workshop on "Muslim-friendly travel service and requirements according to Malaysian standards".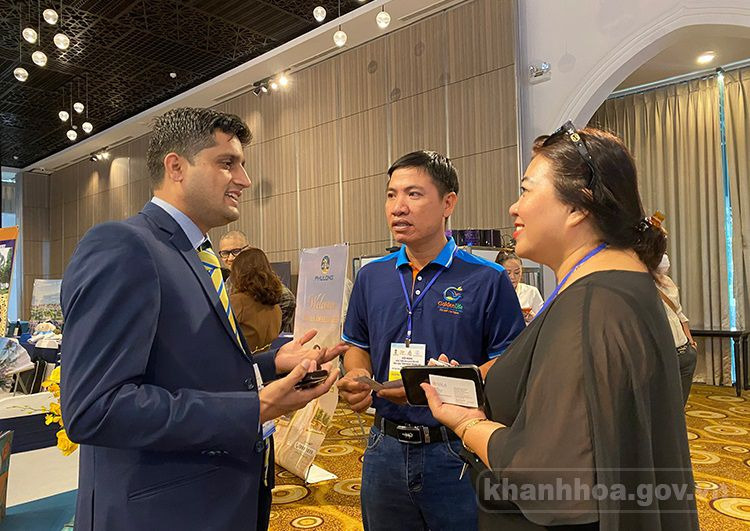 Tourism businesses of India and Khanh Hoa Province exchange information on cooperation and linkage
At the Workshop, there were more than 120 delegates from tourism agencies, units and businesses of Khanh Hoa province can learn about halal services according to Malaysian standards to serve Muslim tourists such as: Certified halal food according to MS 1500:2019 standard; Items and rituals related to Muslim should be arranged and invested in tourist sites and accommodation establishments; Train tour guides to serve Muslim tourists; costumes, basic knowledge of Muslim culture, beliefs, prayer rituals; etc.
On the same day, the Department of Tourism coordinated with the Provincial Department of Foreign Affairs and Consulate General of India in Ho Chi Minh City organised a webinar "Indian travel tastes". Mr. Madan Mohan Sethi – Consulate General of India in Ho Chi Minh City attended the event online.
At the event, representatives of agencies, units and tourism businesses of India and Khanh Hoa discussed issues of stimulating demand and strengthening tourism connection between the two sides such as: experiential tourism; ecotourism; healing tourism; culinary cultures; operating direct flights from Cam Ranh International Airport to localities of India and vice versa…
Mr. Madan Mohan Sethi – Consulate General of India in Ho Chi Minh City said, Khanh Hoa is one of the localities with great tourism potential that Indians are interested in and will give priority to choosing to visit and relax in the near future. Mr. Madan Mohan Sethi hopes that Khanh Hoa's authorities and business community continue to pay attention to and strengthen the organisation of linkage and tourism promotion programmes between the two sides and in planning of activities and services to serve Indian tourists.
Tourism Information Technology Center