(TITC) – In the last two months of 2022 and the beginning of January 2023, there are countless of activities will take place in Hoi An (Quang Nam Province) to celebrate Vietnam Cultural Heritage Day (23rd November), 23 years of Hoi An being honoured as a World Cultural Heritage by UNESCO (4th December), 5 years of central Vietnam's Bai Choi Singing art being recognised as a UNESCO Representative intangible cultural heritage of humanity (7th December).
According to the Hoi An Centre for Culture, Sports, Radio and Television, from 23rd November to 7th December 2022, Hoi An will organise a number of events such as: scientific seminar; paintings display, photos and publications about Hoi An; Vietnam marathon "For the World Cultural Heritage of Hoi An"; Constructing Ceremony of the Cau Pagoda renovation project; Celebrations and Festivals of Folk Singing, Bai Choi Singing art, etc.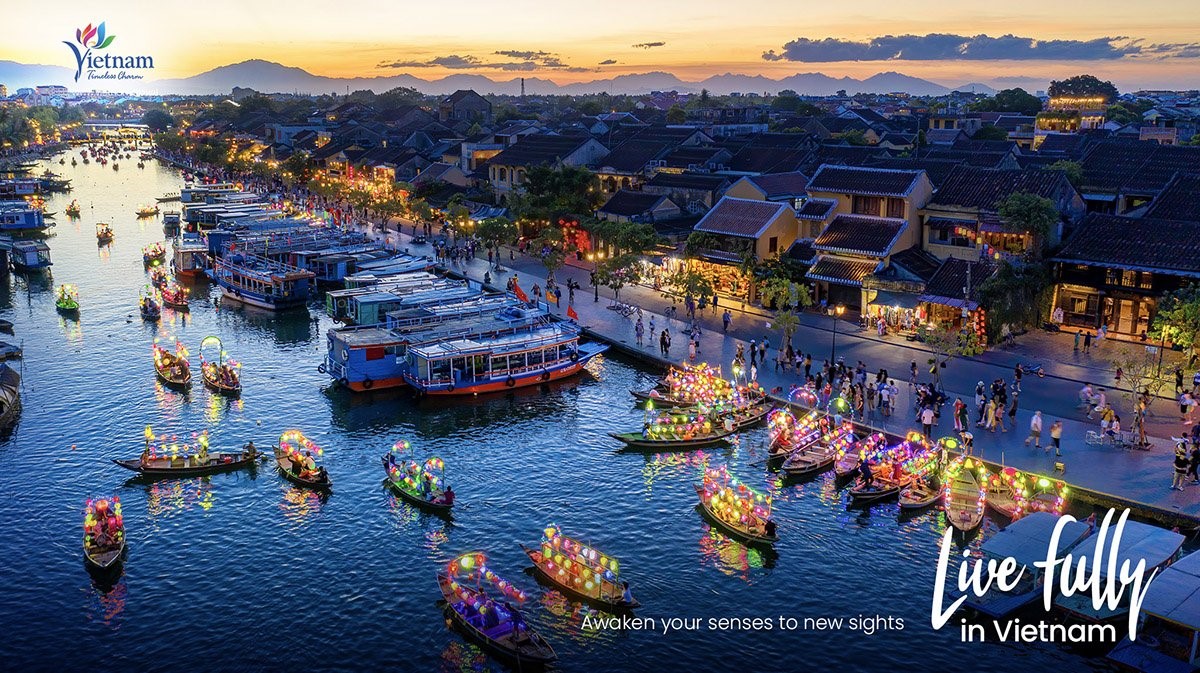 From now to the beginning of 2023, various events and activities will take place in Hoi An
Particularly, on the occasion of Vietnam Cultural Heritage Day, the Art performance show "Hoi An – The colour of silk" will be hosted at 7.30pm on 25th November 2022 at Ba Mu Pagoda's Three-entrance Gate, Old Quarter. The show includes a silk fashion show, art performance, display space and experience of Hoi An folk activities.
From 20th November to 26th November 2022, the 57th ASEAN Committee on Culture and Information Conference (ASEAN-COCI) will take place in Hoi An with the participation of delegates from many countries in the region. The Conference is expected to support introducing and promoting the image of the country, people of Vietnam in general, and Quang Nam Province, Hoi An Ancient Town in particular to the world.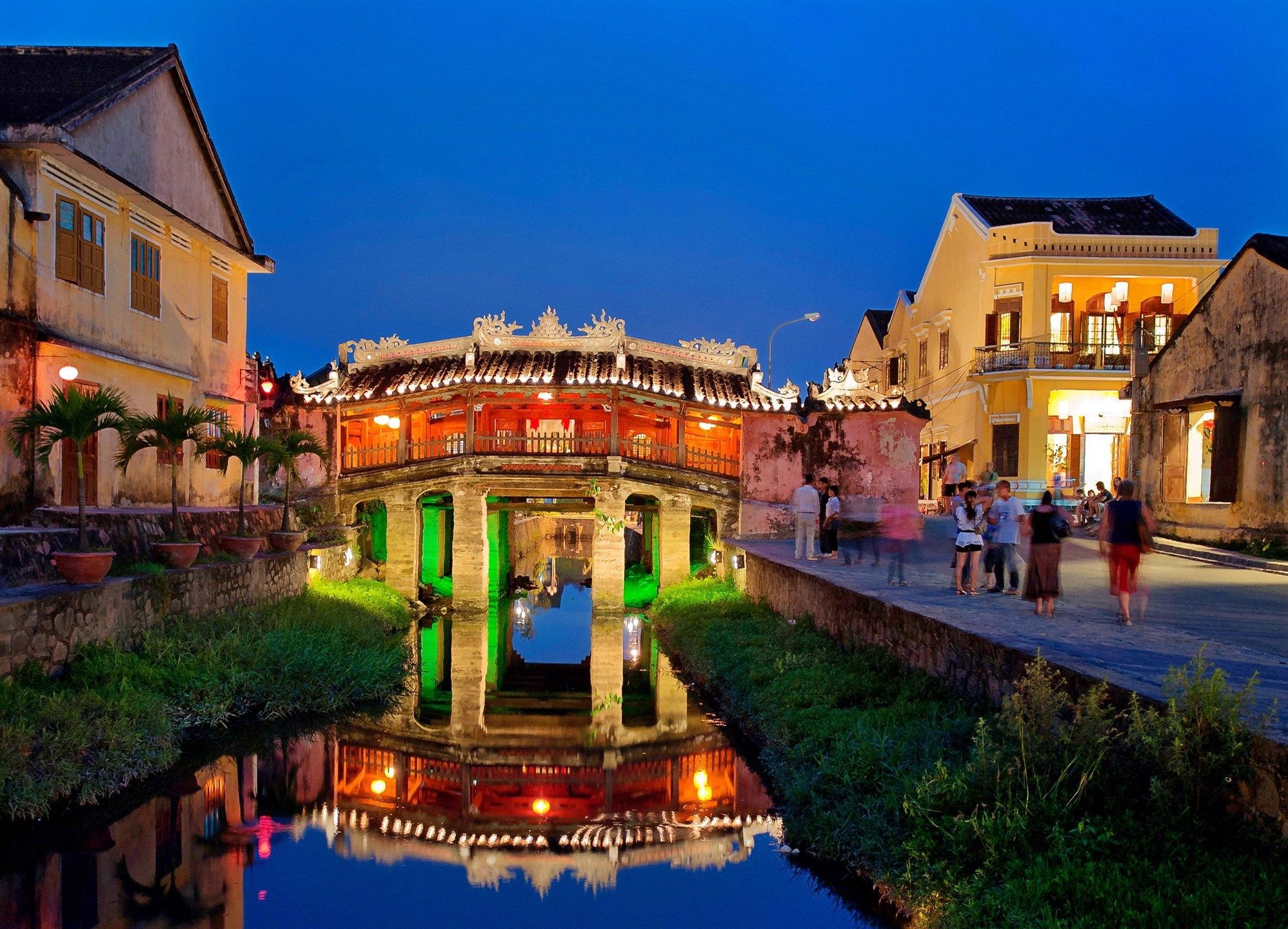 Cau Pagoda by night
ASEAN Music Festival will take place from 19th December to 24th December 2022 at the Hoi An Theatre and from 20th December to 22nd December 2022 will be the National Food Festival at An Hoi Sculpture Garden area, the event promises to offer visitors a great music show as well as fascinating cuisine.
The Art Road – Converging colours event will take place 28th December 2022 to 8th January 2023 at An Hoi Sculpture Garden with activities including: installation camps, folk and contemporary art performances…
The 1st Tea Culture Festival in the Old Quarter from 30th December 2022 to 1st January 2023 will be a meeting place to enjoy tea of ​​artisans, tourists and businesses in the field of tea production and business; At the same time are activities of exchanging tea and poetry, tea and painting, tea and music…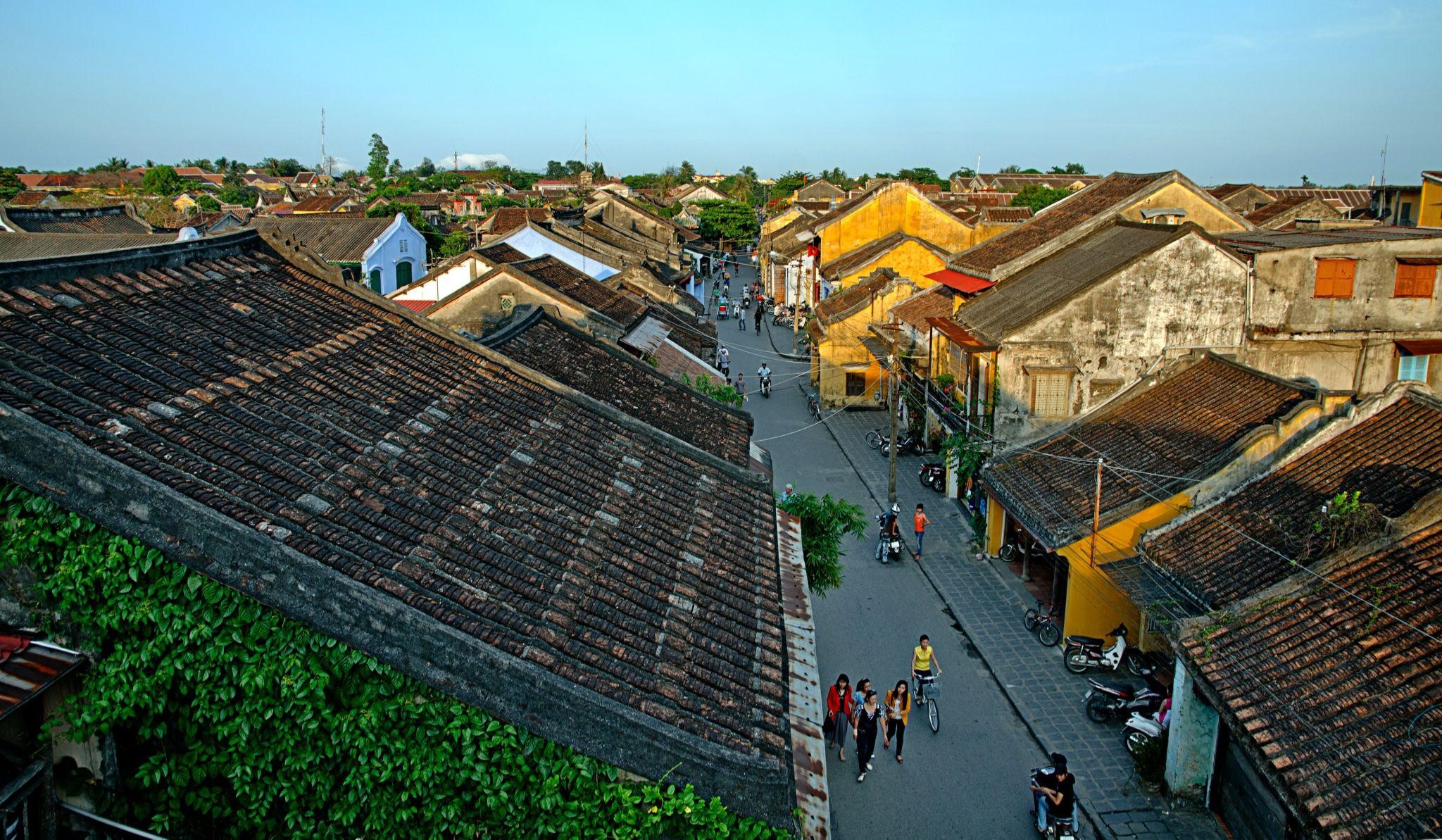 A side view of Hoi An Ancient Town
On 31st December 2022 and 1st January 2023, annual event "Hoi An – Happy New Year 2023" will be held at An Hoi Sculpture Garden with a variety of decoration activities, art performances, street dances, fairs… and welcome ceremony for first visitor group to visit Hoi An Ancient Town in 2023.
On average, Hoi An welcomes about 5,000-6,000 visitor arrivals every day, of which about 2,000 people buy tickets to visit the old town.
Tourism Information Technology Center