Hanoi Gift Show 2022 is expected to welcome over 10,000 domestic and foreign visitors at the National Exhibition Construction Center.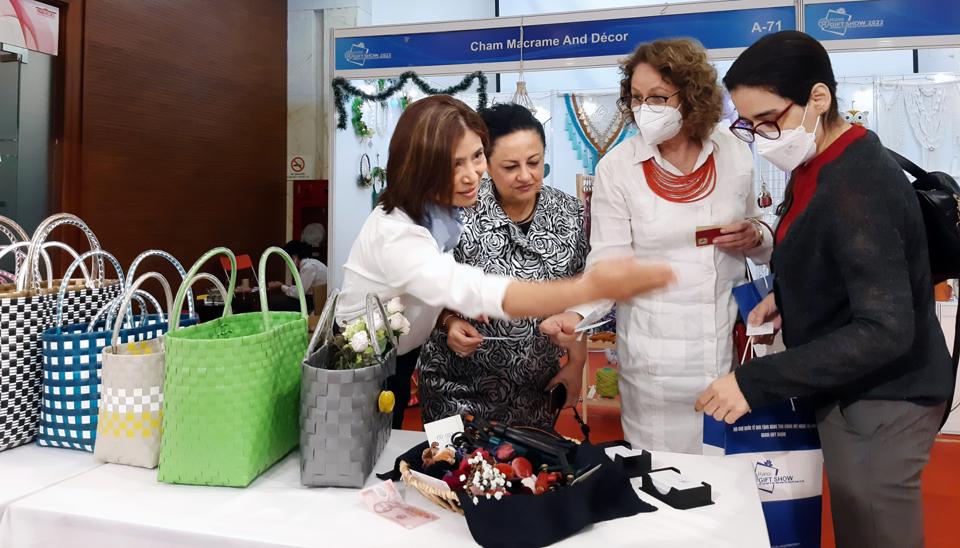 The four-day event kicked off on October 20 and will run until October 23.
Some 460 booths on-site and online of Vietnamese and foreign enterprises and production facilities will introduce handicraft products with unique designs.

The expo is expected to continue supporting enterprises, production and business establishments of handicraft products to restore production and business activities, develop the city's economy, seek customers in international markets, and maintain and expand key export markets.

Speaking at the opening ceremony on October 20, Vice Chairman of the Hanoi People's Committee Nguyen Manh Quyen said that Hanoi Gift Show 2022 is a large-scale, export-oriented event in the Asia-Pacific region. "It attracted the attention of domestic enterprises, importers, and international customers from more than 30 countries with typical handicraft products."

The tenth fair drew over 5,000 booths from more than 2,000 businesses, producers, importers, and international trade visitors participating in trade connection activities. Thousands of contracts and memorandum of understanding were signed, positively contributing around 6-8% per year to the export growth of the handicraft industry each year.

Tran Thi Phuong Lan, Acting Director of the municipal Department of Industry and Trade, said that foreign importers would work with local businesses and production households participating in the fair.

She added the department would also connect local producers with major e-commerce platforms to advise and support bringing Hanoi's handicrafts to the e-commerce.
Source: HanoiTimes – hanoitimes.vn