After a 2-year COVID-19 hiatus, the Do Son Buffalo Fighting Festival 2022 officially reopened on Sunday (the 9th day of the 8th lunar month). 16 "grandpa buffaloes" from 6 wards will fight 15 matches to win the championship title.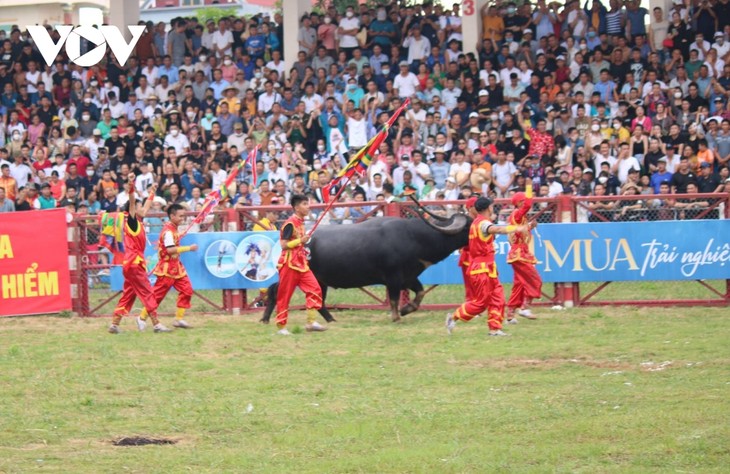 According to the Organizing Committee and the spectators, this year the buffalo pairs fight quite evenly, creating thrilling and beautiful matches.
The festival began with traditional rituals including incense offering ceremony, flag raising, water procession and sacrifice to gods, and worshiping ceremony. The selected buffaloes are bigger and stronger than ordinary ones with broad chest, bow-shape horns, long tails, and solid thighs.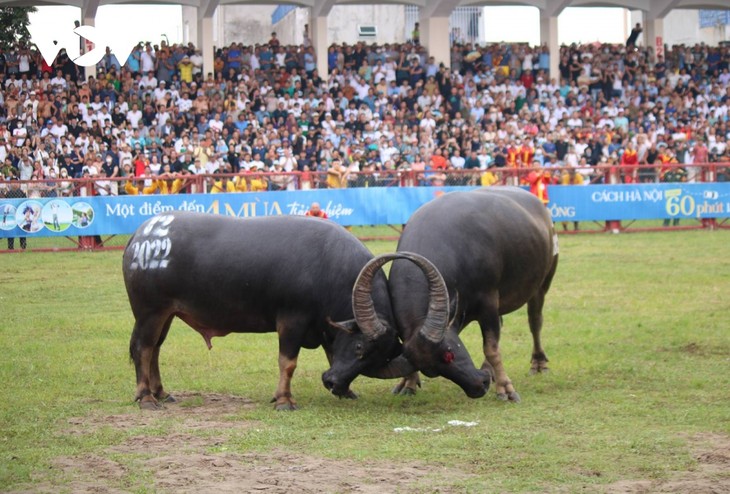 This year's Buffalo Fighting Festival has additional side events such as Bolero Night Liveshow, EDM Music Festival, street music performances, Vietnamese village fair in the walking street, and folk games.
Source: VOV 5 – vovworld.vn