(TITC) – The 8th Buckwheat Flower Festival will return to Dong Van District, the northernmost province of Ha Giang, this 26th November.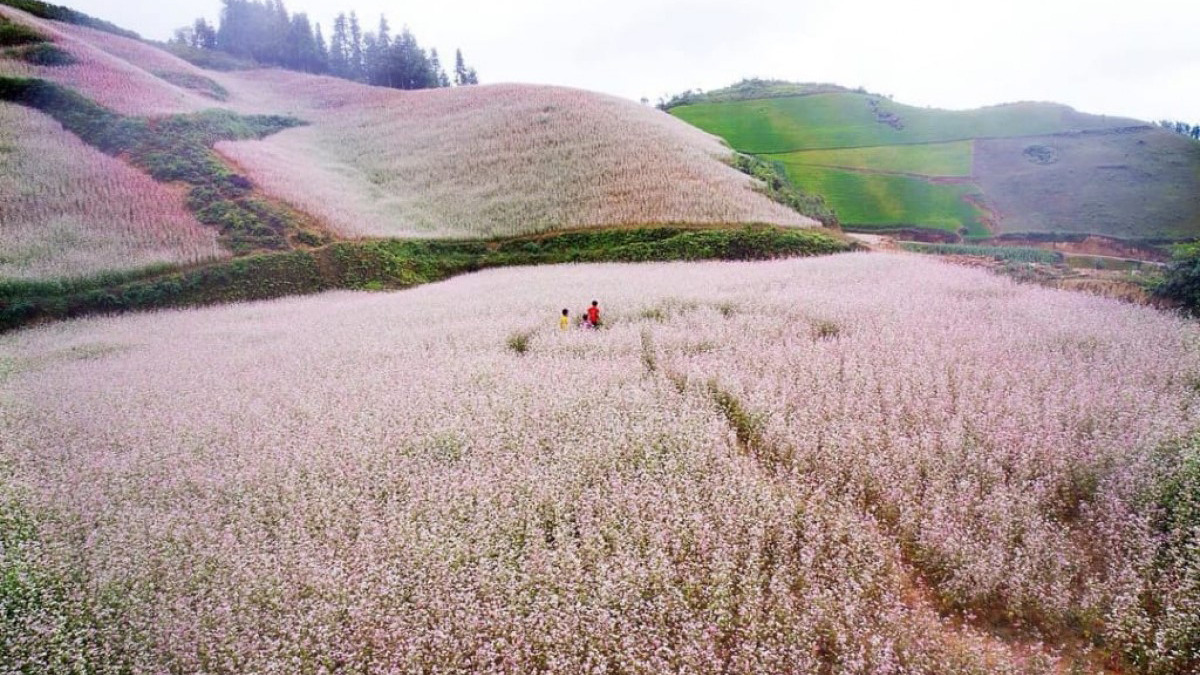 Buckwheat flower field (Photo: vietnamnet)
The theme of this year's Festival "Karst Plateau Vitality", to honour the unique values, beautiful images of the land and people of the rocky plateau; effectively promote the value of scenic heritage as well as typical tourism products of Ha Giang Province. At the same time, it is an opportunity to promote Ha Giang's tourism.
The festival will feature a series of side events, including an exhibition of local "One Commune, One Product" (OCOP) and signature agricultural products, a marathon named "Running on Happiness Route", and an adventure car and motorcycle racing tournament, kayak and a SUP (racing paddle board) race on iconic Nho Que River, the tennis tournament. Besides, various folk games and performances of ethnic minorities, sports events and traditional cuisine will be organized in the districts in the Dong Van Karst Plateau.
Tourism Information Technology Center