Cultural tourism is considered as the strength of Quang Nam tourism.
Foreigners to My Son Sanctuary, Quang Nam province
As of early December 2022, various activities will be organized in Quang Nam to end the Visit Vietnam Year 2022.
They include Bai Choi singing, food festival, art performance "Hoi An – Colors of Silk", the first tea festival in Hoi An, the exhibition of Quang Nam painting and sculpture in Tam Ky city, art performance "The Legend of Aspara" in My Son Sanctuary, kick-off Loc Yen community – based tourism in Tien Phuoc district, Tay Giang Culture Week in Tay Giang district.
These activities are mainly based on cultural values and attractive to visitors.
According to Vice Chairman of the Quang Nam provincial People's Committee Tran Van Tan, Quang Nam's tourism industry has made a good recovery after Covid-19 in green orientation.
Cultural tourism is a way to reduce pressure on local heritage, preserve and recreate a sustainable cultural environment.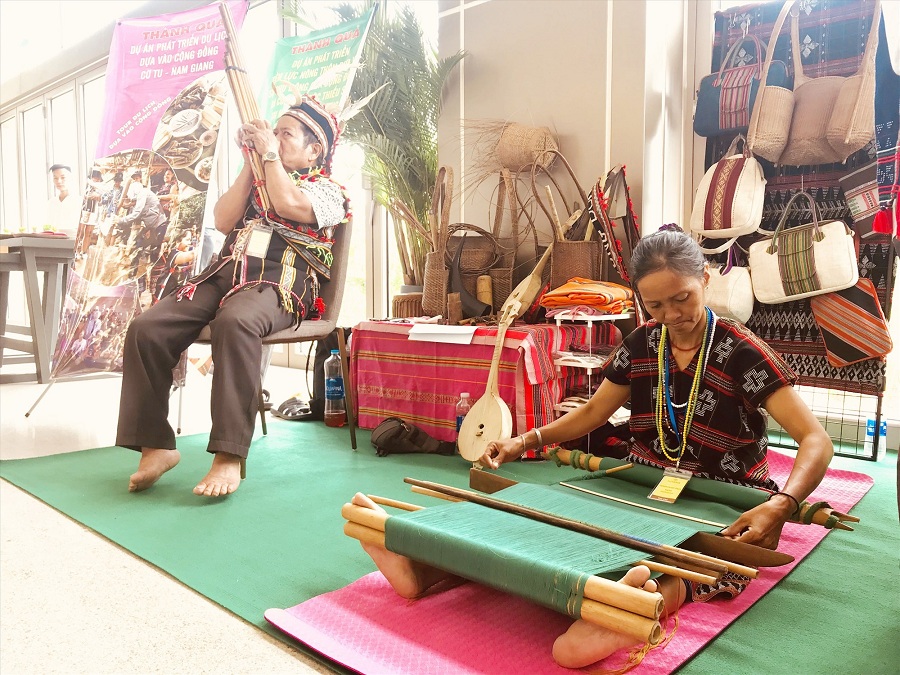 Handicraft in Quang Nam
Recently, Vietnam has been honored as the World Leading Heritage Destination 2022 at the World Travel Awards in Oman.
Source: QNN – quangnamnews.vn
Cultural tourism is considered as the strength of Quang Nam tourism
Foreigners to My Son Sanctuary, Quang Nam province
As of early December 2022, various activities will be organized in Quang Nam to end the Visit Vietnam Year 2022.
They include Bai Choi singing, food festival, art performance "Hoi An – Colors of Silk", the first tea festival in Hoi An, the exhibition of Quang Nam painting and sculpture in Tam Ky city, art performance "The Legend of Aspara" in My Son Sanctuary, kick-off Loc Yen community – based tourism in Tien Phuoc district, Tay Giang Culture Week in Tay Giang district.
These activities are mainly based on cultural values and attractive to visitors.
According to Vice Chairman of the Quang Nam provincial People's Committee Tran Van Tan, Quang Nam's tourism industry has made a good recovery after Covid-19 in green orientation.
Cultural tourism is a way to reduce pressure on local heritage, preserve and recreate a sustainable cultural environment.

Handicraft in Quang Nam
Recently, Vietnam has been honored as the World Leading Heritage Destination 2022 at the World Travel Awards in Oman.
Source: QNN – quangnamnews.vn