(TITC) – According to the Binh Dinh Department of Tourism, from 9th January to 21st February 2023, in the Binh Dinh Province (South Central Coast), several special cultural and tourism events will take place to welcome the Lunar New Year 2023.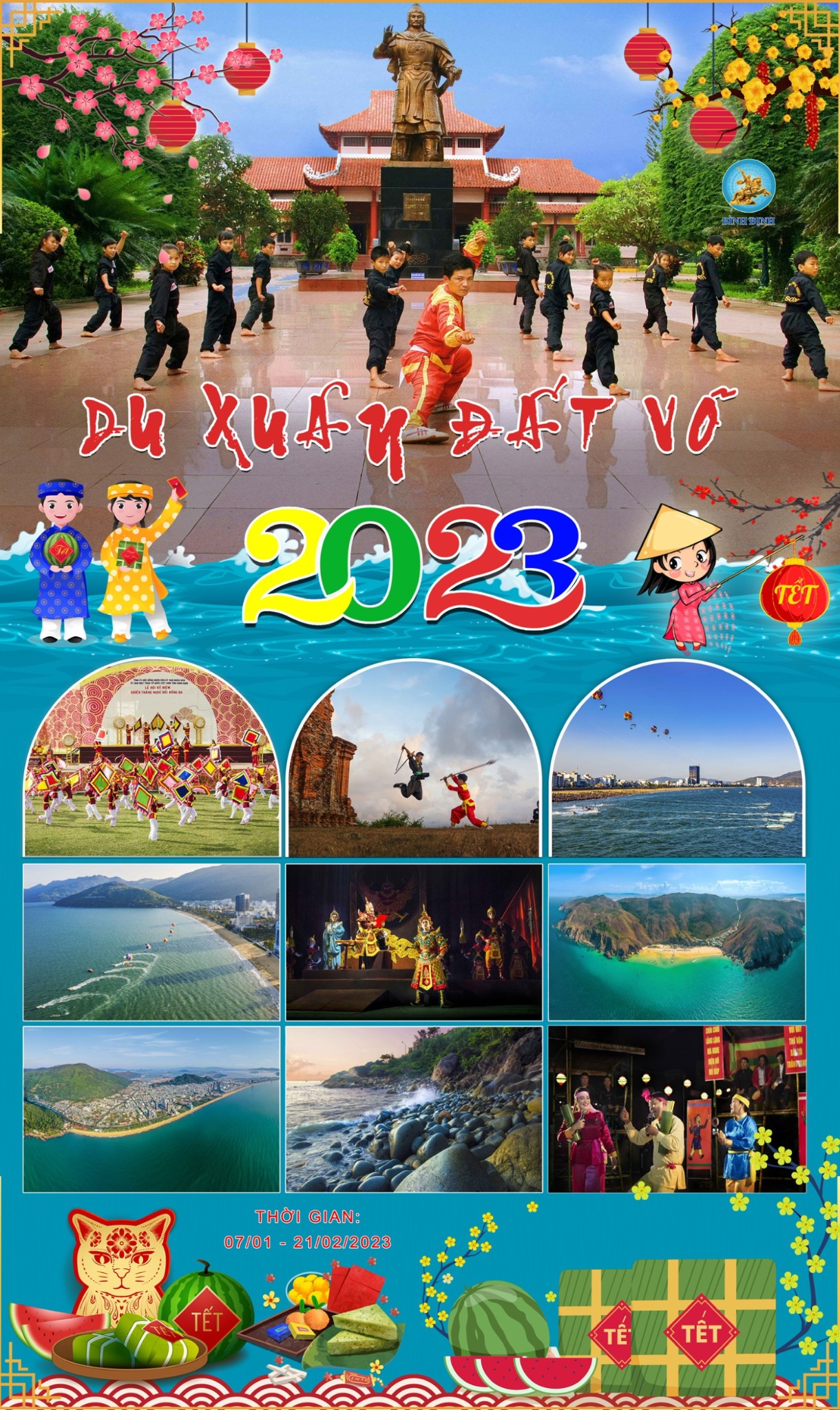 Starting with the 1st An Nhon Yellow Apricot Festival – 2023 with the theme "An Nhon – Aspiration to shine" takes place from 9th to 11th January to introduce and promote the "yellow apricot land", promoting the development of traditional craft villages in association with tourism development and creating a local image. The event takes place at An Nhon town centre square with many impressive activities such as: The 2nd Binh Dinh Provincial Fine Arts Exhibition; Bicycle – motorcycle parade to celebrate the Festival; Exhibit 190 strange apricot shapes; Photo exhibition "An Nhon past and present"; Displaying and introducing craft village products, local specialties and OCOP products of An Nhon…
Following up will be a series of events such: The Opening ceremony of the mascot symbol of the Year of the Cat 2023, decoration of the campus of Nguyen Tat Thanh – Nguyen Sinh Sac monument and a photo exhibition on socio-economic achievements of Binh Dinh Province in 2022 (from 13th to 31st January); Exhibition of Xuan Quy Mao (New Year of the Cat) Newspaper in 2023 (14th – 19th January); Competition "Make Chung Cake, Tet Cake" (16th – 17th
January); Contest "Building Neu tree to welcome the traditional New Year" (18th January); Street art programme (19th – 20th January).
Especially, on 21st January, from 9pm to 11.59pm, Binh Dinh will organise the Art performance show and firework display to celebrate New Year at 03 locations (Nguyen Tat Thanh Square, Hoai Nhon Town Square, Square in front of Quang Trung Museum).
Additionally, during the Tet holiday, there are many cultural and tourism events are also organised in the province to create playgrounds for residents and visitors, notably: Carnival Street
Festival; Go Market Festival – Truong Uc Mountain; Tet holiday Art Performance show; a number of scientific and technological performances; Boat Racing Festival; Performing human chess; Dragon and Unicorn Dance Festival; Festival to celebrate 234 years of Ngoc Hoi – Dong Da Victory; Cards and huts folk Festival; Competition "Performance of folk songs"; Binh Dinh Arena Night Programme; Nguyen Tieu Poetry Festival; Ba Nuoc Man Pagoda Festival…
Tourism Information Technology Center