As a land with many scenic spots, Vinh Phuc possesses a quiet, charming and deep beauty, along with gentle and friendly people.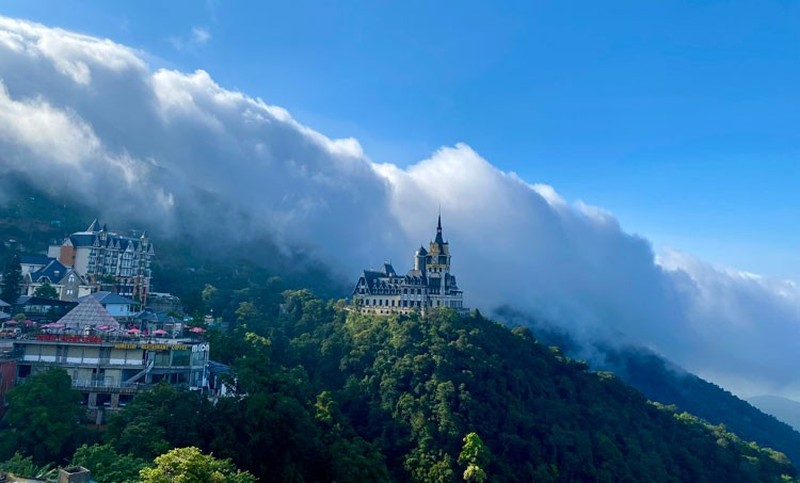 Tam Dao tourist site and Tay Thien complex are the most famous destination in Vinh Phuc Province.
As a land with many scenic spots and charming mountains, created by many uplifting emotions of the creator, Vinh Phuc possesses a quiet, charming and deep beauty, along with gentle and friendly people. Coming to Vinh Phuc means coming to new and peaceful experiences.
Vinh Phuc is famous for the Tam Dao tourist site which has a climate with four seasons in a day, year-round fog and a rich ecosystem with many precious species of animals and plants. In Tam Dao, visitors can fully enjoy the magnificent beauty of nature and its mysterious freshness.
Tay Thien spiritual complex in Tam Dao district is also an attractive destination in the province. The ancient pagodas with traces of thousands of years proved that it was the first place of Buddhism. There are many ancient vestiges imbued with hidden wild beauty, including Dao Chim – Dai Lai, Binh Son tower – Lo River, Bay Waterfall – Lap Thach, and Tung Van – Vinh Tuong pagoda.
Keeping pace with the times but always preserving tradition and respecting the natural landscape is a thorough leadership view of the leaders and authorities of Vinh Phuc province and has become a driving force for tourism over the past years. Resolution No.01 and action program No. 41, which are ladders for tourism development, have helped the average service growth rate increase by more than 10% per year and service economic structure by over 5%, contributing to the average economic growth of the province.
Under the resolutions and trade-service development programmes suitable to the actual situation and potential of each region and locality, Vinh Phu has developed nearly 200 planning projects, including many large and important ones related to tourism, during the 2011-2022 period, such as the northern area of Ngoc Thanh commune, Lang Ha lake, Van Truc commune, Bo Lac lake, Sang mountain and Tam Dao I and Tam Dao II tourist sites. Thanks to the effective policies and mechanisms, the province has attracted many investors, creating projects in harmony with the locality such as the five-star Flamingo Dai Lai resort worth a total of nearly 5 trillion VND, the Tam Dao II project by Sun Group with a total registered investment of nearly 3 trillion VND for the first phase, FLC Luxury Resort Vinh Phuc with the total investment of about 600 billion VND for the first phase and Tay Thien cable car project by Lac Hong Investment Corporation worth a total of nearly 250 billion VND.
The scale of tourist accommodation establishments in the province has developed synchronously with 544 establishments, including four 5-star hotels, two 4-star hotels and 75 accommodations rated from 1 to 3 stars. These figures proved that the land has a magical attraction and a safe and stable landing.
Joining hands to support tourism businesses, the province spent 2.285 trillion VND on the tourism industry during the 2015 – 2019 period, accounting for 6.9% of the province's investment capital. During the COVID-19 campaign, the province has accompanied businesses, creating many "soft" mechanisms to flexibly welcome guests, made efforts to improve the investment environment and reserved land funds for tourism projects.
The development of Vinh Phuc's tourism is associated with various types of tourism, including ecotourism, resorts, Meeting-Incentive-Conference-Event (MICE), experience and sports tourism (golf). They are the strengths that have attracted domestic and foreign tourists. In the destinations, many attractive tours have been promoted in association with typical specialities including yellow flower tea, cordyceps and honey. They have created a durable attraction to Vinh Phuc's tourism. That's why the talented French artist Yves Coueslant took a journey from afar back to Tam Dao, to find the memories of the time when he used to bring his family to the tourist site to relax and avoid the summer heat. This enchanted land inspired him to launch a world's famous perfume. From the raw materials, the perfume creates relaxation and recalls wild memories of this land. Up to now, the "Tam Dao" brand has become one of the leading perfume lines of the Diptyque brand.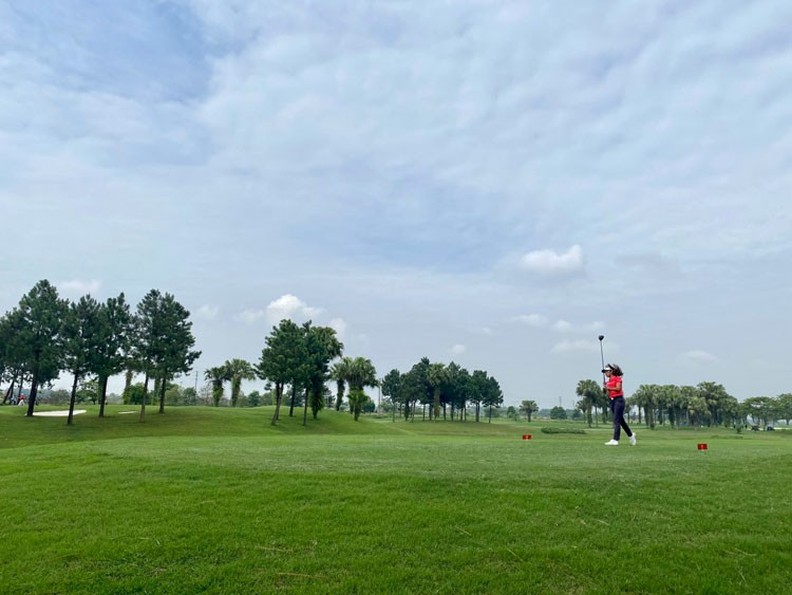 Golf tourism has been developed strongly in Vinh Phuc Province.
From a province obscure on the national tourism map and having no name on the world tourism map, Vinh Phuc tourism has now risen to become a bright spot through the brands of Flamingo Dai Lai Resort, which was listed among the top ten most beautiful resorts on the planet and received ASEAN tourism award and Tam Dao National Tourist Area, honoured as a top impressive destination in the world. The number of tourists to Vinh Phuc reached only 1.7 million in 2011. However, Vinh Phuc welcomed nearly 5 million visitors and gained a total revenue of nearly 2 trillion VND in 2019, an increase of 2.5 times compared to before.
Despite the impact of the COVID-19 pandemic over the past two years, thanks to the open mechanism and safe epidemic prevention and control measures, tourists still choose Vinh Phuc as their attractive destination. The number of tourists to the province reached 8.2 million visitors in 2022, 4 times higher than in 2021. In particular, the locality received 73,500 foreign arrivals and gained total tourism revenue of nearly 3.6 trillion VND, 2.3 times higher than in 2021.
To make the brand of Vinh Phuc tourism always shine, the provincial authorities have been proposing a series of specific programmes and goals. The promotion of tourism will be associated with cultural and sports events in the country and the world, as well as various tours. The province will continue to exploit the strength and potential of ecological, cultural and spiritual tourism forms, community-based tourism, MICE tourism, resort tourism and urban tourism. In addition, many new services, products and infrastructure were launched in a modern and professional manner, creating a difference based on the preservation and promotion of national cultural identities and the protection of the ecological environment.
In a strategy for tourism development in Vinh Phuc, with a vision to 2030, resort and ecological tourism forms associated with entertainment, cultural and spiritual tourism and services for conferences and exchanges, were identified as the three major pillars to create a driving force for the sustainable development of the province.
Vinh Phuc's current policy focuses on attracting strategic investors to build new service complexes and large-scale tourism projects. The province is going to a promising path that opens up opportunities to turn the locality into a world-class tourism centre.
Source: NDO – en.nhandan.vn