After Covid-19, Binh Lieu tourism is expected to witness growth due to the implementation of several stimulus programmes and sales promotions.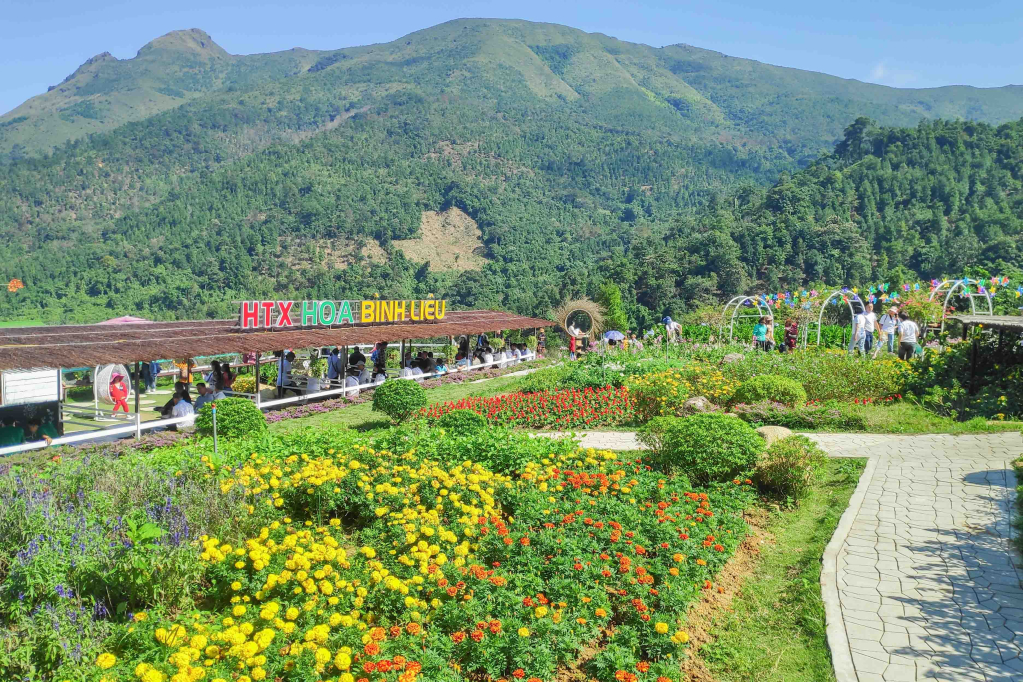 Binh Lieu flower garden
Binh Lieu district, in possession of a range of favorable conditions, has recently made great strides in improving tourism services. Under this district's planning, tourism is considered among major solutions to its rapid and sustainable development.
Under the master plan for Binh Lieu's tourism development to 2020 with a vision toward 2030, the district has focused on improving transport infrastructure, such as the border patrol road and the road to the boundary stone. All the roads from Binh Lieu townlet to every commune have been asphalted or concreted; 80% of trunk roads and inter-village ones have been upgraded, ensuring that cars are convenient to travel all year round.
Various types of accomodation are now availabale to tourists. 17 hotels, guest houses and homestays have alrealy been legally allowed to operate. Nature-lovers are also able to make other choices, renting camping gear for example.
Other amazing services lure the particiaption of a huge number of travellers. They can rent motorbikes to visit a range of fascinating destinations including the ancient village, Khe Van waterfall, Cao Xiem peak, border markers numbered 1300, 1302, 1305 and 1327, and the famous "dinosaur's spine".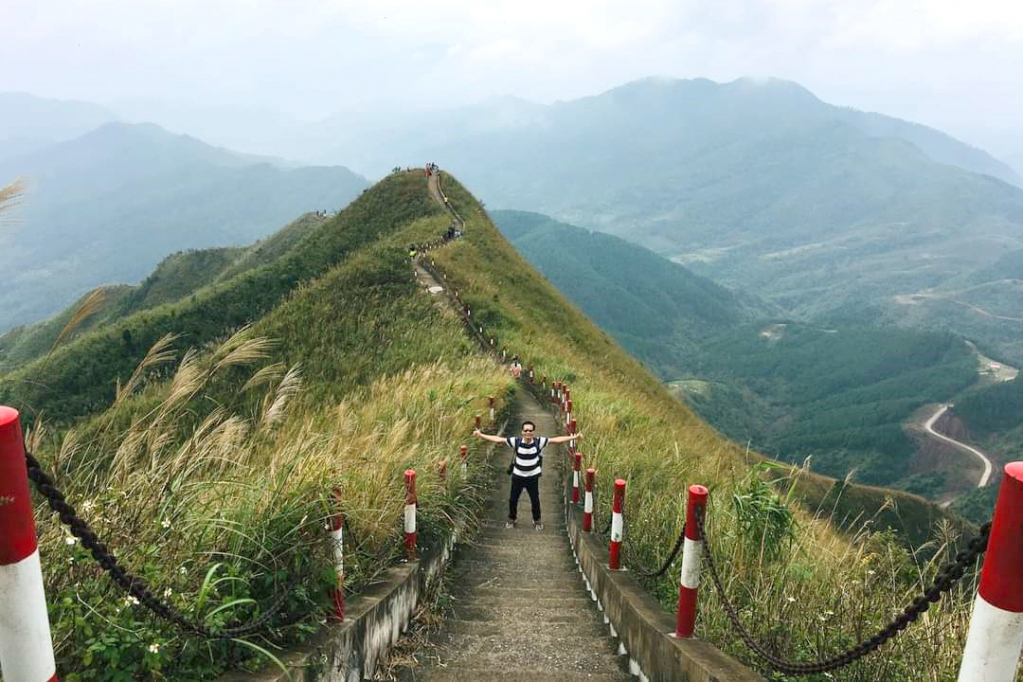 Dinosaur's spine
Indigenous food is an indispensable experience for every tourist to a new place. The signature dishes of Binh Lieu include grilled chickens, grill fishes, bamboo shoots, seven-coloured sticky rice, 'cooc mo' traditional cake, and vermicelli. Moreover, taking photos in traditional customes can be seen as a must-try experience when travelling to this district.
For the long-term development, Binh Lieu has carried out robust measures to attract investors and offer them active support to develop eco-tourism, culture and leisure projects at advantageous locations such as Cao Ba Lanh Mountain, Song Mooc A and B waterfalls, speed up the implementation of the project to develop Tay people mountain village in Dong Thanh Hamlet, Hoanh Mo Commune, renovate Luc Na Communal House in Luc Hon Commune, and mobilize different finanical sources to develop services at Khe Van waterfall. The district is also promoting cooperation with Fangchengang, China to launch cross-border tourism activities.
Source: Quang Ninh News – english.baoquangninh.com.vn