(TITC) – On 10th September, the seminar on Vietnam tourism promotion in Kanagawa (Japan) was organized by Vietnamese Ministry of Culture, Sports and Tourism (MOSCT) and Kanagawa Provincial Government.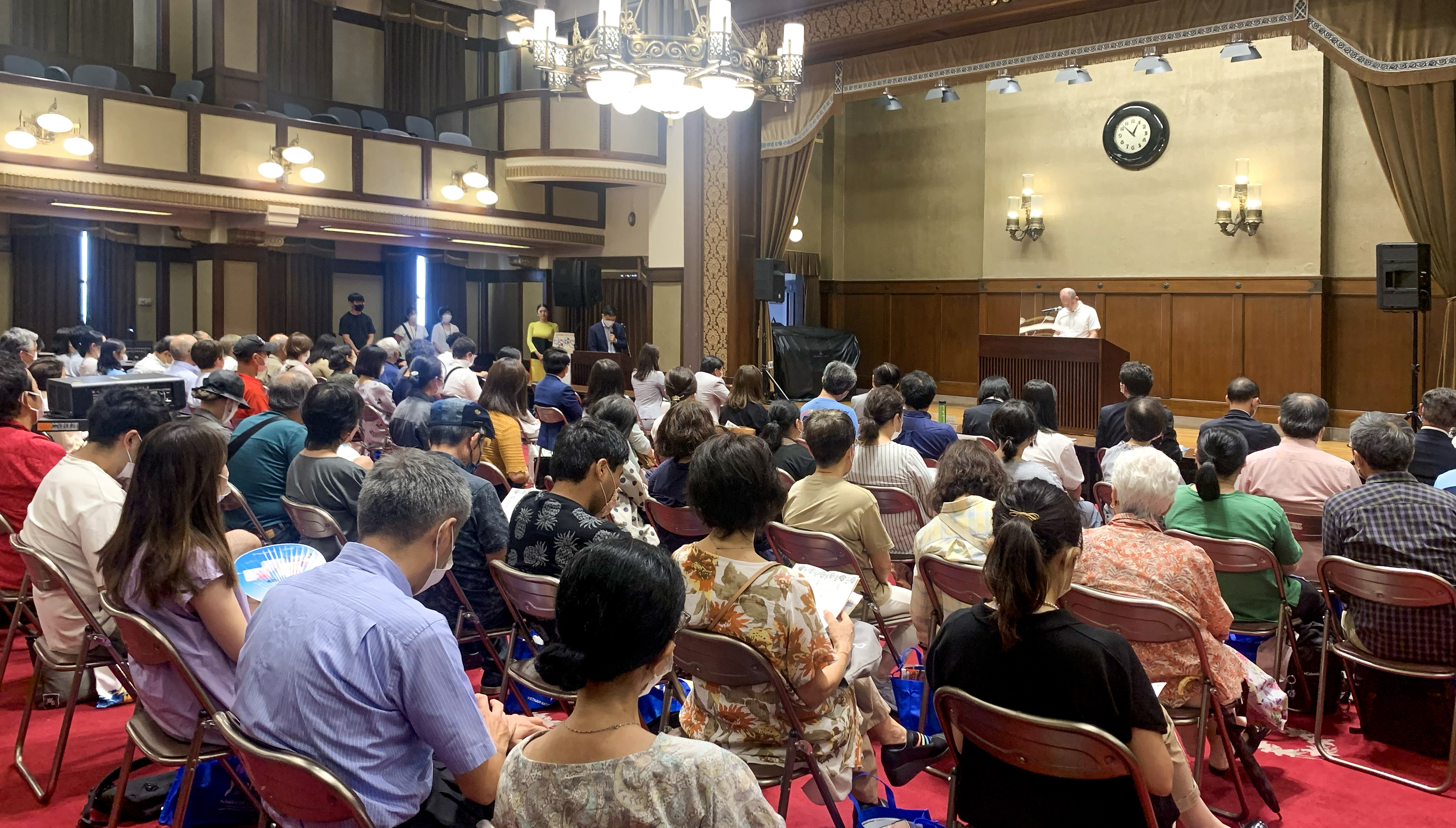 Governor Kuroiwa Yuji congratulated the seminar held at the ancient City Hall, a famous tourist destination of the city, showing special honor Vietnam. He hoped the participants should listen, watch and travel to Vietnam in the near future.
Mrs. Pham Ngọc Diep, Senior official of Tourism Marketing Department (VNAT under MOSCT) presented Vietnam tourism products related to culture, heritage, ecological in many tourism destinations from North to South, suitable to Japanese visitors, showing the image of Vietnam as safe, beautiful, friendly and hospitable country. She also informed new destinations and tourism products for businesses.
In 2019, Vietnam received a record number of nearly 1 million Japanese visitor arrivals. In 2020 and 2021, the number of international tourists to Vietnam decreases due to the COVID-19 pandemic. Immediately after Vietnam fully reopened to tourism activities from March 15, 2022, MOSCT has implemented a series of measures to restore and develop tourism related to policy, visa and promotion.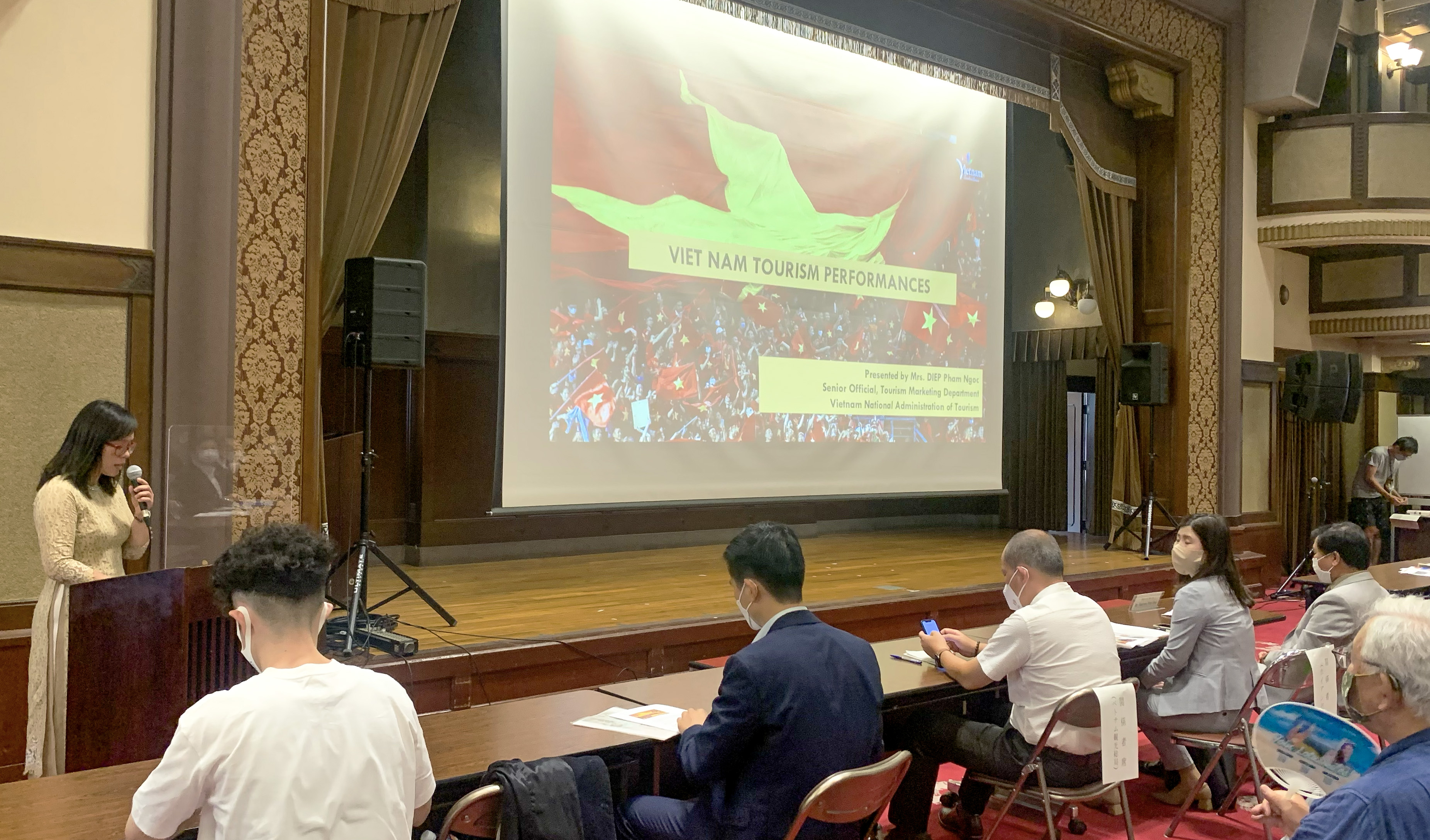 Vietnam tourism industry has shown signs of prosperity. In the first 8 months of 2022, Vietnam received nearly 72,000 Japanese visitor arrivals.
Representatives of Hoi An City, Quang Nam Province (Central Vietnam) showed famous tourist destinations and products of Hoi An, typical places for exchanges between Vietnam and Japan. Accordingly, the 18th Hoi An – Japan Cultural Exchange just be successful held from 26 to 28 August, 2022 attracting a large number of visitors. In the framework of festival, Japanese Culture Gallery was opened. It is place to display and introduce Japanese history, culture, tourism, and fine art works.
At the seminar, Vietnam Airlines introduced Vietnam Airlines' services and products to the Japanese market, using the airline's most modern equipment to operate its own route to Japan.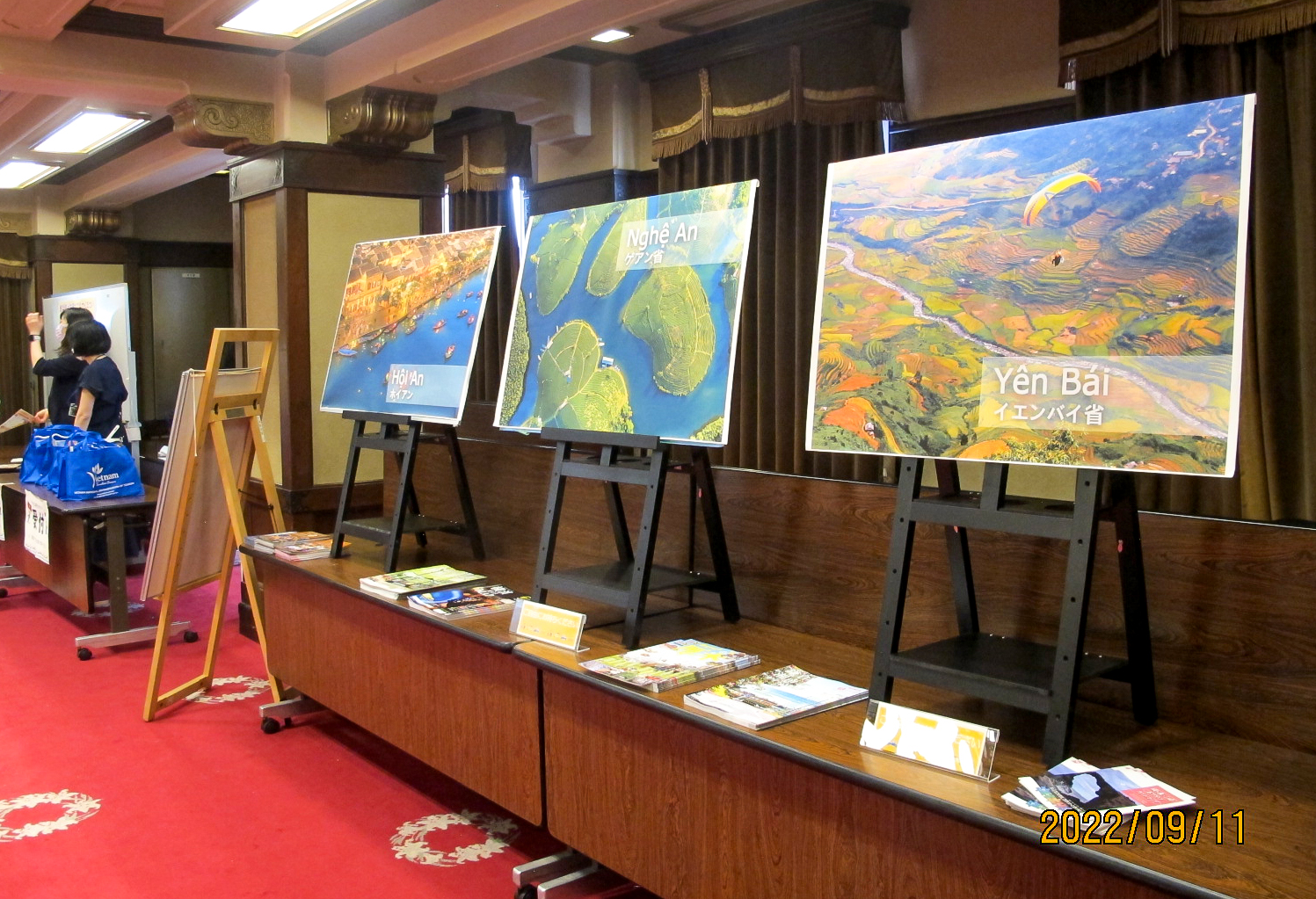 The seminar on Vietnam tourism promotion in Kanagawa attracted the attention of the authorities, businesses, travel companies and people of Kanagawa province, contributing to enhancing and promoting cultural and tourism exchanges between the two sides. It is expected that the exchange of visitors between the two countries will continue to develop further.
Tourism Information Technology Center. Photo: ICD