The first Vietnam Tea Culture Festival 2022 will take place in Hoi An city of Quang Nam province from December 30, 2022 to January 1, 2023.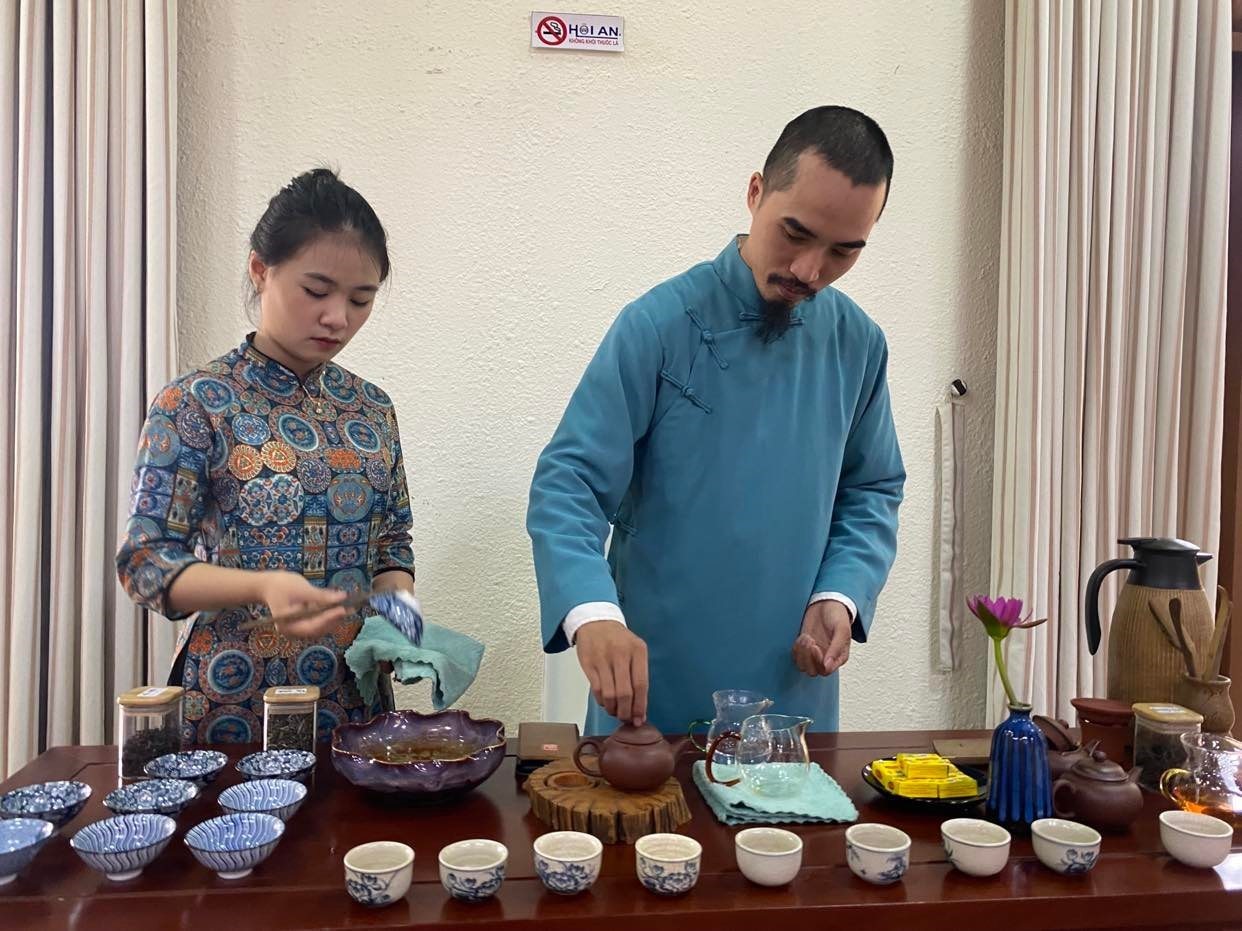 Vietnamese tea ceremony
The festival is aimed at introducing cultural and culinary activities related to tea to local and international visitors; thereby, contributing to honouring the historical and cultural values of Vietnamese tea.
The event is also expected to be a place for exchange and experience related to tea.
Hopefully, the Vietnam Tea Culture Festival will become an annual event in Hoi An, a tourism product that attracts more visitors to Quang Nam, which contributes to the preservation and development of Vietnamese tea culture.
The festival is among the activities of the closing of the National Tourism Year- Quang Nam 2022.
There will be a lot of activities in the event, such as tea art performance and exchange, tea products introduction, tea shows, New Year's tea ceremony, New Year's tea party, contests of photography, poetry, art shows.
Source: QNN – quangnamnews.vn – December 22, 2022