(TITC) – Coming to Ninh Thuan, a province in the South-Central Coast Region, visitors will have a chance to experience the life of local people, live in traditional houses and participate in daily activities. Especially, getting to know more about the Cham culture.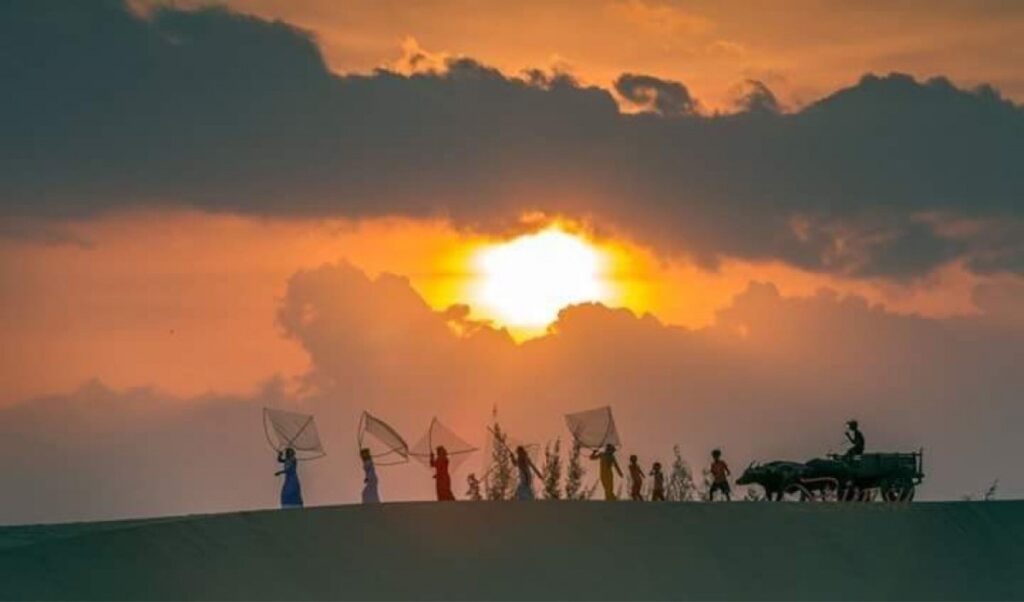 Tuan Tu Village, An Hai Commune, Ninh Phuoc District (south of Ninh Thuan Province), home to more than a thousand Chams, is well-known by many visitors for its exciting activities and ideal tourist spots, of which the most famous spot is Nam Cuong sand dune. The village has more than 500 households living mainly by farming and animal husbandry. Visitors coming to Tuan Tu Village experience the locals' daily life activities such as: growing organic vegetables, feeding goats and sheep, singing and dancing show… and also admire and immerse in fresh nature and have a whale of time in creating art photography at the Nam Cuong sand dune.
Recently, Ms. Vu Thi Huong, a member of the Ha Noi Nomad Art Photography Club, and 10 of her friends went to Nam Cuong sand dune to visit and take photos. Even though it was her second time coming here, the beautiful scenes and the image of the Cham girls gracefully in the tradition of Cham Ao Dai, growing vegetables, feeding goats and sheep..still captivated her like the first time. Besides, experiencing daily life with local people helps her and her friends create many valuable artworks.
Mrs. Huong shared: The scenery in this sand dune is stunning. The contours of the sand border hold the silhouette of Cham women walking on the sand, creating amazing tourism photos. We would like to record these images to introduce the beauty of Ninh Thuan Province to everyone".
Community tourism is developing gradually and bringing significant benefits for Cham households at Tuan Tu Village in particular and Cham people in Ninh Thuan Province in general thanks to the unique combination of tourism and promoting ethnic culture.
Working as a tour guide of Tuan Tu Village and a photo model for tourist groups visiting locality, Ms. Chau Thi Thuy Van stated that she welcomes nearly 10 tourist groups every month, there are 8-10 people in each group. According to Ms. Van, doing this job requires a person to take a deep look and understand thoroughly about Cham culture such as the customs of the Debutante ceremony of the Cham people according to Ba Ni religion or festivals in the Cham towers, Kate festival, etc.
Huu Duc Village, Phuoc Huu Commune, also in Ninh Phuoc District is well-known as the cradle of Cham culture. Cham people here have preserved and promoted traditional Cham cultural values such as festivals, customs, practices and beliefs. This place also gathers many artisans making ethnic musical instruments such as Ginang drum, paranung drum and Saranai trumpet. On festivals, occasions or holidays, Tet of Cham people, hundreds and thousands of visitors come here to experience, study and learn about their unique cultural features. Upholding the available strengths, many Cham families have taken advantage of the locality to develop tourism services such as creating tour packages, routes, tourist attractions and homestays to attract tourists.
Has been established for 2 years, Khanh Ly Farmstay – a green space of Ms. Dang Thi Saly family attracts many visitors, not only by its refreshing space in the traditional Cham house, but also by traditional Cham dishes with regional flavours such as Boi soup (made from rice flour and bep leaves), steamed goat meat served with vegetables, chicken soup, etc.
Ms. Saly shared: "Visitors coming here really love to taste traditional Cham dishes, they love the refreshing and primitive space and eating my home-made dishes. I also show them many attractive spots. Without the impact of the pandemic, I believe tourist destinations of Cham will continue to prosper".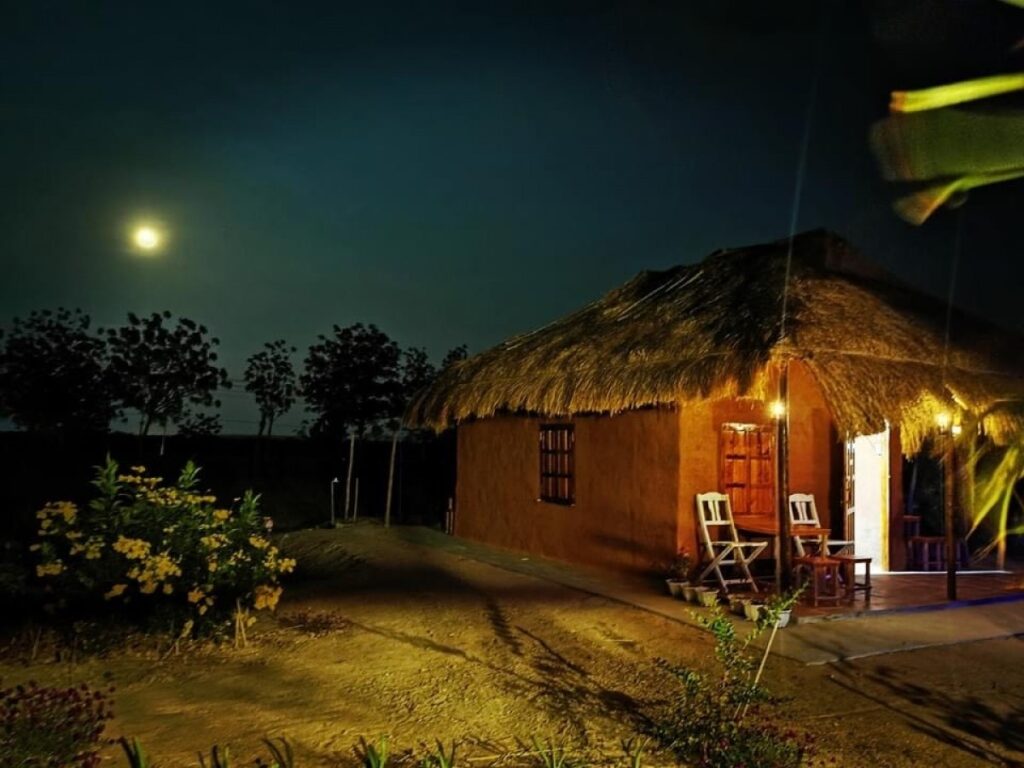 In previous years, there were few Cham tourist spots in Ninh Thuan Province, mostly traditional craft villages; now, over 20 Cham villages in the province have established 4-5 tourist accommodation establishments, eco-tourism, spiritual tourist destinations, etc…attracting thousands of tourists, leaving deep impressions. Since coming here, visitors not only experience daily life activities but also have a better understanding of the unique and rich cultural values of Chams in Ninh Thuan Province.
In the near future, with the gradual development of tourist demands on finding back natural values in association with local culture, community tourism in Cham ethnic minority areas will continue to grow, creating more jobs and incomes for local people through services, traditional craft products, cuisines and speciality of locality. Moreover, community tourism gives a hand in preserving and promoting cultural values, protecting ecological environment and local social environment.
Tourism Information Technology Center