(TITC) – At the end of October 2022, Khanh Hoa Province will welcome visitors boarding on a direct flight from Kazakhstan. Previously, the province has welcomed visitors from Uzbekistan. The arrival of visitors from Central Asia will diversify international visitors to Khanh Hoa – the land of Agarwood.
From June to August 2022, Amega Travel Co., Ltd has organised about 10 charter flights carrying visitors from Uzbekistan to Khanh Hoa for holiday. These beaming lights from the Uzbek tourist market have ignited confidence in travel agencies to boldly "conquer" the Central Asian tourist market. According to a representative of Anex Vietnam Tourism and Trading Co., Ltd (headquarter based in Nha Trang), the company will coordinate with Vietjet Air to bring visitors directly from Almaty City, Kazakhstan to Khanh Hoa for their holiday from 26th October.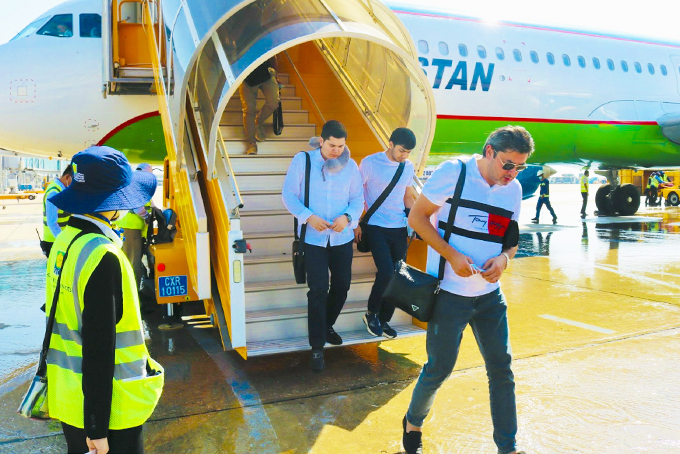 The arrivals of visitors from Central Asia will diversify international visitors to Khanh Hoa
Accordingly, Anex and Vietjet Air will operate Cam Rang – Almaty flight route using Airbus A330 aircraft (maximum capacity of 260 guests) with the frequency of 2 flights/week from the end of October 2022 to end of April 2023. "Due to no direct flights yet, the number of visitors from Kazakhstan is quite low. From 2022, the company has planned to conquer this market. Additionally, a number of visitors from Eastern Europe and Russia also transit in Kazakhstan to travel to Vietnam.", said Mr. Nguyen Duc Tan – Director of Anex.
Each flight from Kazakhstan to Khanh Hoa carries from 180 to 200 passengers. Visitors will spend 7-18 days on their holiday at hotels and resorts in Nha Trang, Bai Dai areas. Besides retreat tourism, visitors usually prefer going on a city tour, sea and coastal tourism, visiting relics, enjoying recreation facilities in VinWonders Nha Trang and Tam Island, experiencing mud baths or going shopping, etc.
In 2016, Vietnam National Administration of Tourism organised a tourism promotional campaign in Kazakhstan and Uzbekistan with more than 50 participating businesses. After that, Sunlight Travel Service Inc. once coordinated with Sunday Airlines to operate a charter flight from Kazakhstan to Khanh Hoa with a trip every 9 days. However, in the following years, instead of flying directly to Khanh Hoa, Kazakh visitors choose to come to Ho Chi Minh City and then move to Nha Trang. The Almaty – Cam Ranh flight route not only attracts Kazakh tourists but also attracts more visitors from Central Asian countries and also Russians. "Kazakhstan is a huge potential market if developed in the right direction. We hope that more favourable conditions on visa policy, entry procedures, etc will soon be applied, especially visa exemption policy", shared Mr. Dai.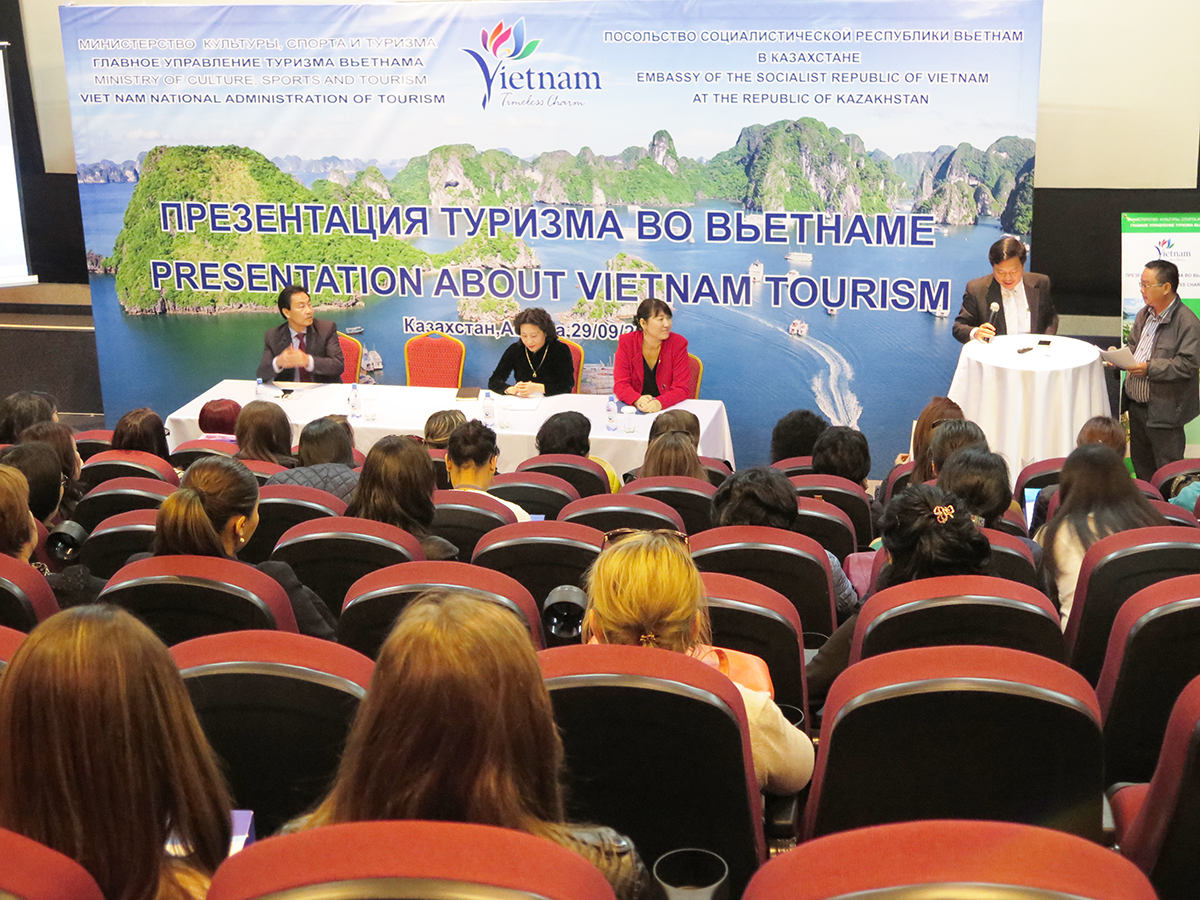 Vietnam National Administration of Tourism organised a tourism promotional campaign in Kazakhstan with more than 50 participating businesses in 2016
Tourism Information Technology Center