The People's Committee of Da Bac District, in the northern mountainous province of Hoa Binh, organised a Kayak race on Da River and a walk to raise funds for environmental protection on October 22.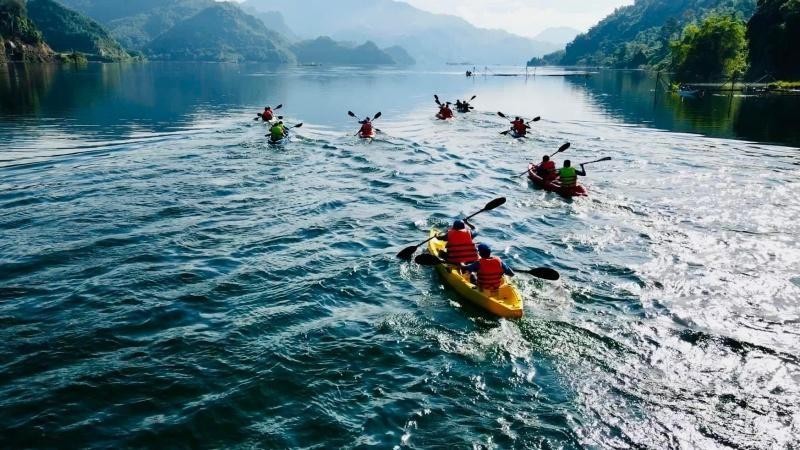 Athletes try to cross the waves of Da River.
The event attracted the participation of over 250 lovers of the sport.
This is an important event to celebrate the major holidays of the year and respond to the World Tourism Year 2022, towards the National Tourism Year 2023.
These activities and events are the premise to organise an annual kayak race on Hoa Binh Lake, thereby promoting the natural beauty and the unique culture of the ethnic groups while introducing Da Bac District tourism to a large number of domestic and international tourists.
The organisation of kayaking and walking events aims to stimulate demand to promote tourism in the district and build the image of Da Bac as a safe, friendly and attractive destination, at the same time, mobilise organisations, individuals and a large number of people to accompany and respond to participate, cheer for athletes, and raise funds for environmental protection.
Source: NDO – en.nhandan.vn