A performance art programme called 'Hoai river night' has just been presented to the public by Hoi An city. This new tourism product is expected to attract more and more visitors to Hoi An.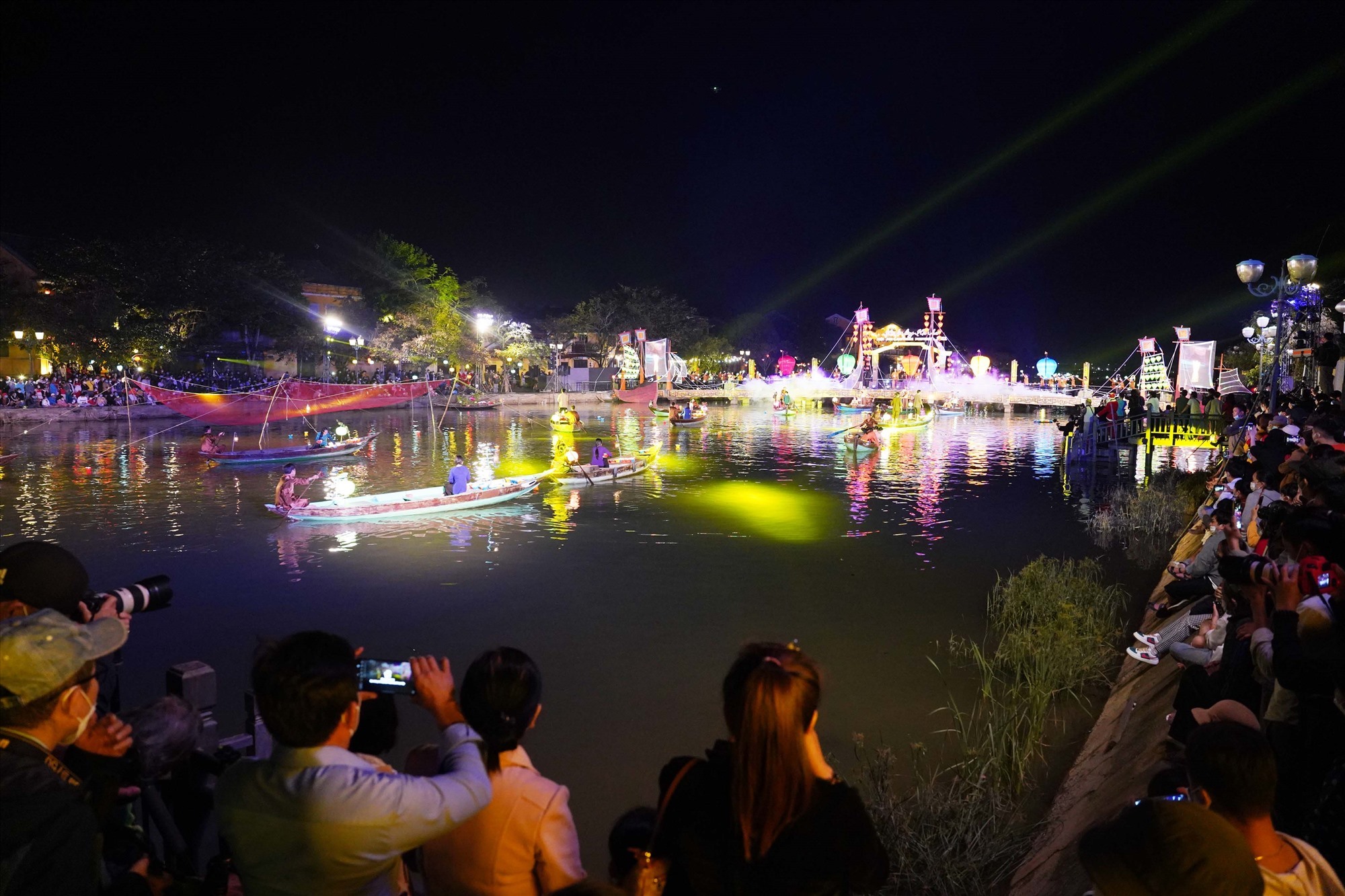 Visitors and 'Hoai river night' programme
'Hoai river night' show is part of 'Hoi An ancient town nights' programme.
It includes a variety of folk art types performed in the space of the romantic Hoai river.
The show tells a multi-coloured real story of Hoi An lifestyles that seem to be hardly changed over time.
'Hoai river night', along with the natural and cultural beauty of the ancient town and the locals' friendliness, is really impressive to visitors to Hoi An.
Most of visitors share an opinion that Hoi An is more beautiful and charming than what it is described in books.
'Hoai river night' consists of three parts under the themes of (1) Meeting and setting up interpersonal relationship, (2) Colours of the Hoai river, and (3) Moon on the Hoai river.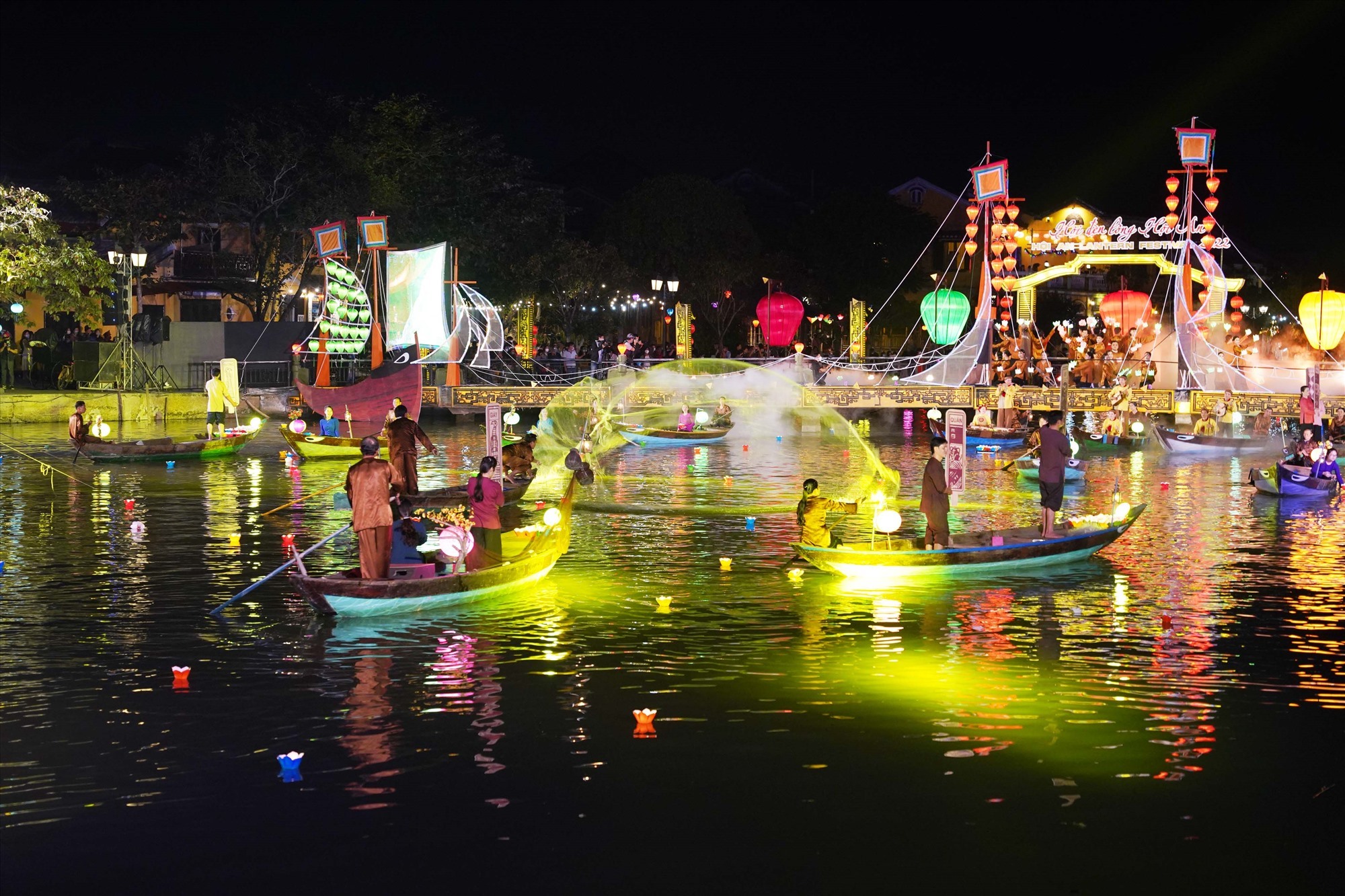 A scene of 'Hoai river night'
The show containing different types of folk performance art, such as yo-heave-ho, singing while boating, reciprocal singing, and Bai Choi performance art, is performed by approximately 50 local actors, actresses, and artisans.
Hoi An is a place with a lot of folk and traditional festivals. So, they are the base on which programmes of performance art in Hoi An are done.
The 'Hoai river night' show is one of the new tourism products Hoi An introduces to the public after Covid-19.
Hopefully, the show will satisfy visitors' tastes and more and more visitors will go to Hoi An.
QNN – quangnamnews.vn