Three major cities of Vietnam are distinguished with the annual prestigious awards of Travel & Leisure.
The magazine Travel & Leisure has recently unveiled its 2022 Asia's Best Awards with suggestions about the best travel destinations around the world.
Accordingly, Hanoi, Danang, and Ho Chi Minh City are among the Top Ten "Best Cities in Southeast Asia"
Hanoi- the thousand-year-old charming city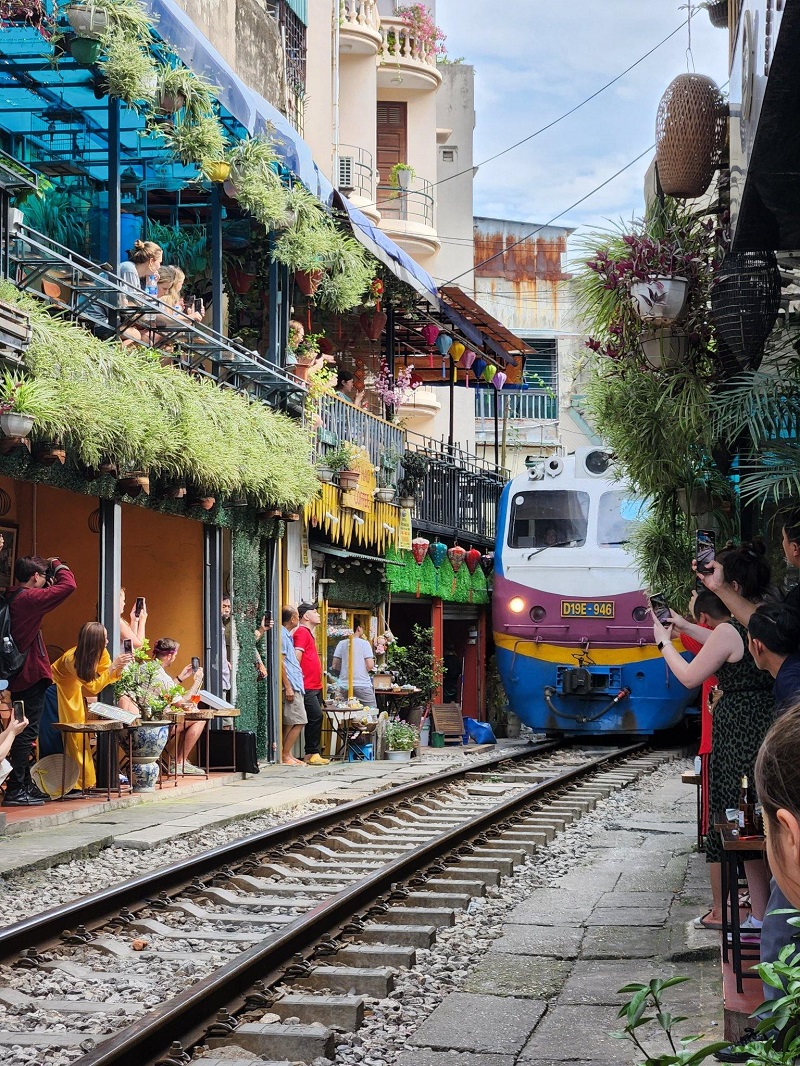 Hanoi Railway Street. Photo: Yeu Ha Noi
Ranked fifth on the list of Travel & Leisure, the charming capital city of Vietnam- Hanoi is a must-see travel destination for foreign travelers to the country.
The fact is that the city is very peaceful and very welcoming to foreigners. It has a low crime rate, great tropical weather, and is easy to balance work life and fun, according to Bill Noland, an Aussie digital nomad in Hanoi.
"It takes me around VND10 million or $428 for a convenient accommodation with electric bill included and other VND10 million for food and entertainment," he told The Hanoi Times.
"It's quite easy for me to live here after the Covid-19 pandemic, not to mention that the city features countless interesting historical and cultural as well as sightseeing spots," he added.
For many foreign travelers, the singularity of Hanoi is its mixture of old and new. The thousand-year-old capital city provides a perfect backdrop for beautiful contrasts with its harmonious blending of modernity and age-old traditions.
Ancient temples and pagodas coexisting with modern buildings with the highlights of large lakes and green parks in the heart of the city are special features in Hanoi that cannot be found anywhere else.
Hanoi Old Quarter today is the unique ancient town in Vietnam. The Old Quarter, also known as the 36- street zone in Hoan Kiem District at the heart of Hanoi covers an area of approximately 100 hectares.
In the place, not only the traditional houses that corroborate its ancient touches but also its cultural, historical, religious traits and especially the cuisine. Though the Old Quarter retains only a few architectural traits of Vietnamese and Asian towns, it is its lifestyle that attests to its ancientness.
For eating out options, foreign travelers can end their day strolling around the capital with many restaurants and food and beverage establishments, having some pretty cheap craft beer with grub in Ta Hien Street, or feed up quickly at any fast-food store in town.
Danang- a friendly beach city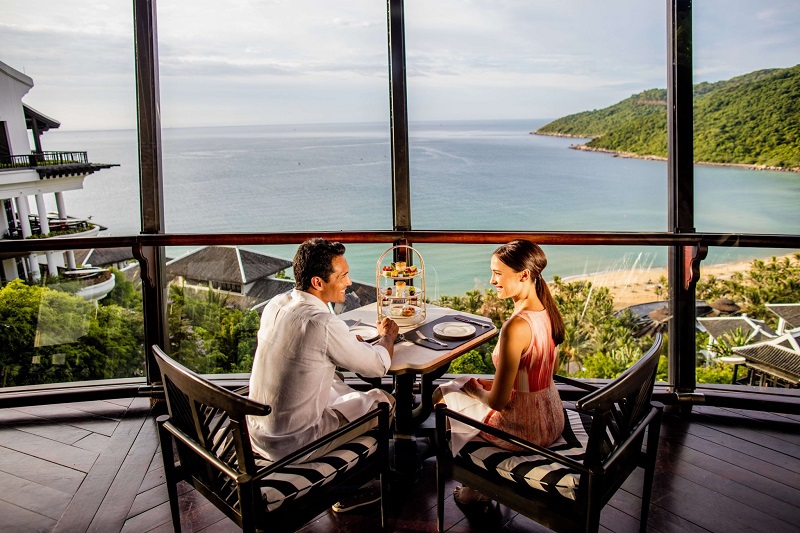 The coastal city of Danang ranked third on the list of Travel & Leisure. Located on the central coast of Vietnam, it is a paradise for tourists and photographers, as well as food lovers.
According to many foreign tourists, with broad beaches, fantastic street food, the fabled Hai Van Pass, and a growing collection of cafes, restaurants, and bars, it's no wonder the residents of Danang sport some of the broadest smiles in the country.
Foreign visitors to Danang coastal City, Quang Nam Province. Photo: InterContinental Danang Sun Peninsula Resort
"My favorite thing about Danang is that the people are so friendly and the food is so delicious," Elizabeth McLean, a traveler from Canada told The Hanoi Times.
Elizabeth's list of favorite dishes in Danang can be over dozens, not to mention seafood, namely Quang style noodle soup, steamed rice in a clay pot with braised gobies, and grilled pork sausage with fresh noodles, among others.
The vibrant Ho Chi Minh City
Ranked eighth on Travel & Leisure's list, Ho Chi Minh City or Saigon is considered the most vibrant commercial hub in Vietnam.
The city is home to around 14 million people including migrants. For years it has consistently been the most popular tourist destination in Vietnam, with modern skyscrapers, French colonial buildings, and war relics.
The city was among Southeast Asia's cheapest cities, according to a research report by iPrice Group, Malaysia.
The cost of living here is the second cheapest among six Southeast Asian cities and the average monthly cost of living, including rent, food, transportation, and other utilities, for a single person was US$819 in 2021.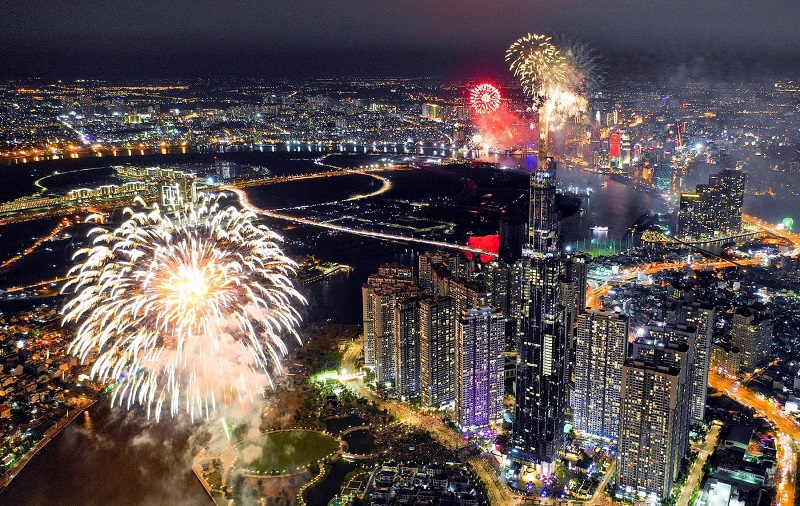 Landmark 81 in Ho Chi Minh City is the tallest skyscraper in Vietnam. Photo: Landmark81
For travelers who want a counter-balance to the joys of Ho Chi Minh City's coffee shops, banh mi (bread) stands all-night partying on Pham Ngu Lao Street, take a trip to the War Remnants Museum. It's an emotional rollercoaster charting the horrors of the war in Vietnam, and a must-visit for anyone who wants to understand a bit more about the country's history.
Other travel attractions in Ho Chi Minh City are the Chinese Quarter or better known as Cho Lon Market in District 5, Notre Dame Cathedral, the city's Central Post Office, and the Saigon Opera House in District 1 as well as the 81-storey Landmark 81 in Binh Thanh District.
Bangkok in Thailand tops the list of "Best Cities in Southeast Asia" by Travel & Leisure, followed by Singapore, Danang and Kuala Lumpur, among others.
Also, among the list of "Top 10 Islands in Southeast Asia" by the leading travel magazine, Phu Quoc and Con Dao of Vietnam ranked 4th and 10th respectively, meanwhile, Phuket Island in Thailand is named the best island in Southeast Asia for the first time in 2022, followed by Bali of Indonesia and Koh Phi Phi archipelago of Thailand.
HanoiTimes – hanoitimes.vn