A delegation from Hamyang district of Gyeongsangnam (South Korea) has just had a visit to the garden of Ngoc Linh ginseng in Nam Tra My district (Quang Nam province).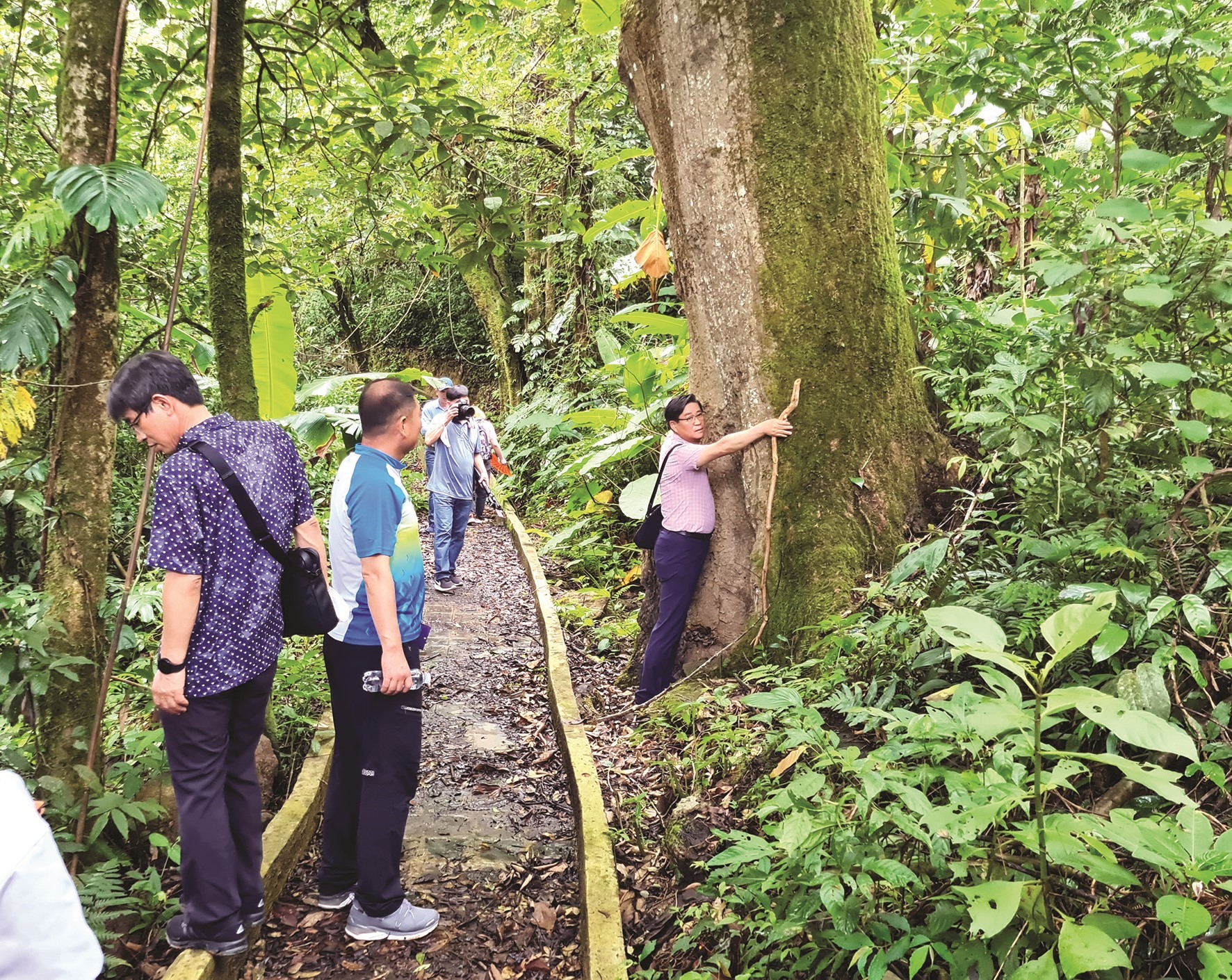 A track with ancient trees to Ngoc Linh ginseng gar
To go to the Ngoc Linh ginseng garden, the delegation had to take a track through the forest where there are different flora species, especially a lot of ancient trees.
The good climate and beautiful landscapes there helped the delegation feel relaxed and less tired.
According to the delegation from Hamyang, Ngoc Linh ginseng is planted at over 1000 metres above sea level, which is really painstaking.
Their ginseng is grown at most 700 metres above sea level but they have a diversity of ginseng products, including ultra-processed products.
When Nam Tra My and Hamyang cooperate with each other, Nam Tra My will send local labours to Hamyang to learn about the ways of planting ginseng, calling for investment in ginseng industry, and developing tourism services based on ginseng.
Mr. Jin Byeong Yeong, leader of the Hamyang delegation, invited Nam Tra My to Hamyang's ginseng area.
The annual festival of wild ginseng in Hamyang takes place on September 1st and lasting 10 days.
A lot of products of and from ginseng are presented and introduced to visitors. It is also a chance for Nam Tra My to advertise Ngoc Linh ginseng in South Korea.
Source: QNN – quangnamnews.vn