The cultural industry has great potential for development, especially being associated with tourism and services development based on science- technology and innovation.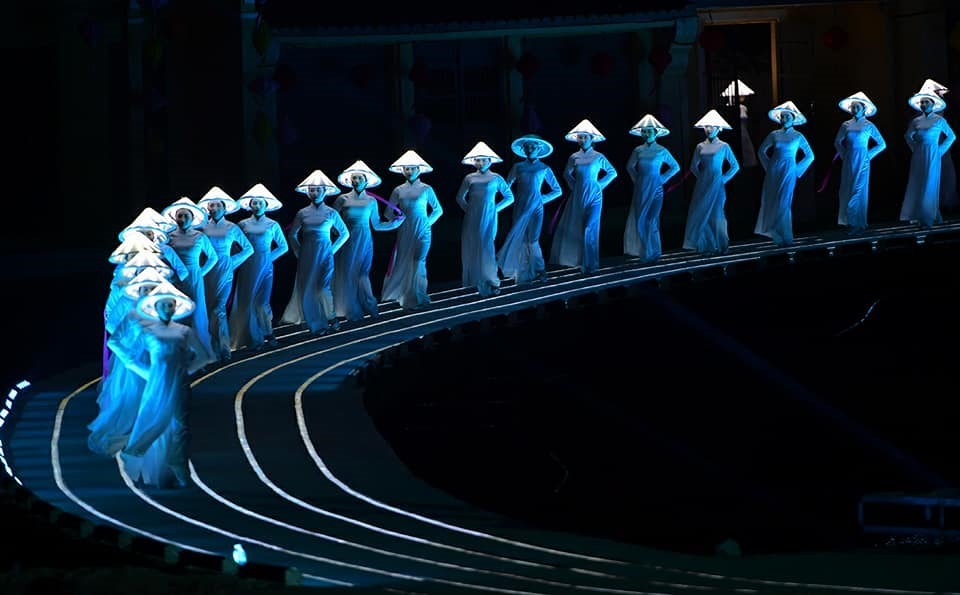 Hoi An Memories show – a product of the cultural industry
It was the a conclusion at the Local Development Forum 2022 entitled Cultural Industry, Tourism and Local Development recently held in Hoi An city (Quang Nam province).
According to Nguyen Xuan Thang – Politburo member, Chairman of the Central Theoretical Council, President of the Ho Chi Minh National Academy of Politics, the cultural industry refers to the relationship between economy and culture, an integration between material and spiritual life.
The development of the cultural industry will turn cultural resources into goods that can promote economic growth.
The forum focused on three key issues, including harmonically handling the relationship between preservation, promotion, and development; further investment in the development of cultural industries; focusing on the development of some certain cultural industries.
Giving a speech at the forum, Secretary of the Quang Nam provincial Party Committee Phan Viet Cuong said the natural conditions, people and cultural background helped Quang Nam with its sustainable development of tourism, contributing to the provincial socio-economic growth and bettering local living standards.
It is one of the reasons that make Quang Nam an attractive tourism destination.
Quang Nam tourism has recently applied scientific and technological achievements for development.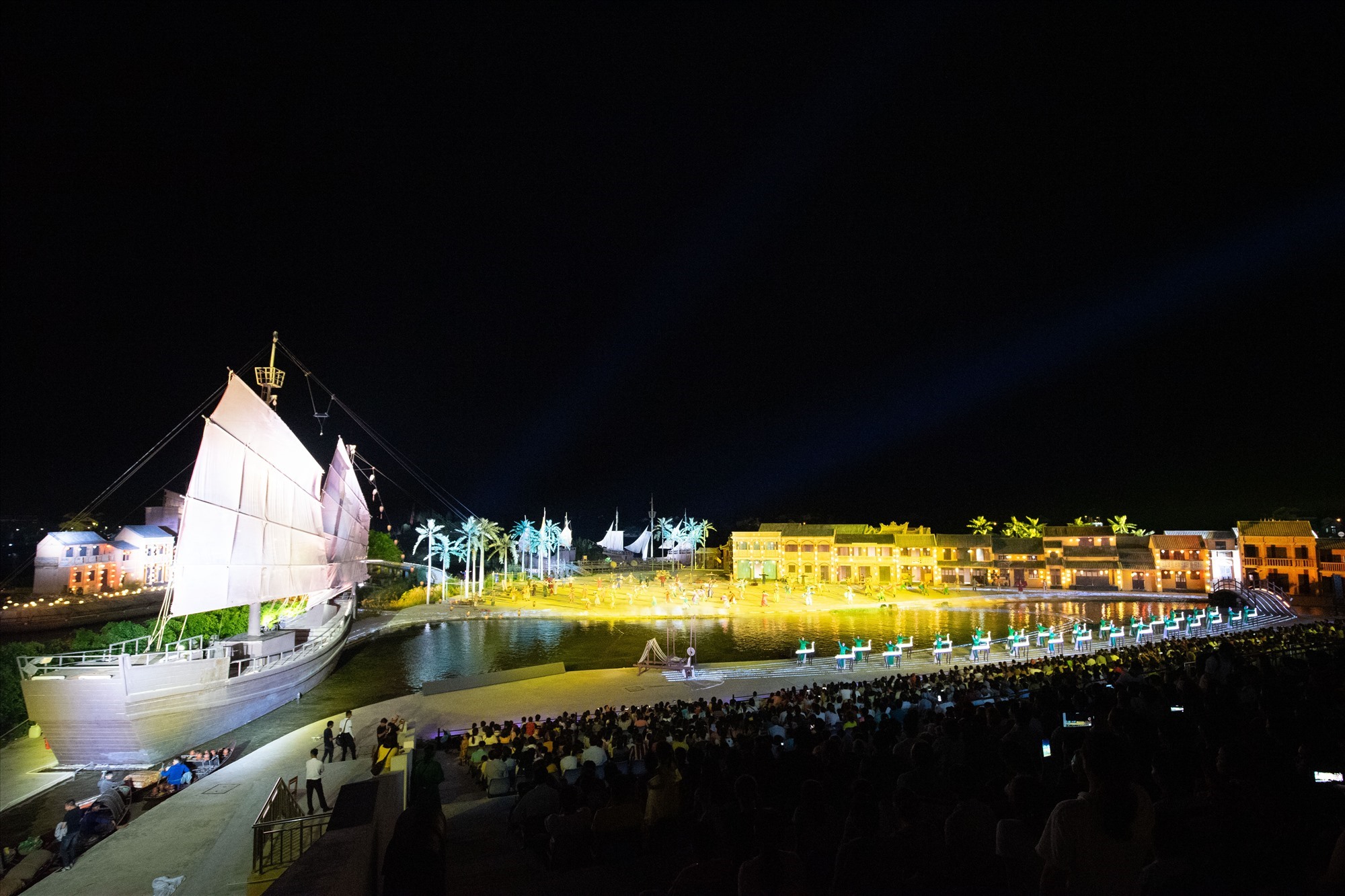 Hoi An Memories show
At the same time, a lot of cultural products and services have been provided.
Quang Nam is encouraging to promote the cultural industry, completing the provincial cultural market in combination with tourism development for the local socio-economic growth and the improvement of the locals' life.
Experts from Indiana University (USA) and RMIT University also talked about economic growth and cultural construction, and challenges in the development of the cultural industry. Concurrently, the forum shared some local experiences in the cultural industry.
According to Minister of Culture, Sports and Tourism Nguyen Van Hung, Vietnam is rich in cultural resources, so the goal of the local cultural industry is 7% of GDP by 2030.
Vietnam will develop its cultural industry comprehensively, selecting the ones with advantages such as cinema, performance arts and advertising, cultural tourism.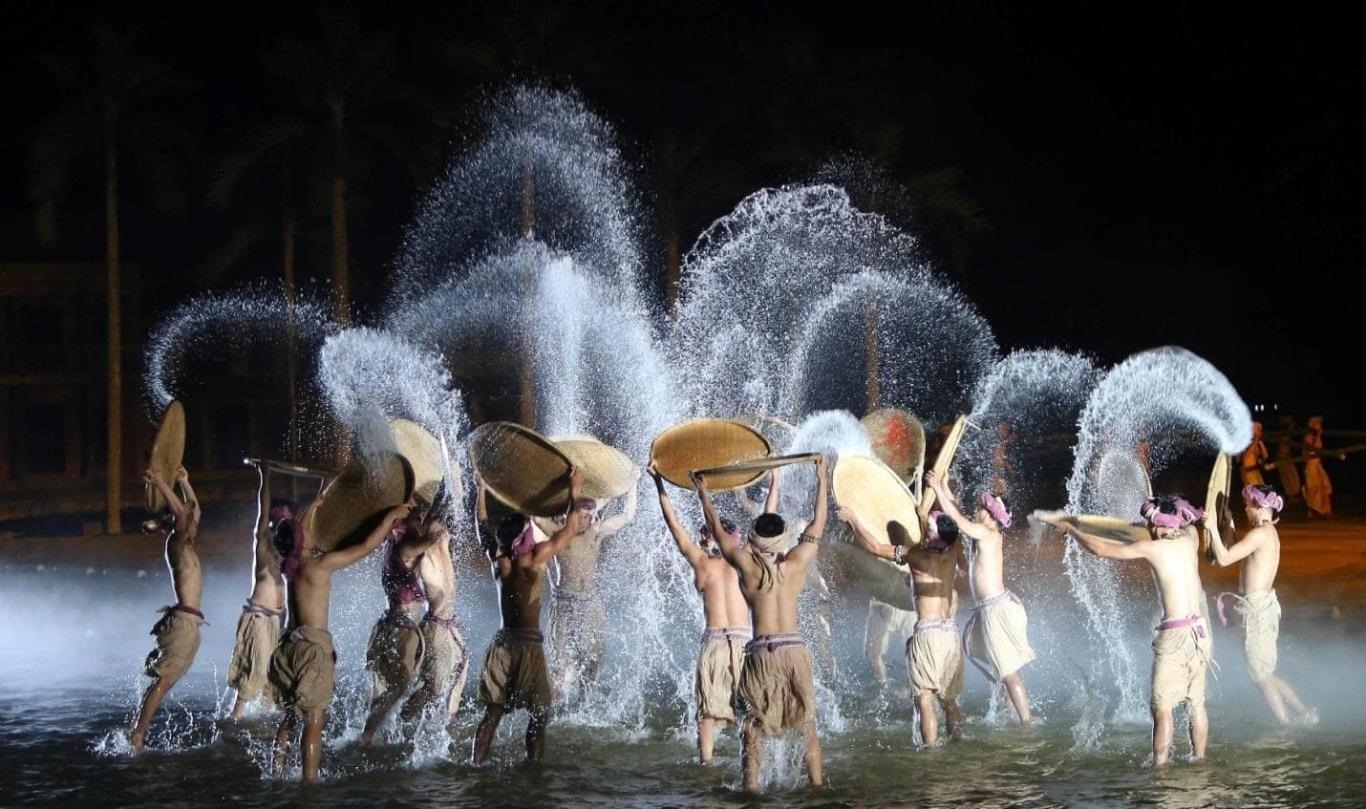 A scene in Hoi An Memories show
Reportedly, the Local Development Forum 2022 was jointly held by Ho Chi Minh National Academy of Politics, the U.S. Agency for International Development in Vietnam, and Indiana University (USA) with the participation of over 200 local and foreign delegates.
It is an annual event that discusses the achievements, problems and difficulties in local socio-economic development.
Source: QNN – quangnamnews.vn