The opening ceremony for the Great Unity of Ethnic Groups – Vietnamese Cultural Heritage Week, is taking place at the Vietnam National Village for Ethnic Culture and Tourism in Hanoi, with brilliant colours from 54 ethnic minority groups in Vietnam.
With unique performances, the artisans and people from ethnic minority groups, have expressed the beauty and value of the spiritual heritages that they are preserving, protecting and passing down through the generations.
The stage viewed from the above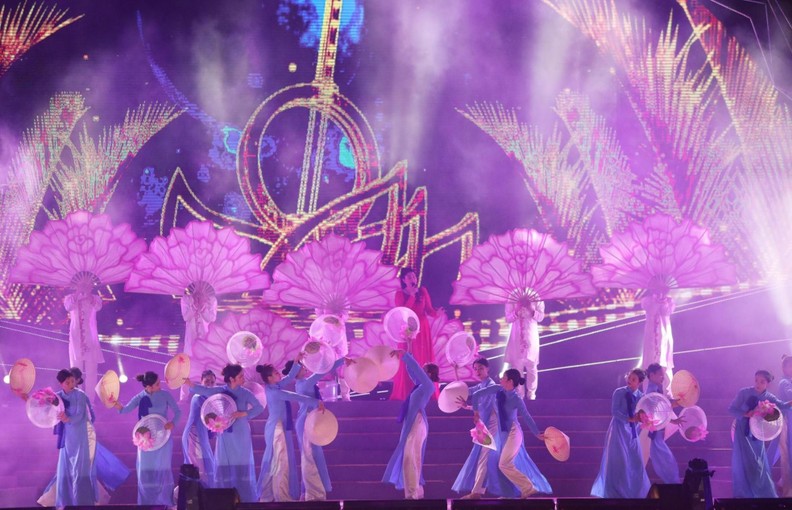 A dance with traditional conical hat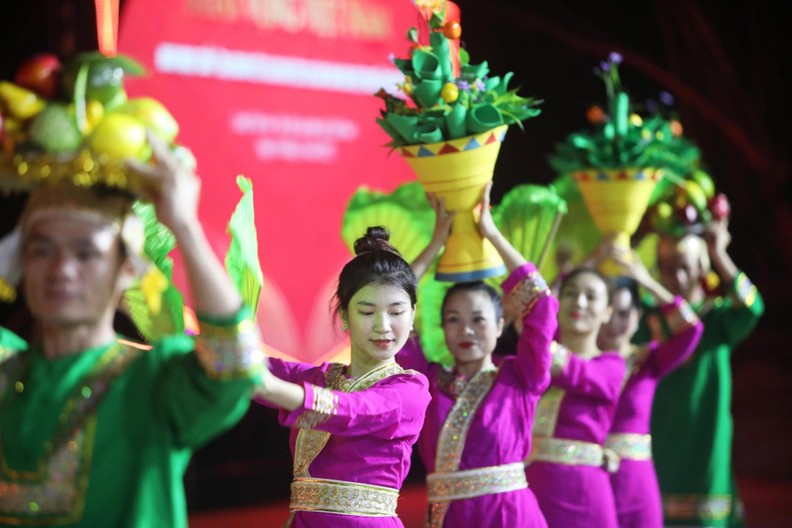 The dance of Cham ethnic minority girls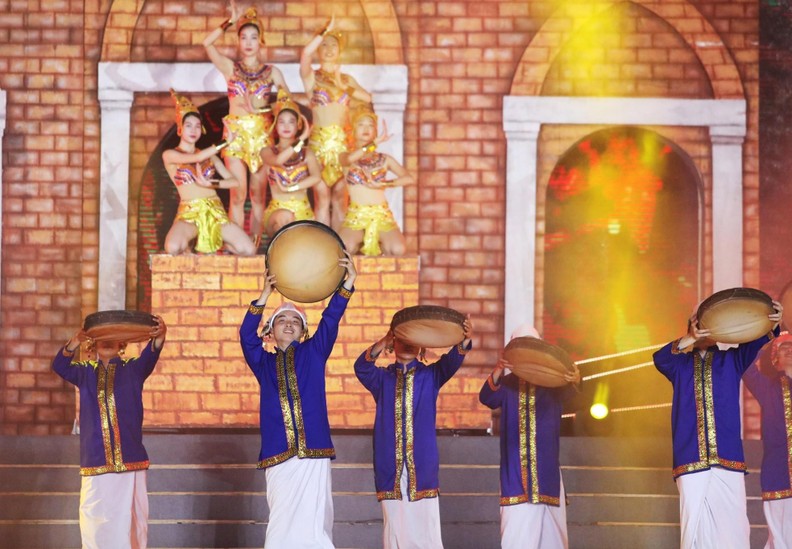 The image of the ancient Cham Tower is reproduced.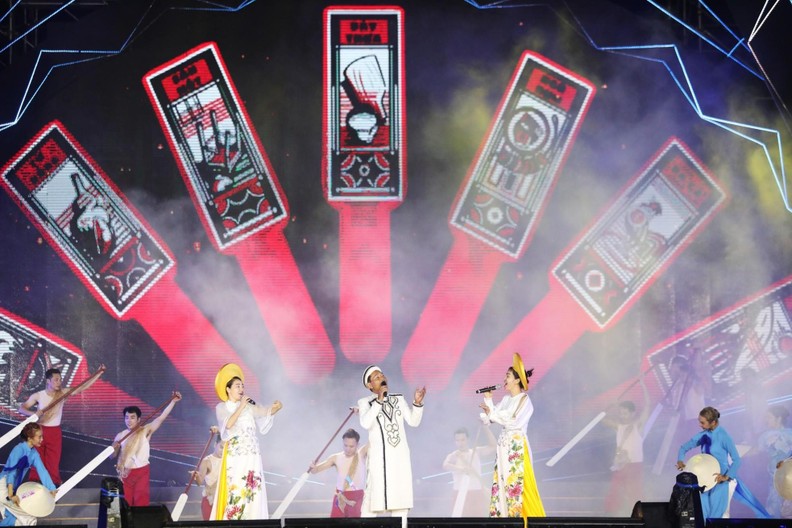 The performances highlight the cultural identities of ethnic groups from three regions around the country.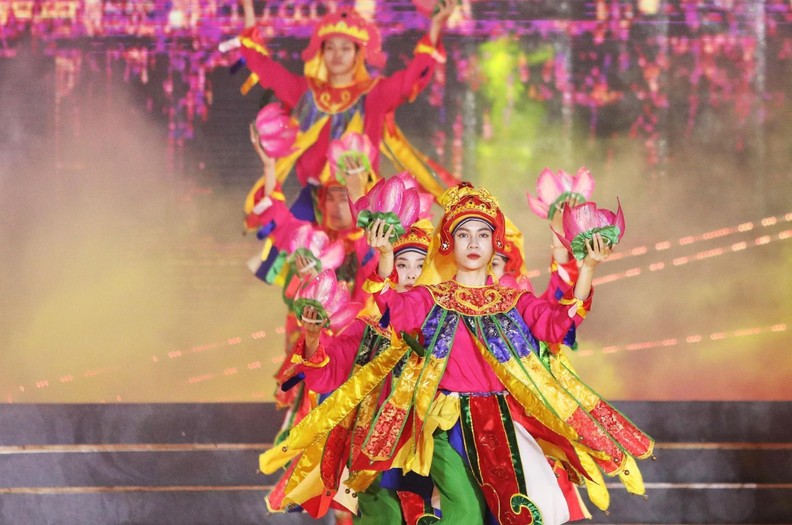 A performance originated from the ritual of Buddhism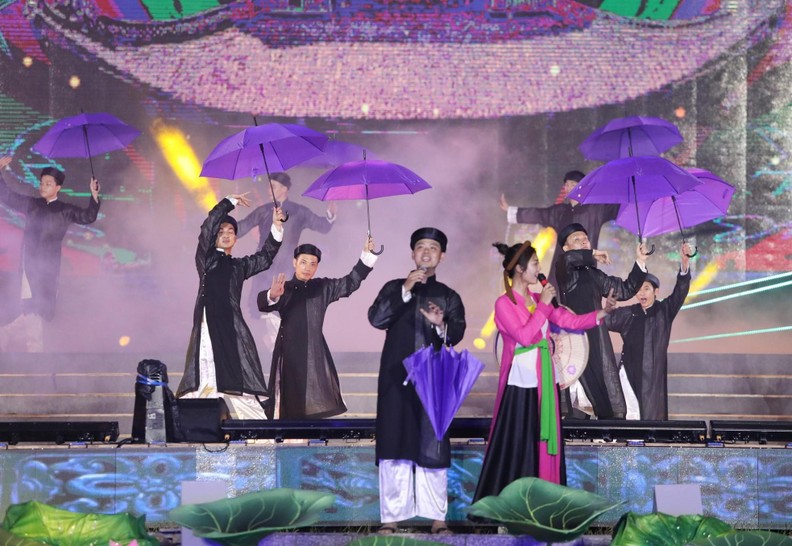 A performance of Quan Ho (love duet) singing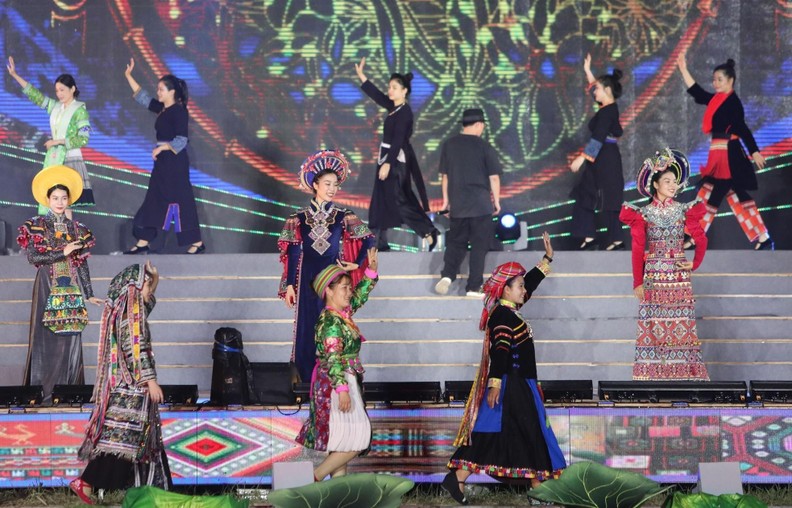 The traditional costumes of ethnic minority groups showed at the ceremony.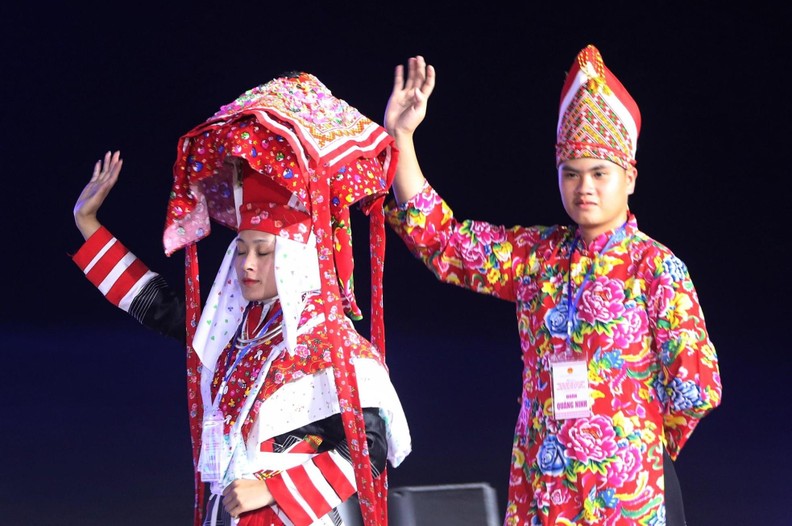 The colourful costumes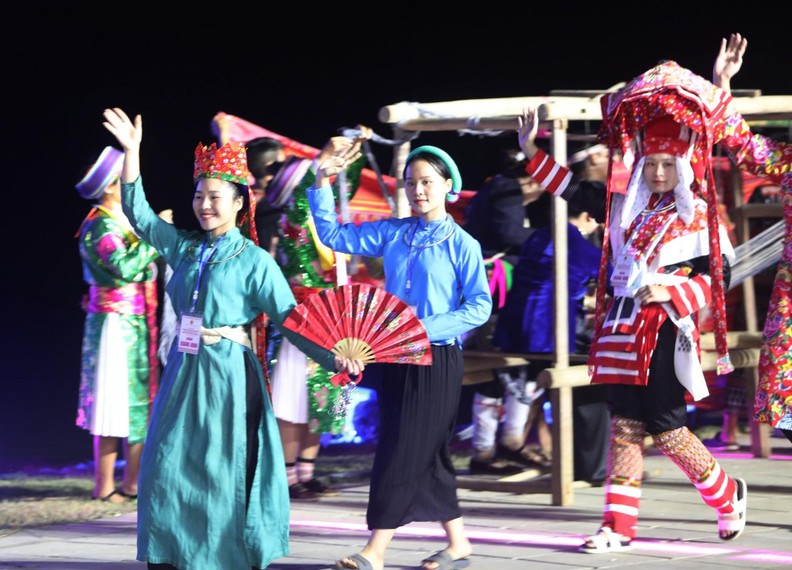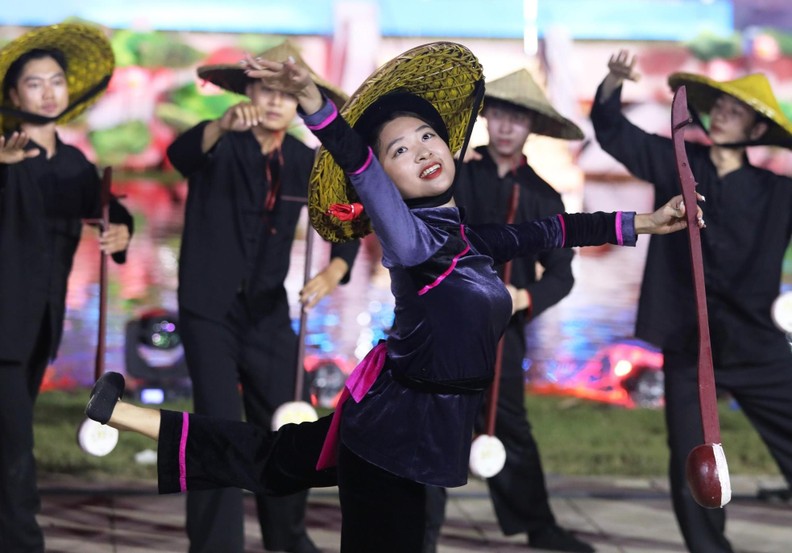 The programme features the participation of both professional and amateur actors and actresses.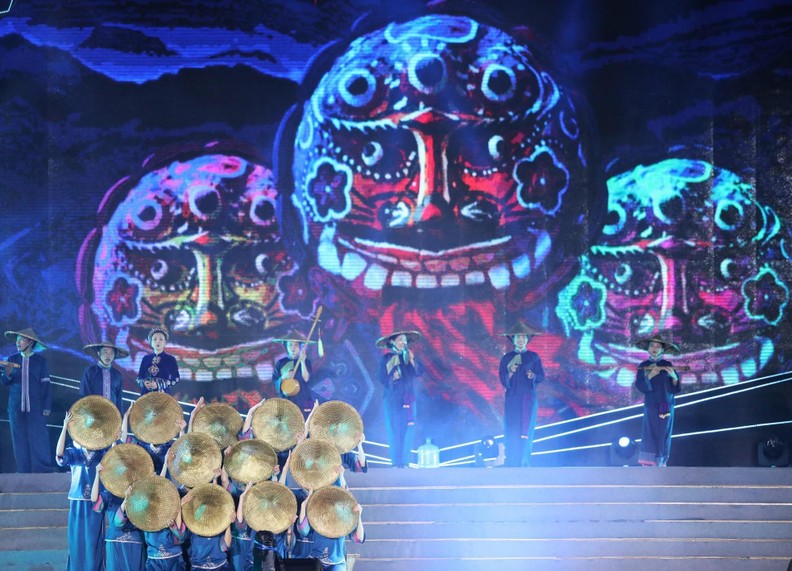 An art performance at the programme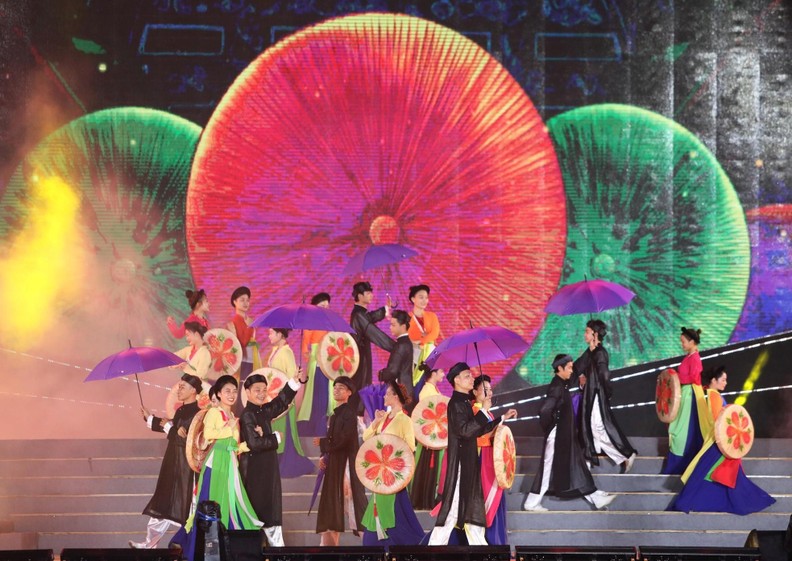 The image of 'non quai thao' (a kind of conical hat with a fringe hanging on both sides)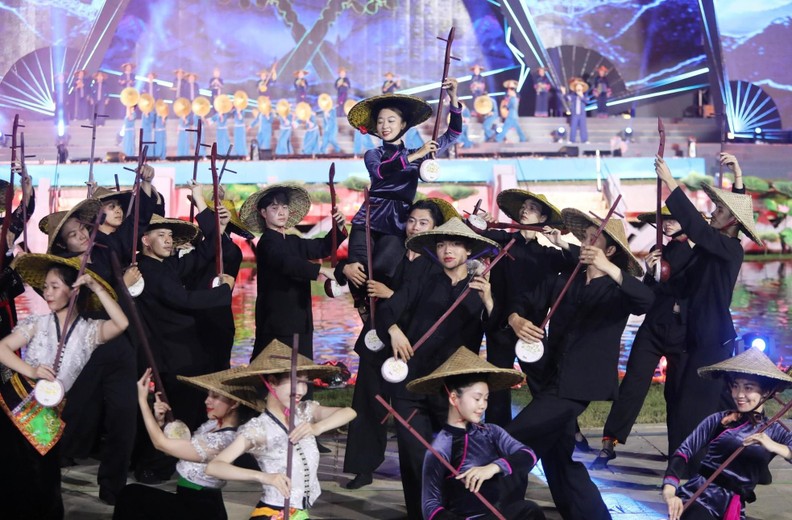 The beauty of ethnic minority groups
Source: NDO – en.nhandan.vn