Chris Dwyer, a reporter for CNN, says he has loved Vietnamese fish sauce made in Phu Quoc (South Vietnam), though it was not easy to taste at the beginning.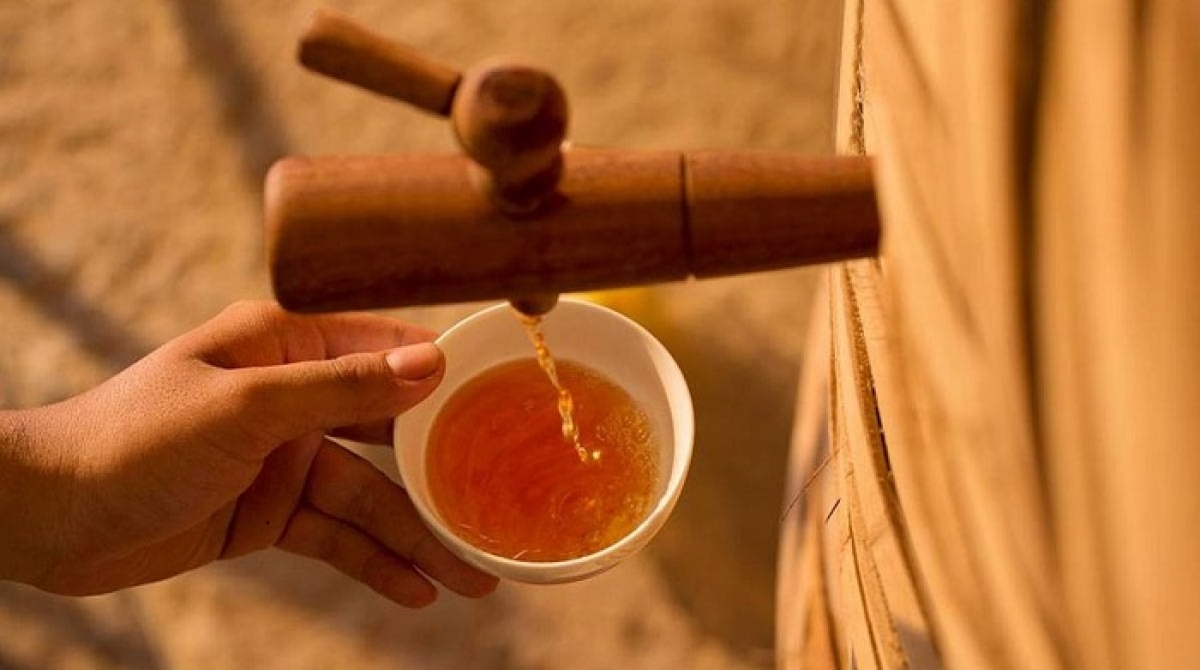 Vietnamese fish sauce (Photo: tintucvietnam)
In his story, he described the special fish sauce as an indispensable national ingredient that ranks among condiments such as olive oil or soya sauce.
According to the CNN reporter, visitors don't need to look far to sample a taste of Vietnamese fish sauce as it is present in pho, (the nation's traditional noodle soup), spring rolls, com tam, banh xeo, com thit nuong, as well as dozens of other ubiquitous dishes.
In order to learn more about Vietnamese fish sauce, Dwyer paid a visit to Phung Hung on Phu Quoc island, a 45-minute flight southwest of Ho Chi Minh City.
The reporter found the Phung Hung fish sauce workshop has been in business since 1950 and is very proud of its reputation as one of the leading producers on an island which many Vietnamese feel is responsible for making the finest fish sauce available in the country.
Dwyer learned that the crucial ingredients in fish sauce are ca com (black anchovies), and smaller white anchovies. Together, they comprise roughly 95% of the fish used in the dish. Larger fish such as sardines and herring make up the rest.
The CNN reporter shared that fish sauce barrels are used as hand-crafted items from wood of boi loi, a tree from Phu Quoc National Park.
He revealed that part of the secret in the sauce is Phu Quoc's unique combination of environmental factors, including the right humidity and heat which slowly lets the mixture be reduced to leave between three and four thousand litres of fish sauce per barrel.
Dwyer quoted Spanish chef Bruno Anon, who leads the culinary programme at Regent Resort Phu Quoc, as saying that fish sauce is the national soul and essence of the Vietnamese people, which sets the country's cuisine apart from the rest of the world.
"In every Vietnamese meal, a small bowl takes pride of place, a sauce that ties together everything on the table," Bruno Anon added.
The CNN reporter said that several acclaimed fine dining restaurants such as Toyo in Manila in the Philippines are also huge fans of fish sauce, locally known as patis.
He was also reminded of 2016 when globally renowned chef Anthony Bourdain took then-United States President Obama for a humble bowl of bun cha, rice vermicelli with grilled pork.
"The key flavor profile was, as Bourdain explained, nuoc mam – the ubiquitous Vietnamese fermented fish sauce," he concluded.
VOV – english.vov.vn