(TITC) – ASEAN Tourism Forum (ATF) 2019, themed "ASEAN – The Power of One", will take place in Ha Long City, Quang Ninh Province from January 14-18, 2019. This is the second time the event has been organized in Viet Nam after ten years.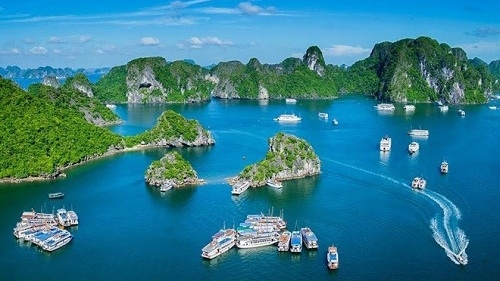 Accordingly, major activities during the forum will include meetings of ASEAN Tourism Ministers, meetings of ASEAN Tourism Organizations' Leaders and partners namely China, Japan, the Republic of Korea, Russia and India; Travel Exchange (TRAVEX) and other sideline events.
Of which, the TRAVEX will be held from Jan 16-18, 2019 with the participation of 400 booths which is expected to attract about 1,500 domestic and international buyers, sellers and media agencies.
In the framework of the forum, the organizing board will introduce a book on travel stories in Viet Nam and announce the winners of ASEAN Tourism Awards 2019.
ATF 2019 will bring the host country of Viet Nam a chance to improve its role and image in regional tourism cooperation and introduce the country's natural beauty and people to international friends. Through the event, Vietnamese people will be able to gain a greater understanding of the ASEAN and the outcomes and benefits of regional tourism collaboration.
TITC